There are always ups and downs in a marriage. It's the best way to describe life, really.
Just when you think you know everything, something happens to show you that you still don't know everything. It's easy to get caught up in the day-to-day and forget why you fell in love in the first place.
But that's why making time for each other is so important to keep the romance alive. Even though you're married, that doesn't mean you have to stop having fun.
Often, it's the other way around. The best marriages are ones in which both people can be themselves and have fun.
Remember that marriage can also be full of funny moments that help keep things light and make us laugh even when things are hard. For example, when you're married, even the most boring things can become funny all of a sudden.
Even when things aren't perfect, times like this keep our marriage fun and enjoyable. Today, we're going to look at those fun times.
On Twitter, husbands and wives get real and talk about their lives together. We have put together some of the funniest ones in this post.
As you scroll down, you'll see that there are crazy fun times in the middle of all the happiness and problems of being married.
1.

2.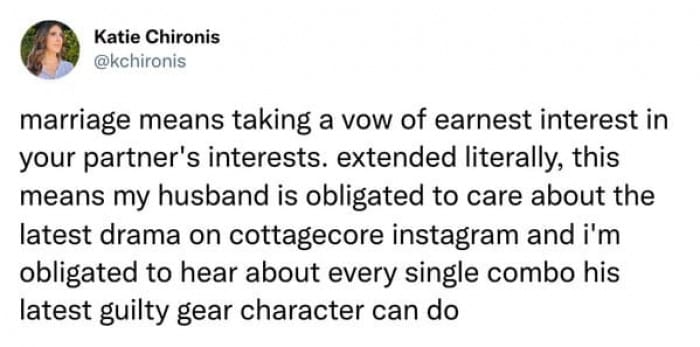 3.

4.

5.

6.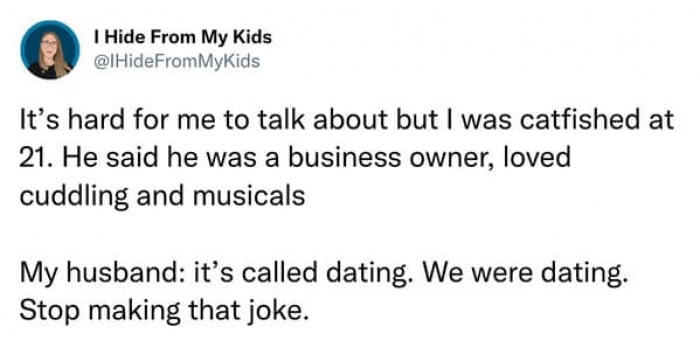 7.

8.

9.

10.

11.

12.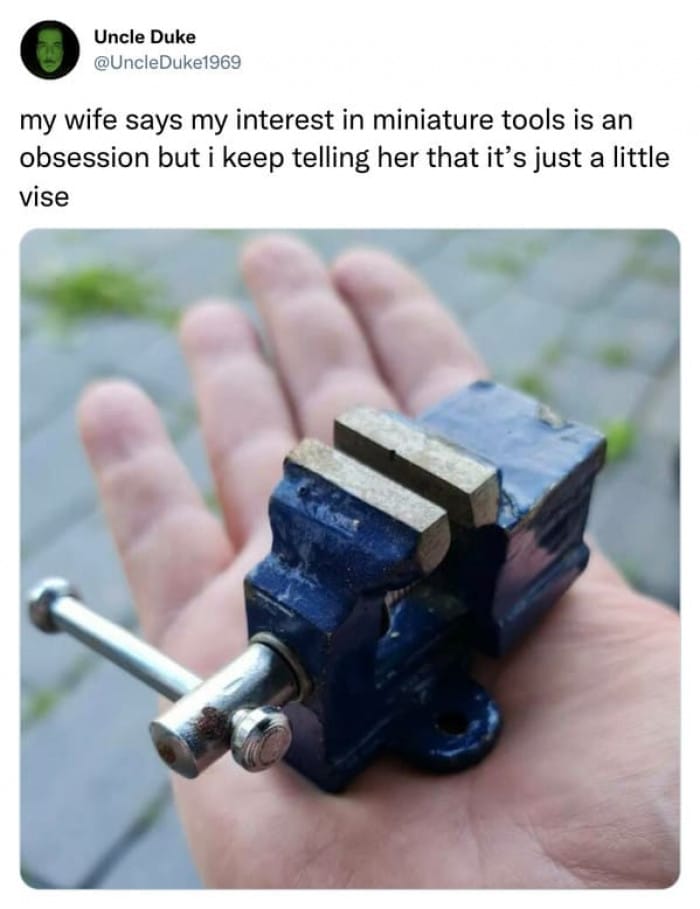 13.

14.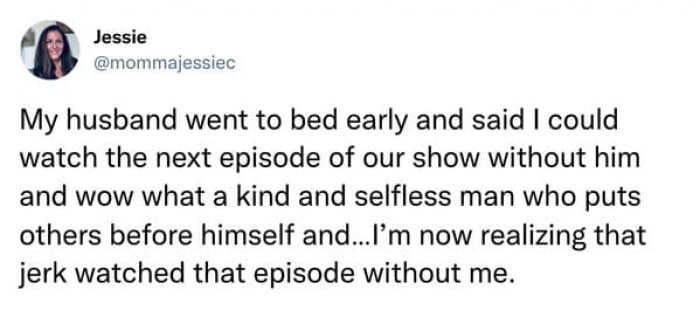 15.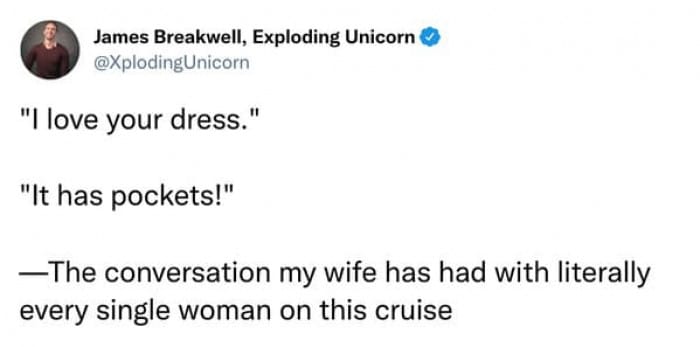 16.

17.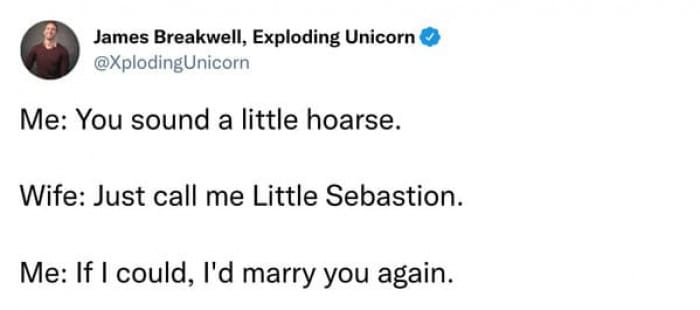 18.

19.

20.

21.

22.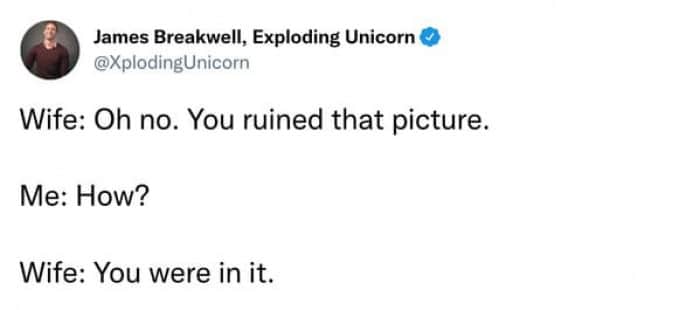 23.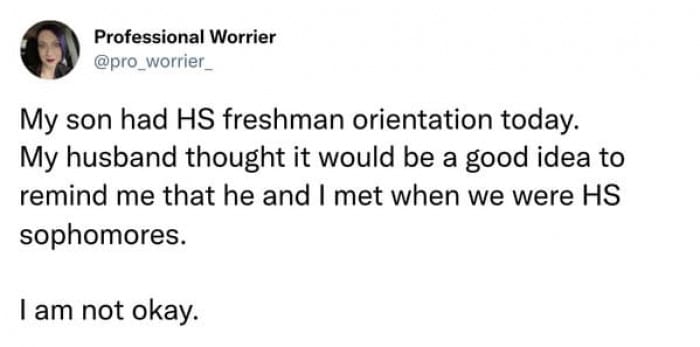 24.

25.

26.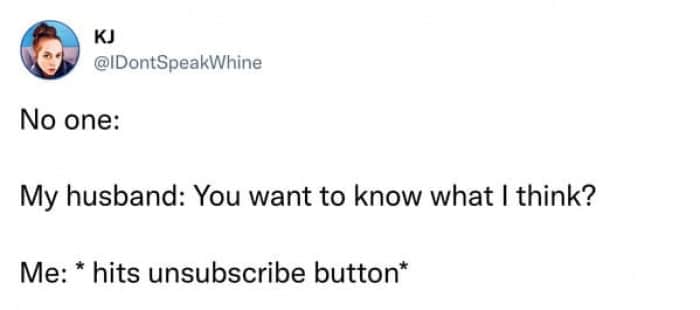 27.

28.

29.

30.

31.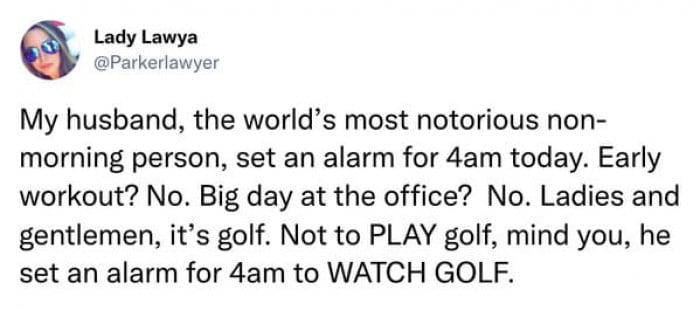 Marriage is a beautiful thing, and even though it has its rough spots, the good parts definitely outweigh the bad.
Sometimes you laugh so hard that you cry, and sometimes you cry so hard that you laugh. Marriage is an adventure either way, and married people wouldn't have it any other way.
It will always be fun to look back on your life together and laugh about all the silly things that have happened. Were you and your partner able to relate to any of these tweets?