Lia Thomas is a nominee for the Woman of the Year award.
Thomas made headlines around the world for her record-breaking performance in the 200 and 500-yard freestyle races.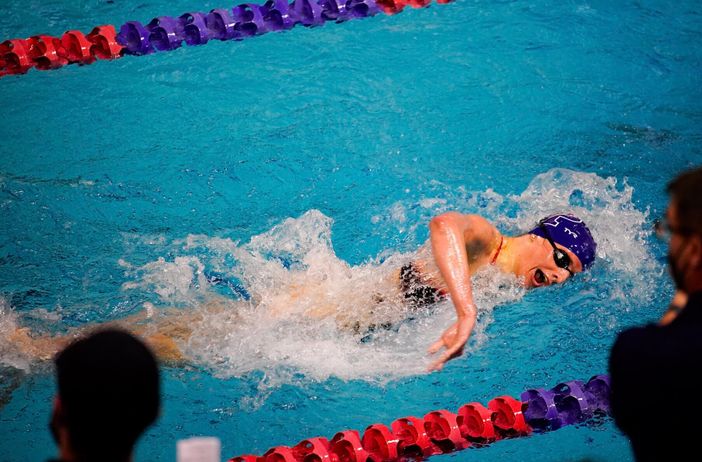 The winner of the prize won't be announced until January 23, 2023, after the NCAA Committee on Women's Athletics has decided.
In an interview with Good Morning America, Thomas predicted that her nomination would be met with backlash.
She pre-emptively responded to her critics: "I don't need anybody's permission to be myself. You can't go halfway and be like, 'I support trans people but only to a certain point.
"If you support transwomen and they've met all the NCAA requirements, I don't know if you can say something like that. Trans women are not a threat to women's sport," the young athlete added.
The University of Pennsylvania student's success has been a hot topic in the world of sport. Critics argue that she should not be allowed to compete against other women because she is biologically male.
Lia Thomas nominated by University of Pennsylvania for NCAA 'Woman of the Year' award. pic.twitter.com/HTf7fqvvNb

— D. Scott @eclipsethis2003 (@eclipsethis2003) July 16, 2022
She has lost muscle mass since transitioning, according to Thomas. After coming out to her friends and family, Thomas began hormone replacement therapy in spite of concerns about the impact it would have on her body and her ability to partake in her sport.
Thomas joined the women's swim team after a year of hormone replacement therapy.
The swimmer was nominated for the NCAA's Woman of the Year award by her college in a show of defiance against any criticism.
NCAA's Woman of the Year award recognizes "female student-athletes who have exhausted their eligibility and distinguished themselves in their community, in athletics, and in academics throughout their college careers."
The athlete confirmed that she will compete at the Olympics. The world governing body for swimming, FINA, has ruled that athletes who did not transition before they hit puberty are no longer eligible to compete.