AEW Full Gear: A New Chapter for Adam Copeland
The wrestling world is buzzing with excitement as Adam Copeland prepares for his first All Elite Wrestling (AEW) pay-per-view match at AEW Full Gear. Teaming up with Sting and Darby Allin, Copeland will face off against AEW TNT Champion Christian Cage, Nick Wayne, and Luchasaurus in what promises to be a thrilling encounter. This event marks a significant milestone in Copeland's wrestling career and adds a new dimension to the dynamic world of AEW.
Tony Khan's Insights on Copeland's Debut
AEW CEO Tony Khan shared his thoughts about Copeland's debut during the Full Gear press event, highlighting the significance of his involvement. Khan expressed excitement about Copeland joining forces with Sting and Darby Allin, particularly in the context of Christian Cage's transformation. The prospect of Copeland and Cage, once best friends, now facing each other in an AEW ring, adds a layer of personal and professional intrigue to the event.
The Turning Point for Copeland in AEW
Initially, Copeland was not inclined to get involved in the feud between Sting, Allin, and Cage. However, the narrative took a dramatic turn on the November 1 episode of "Dynamite." Cage's threat to "snap his neck" prompted Copeland to change his stance and actively engage in the rivalry. This shift set the stage for Copeland's increased involvement in AEW storylines.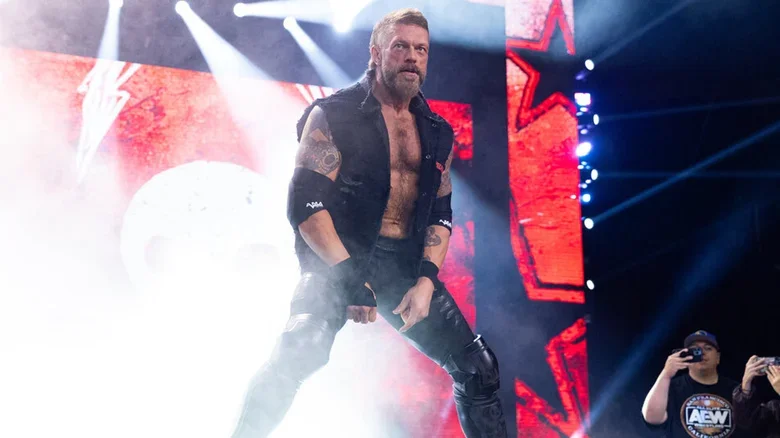 Copeland's Journey in AEW
Adam Copeland's journey in AEW has been eventful from the start. He made a memorable debut at the WrestleDream event on October 1, emerging at the end of an AEW TNT Title match between Cage and Allin. His in-ring debut on the October 10 episode of "Dynamite" further cemented his place in AEW, where he triumphed over Luchasaurus. These appearances have steadily built up to his upcoming match at AEW Full Gear, making it one of the most anticipated events in recent AEW history.
A Pivotal Moment for Copeland and AEW
Adam Copeland's first AEW pay-per-view match at Full Gear is not just a significant moment for him but also for AEW as a whole. It represents the blending of wrestling talent and storytelling, with veterans and new stars creating compelling narratives for fans. As the wrestling community eagerly awaits the showdown at Full Gear, the stage is set for an unforgettable night of action, drama, and potential twists in the tale of Adam Copeland's wrestling journey.