Tom Hardy won a martial arts competition after shocking everyone with his entrance and ultimately taking the top prize.
Imagine going into a tournament for martial arts thinking you'll be facing off against an unknown opponent named Edward Hardy. Once you get on the mat, you find out that your opponent is actually the renowned actor and Venom star Tom Hardy. This was the situation for a number of competitors over the weekend in Milton Keynes, England, during the 2022 Brazilian Jiu-Jitsu Open Championship competition, which was being held in a high school gymnasium. Hardy made an unexpected entrance into the competition. The competitors and spectators were all taken aback when they saw Hardy, who had entered the competition using his real name (Tom is derived from his middle name, Thomas), because he had played an MMA fighter in the movie Warrior, which was released in 2011. Hardy had entered the competition using his real name.
Tom Hardy entered the 2022 Brazilian Jiu-Jitsu Open Championship in Milton Keynes, and won the gold prize. pic.twitter.com/CeXCNEOfjT

— Film Updates (@FilmUpdates) September 21, 2022
Even though Tom Hardy is known for playing tough guys in movies, in real life he is just as fierce. According to The Guardian, Hardy emerged victorious from the competition with a perfect record, having not lost a single bout throughout the entire competition. But despite the fact that he is difficult to defeat in a fight, the organizers of the competition referred to Hardy as a "really nice guy" in a statement they released after the event. They called him a "really nice guy."
"Everyone recognized him but he was very humble and was happy to take time out for people to take photographs with him," a spokesperson said. "It was a real pleasure to have him compete at our event."
Met Tom Hardy at a local comp today. Admitted I still cry at the relapse scene in Warrior, he said he did too.
So that's manly, it counts. Bane said so. pic.twitter.com/o4aQFYVIAt

— 𝗚𝗥𝗘𝗚 | 𝙁𝙞𝙣𝙜𝙚𝙧 𝙂𝙪𝙣𝙨 ➡️ 𝙀𝙂𝙓 (@GregatonBomb) September 17, 2022
That Would Make Bane Happy.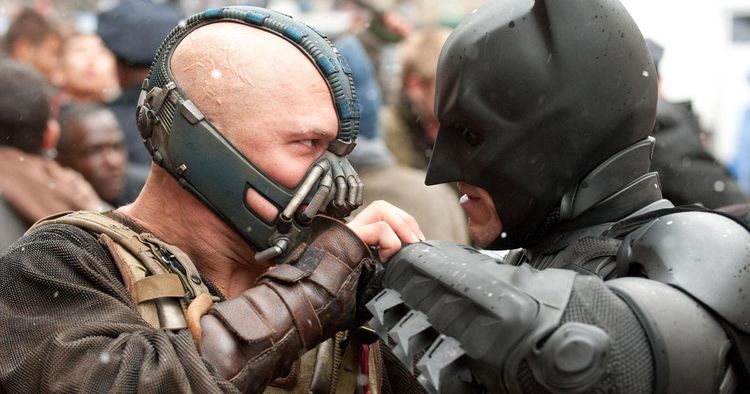 Hardy is rumored to have achieved the rank of blue belt in Brazilian jiu-jitsu, and this is not the first time that he has utilized the skills he has acquired in that discipline for the purpose of a competition. Hardy is a trustee for REORG, and he has previously won the REORG Open Jiu-Jitsu Championship in Wolverhampton. This competition raised money for military personnel, veterans, and emergency service workers. Danny Appleby, who was his opponent on that night, commented that Tom Hardy was very kind, but that his character from The Dark Knight Rises, who is a villain, would be proud of his abilities on the mat.
"He's a really strong guy," Appleby said at the time. "You wouldn't think it with him being a celebrity. I do okay, I've done about six tournaments and I've been on the podium in every one. But he's probably the toughest competitor I've had – he certainly lived up to his Bane character, that's for sure."
Appleby, when asked about how surprised he was to learn that he would be fighting Tom Hardy, said, "I was waiting match-side for the semi-final in Wolverhampton when Tom showed up. I didn't know he was going to be there. And they expected me to remain composed. I recognized him straight away. Everyone knows who Tom Hardy is, don't they? I was shell-shocked. He said, 'Just forget it's me and do what you would normally do.'"