Yesterday at the Venice Film Festival, Timothée Chalamet grabbed attention.
The 26-year-old hottie wore a risky ensemble to mark the Friday release of his most recent film, Bones And All (September 2).
Chalamet, a French-American actor, is well-known for his thrilling red-carpet attire. He frequently eschews the standard black tux in favor of vivid hues and daring patterns.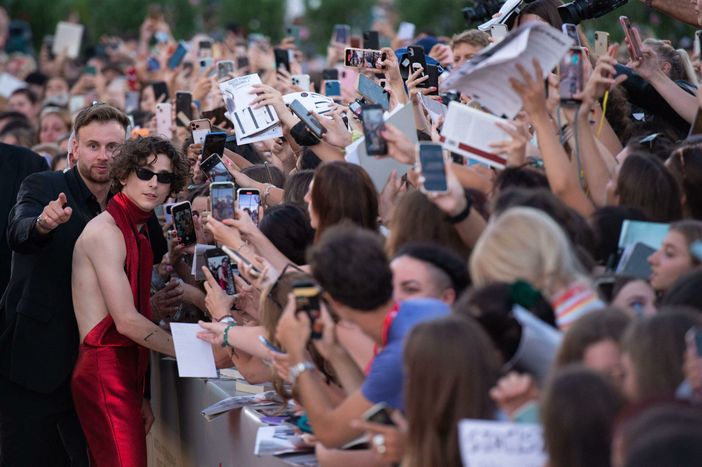 The Call Me By Your Name star appeared at the Friday premiere to meet fans and photograph with co-stars in a beautiful backless two-piece.
The outfit had a cowl-neck red shirt with glistening red bottoms that were high-waisted with tails. Black leather boots and fancy sunglasses were worn with them.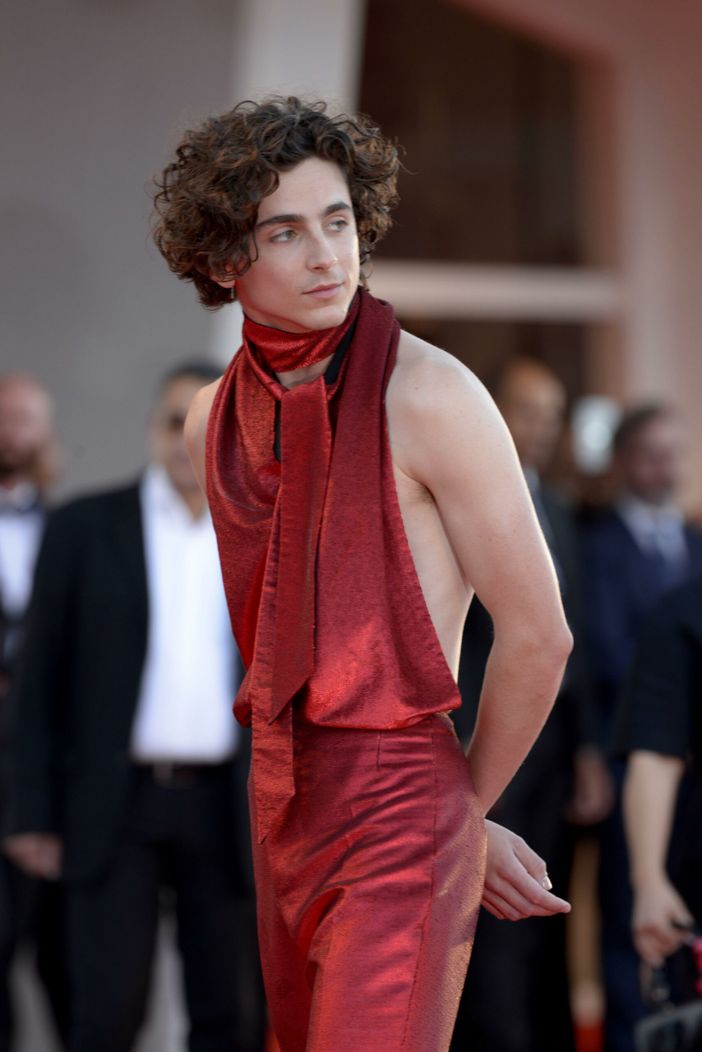 Taylor Russell, Chalamet's co-star, also dazzled onlookers with her outfit. For the premiere, the 28-year-old Waves actress wore a floor-length emerald green dress and white opera gloves.
Chalamet plays a disgruntled vagabond in Bones And All who falls in love with a young cannibal (Russell). The two teenage lovers flee on a brutal cross-country road adventure in this coming-of-age horror film.
For the film, which will be released in theatres on November 23 and has cameos from actors like Mark Rylance, Chlo Sevigny, David Gordon Green, and Francesca Scorsese, Chalamet reconnected with Call Me By Your Name director Luca Guadagnino.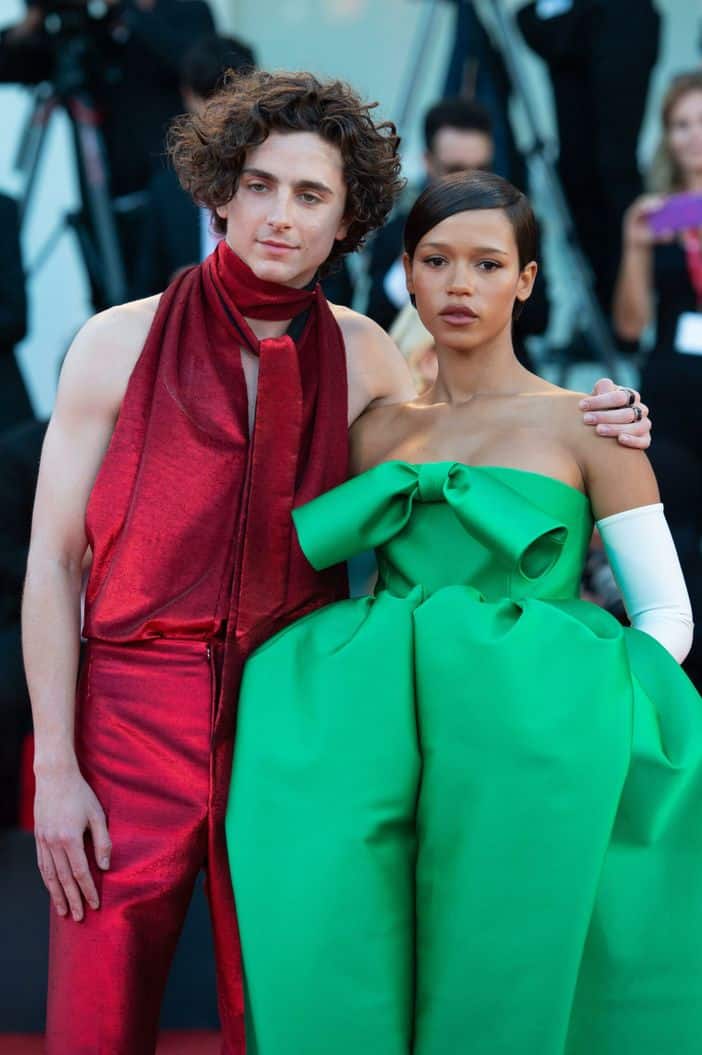 The Venice Film Festival, which takes place every year, frequently features a thrilling lineup of much-awaited films. The controversial Marilyn Monroe biopic Blonde, starring Ana De Armas, and Darren Aronofsky's heartbreaking drama The Whale, featuring Brendan Fraser as an obese loner, will both make their world premieres during the two-week festival this year.
The much-discussed film Don't Worry Darling, starring Florence Pugh and Harry Styles from the Marvel Cinematic Universe, will also be shown at the festival.