Life is not so happy for all of us. Look at this ginger cat who has a sad-looking face. The face justifies the pain he has had to deal with in his life. But luckily, he found his forever home and is now happily living with his pet parents.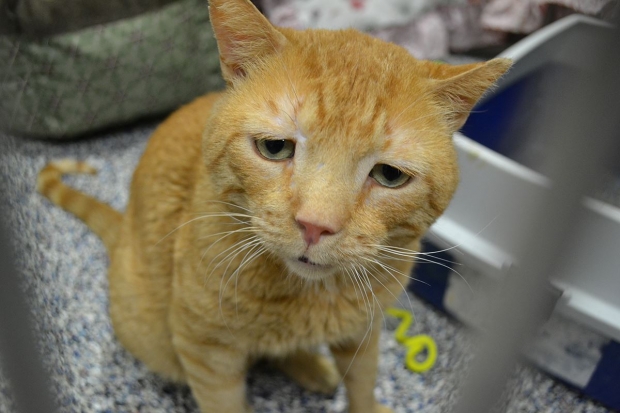 5-year-old Nutmeg was found by the rescuers at Lollypop Farm (Humane Society of Greater Rochester), but he was very weak and scared when he was found, and he was in need of help and TLC.
According to the rescue group, "We thought Nutmeg might have been the saddest cat in the world. He came to Lollypop Farm in September 2016 as an extremely skinny stray cat and he was suffering from a very serious nasal infection. He also had this very sad expression permanently on his face."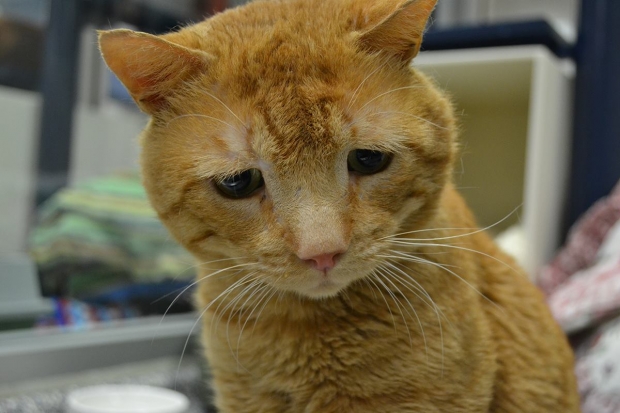 The poor ginger cat managed to survive against all odds, but his expression never changed.
"His ears were torn, and you could see that he had a tough life from his face," said Lollypop Farm.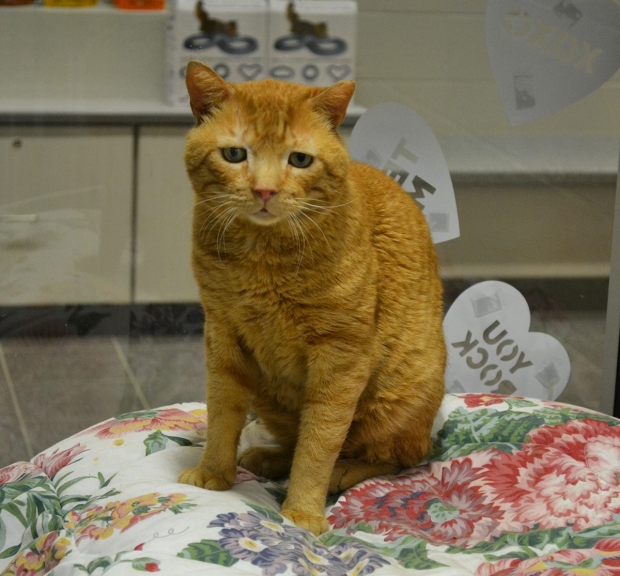 His recovery process wasn't easy, but everyone at Lollypop Farm was eager to help the cat. He spent some time in an administrative office while the staff was taking care of him, and the cat managed to learn to trust and love people again.
When Nutmeg made a process with his recovery, he hung out with other rescue cats in the cat adoption center to learn to socialize before getting taken in by a foster home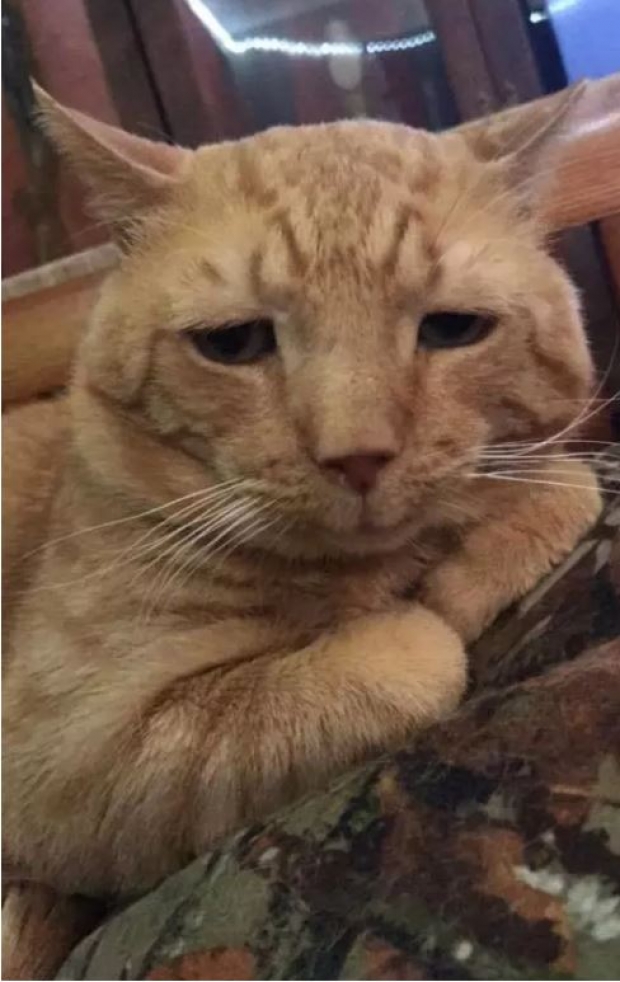 After he was brought to a foster home, he started to wait for someone to adopt him and love him unconditionally despite his sad face.
Finally, after nine long months of waiting, a couple wanted to adopt the poor kitty.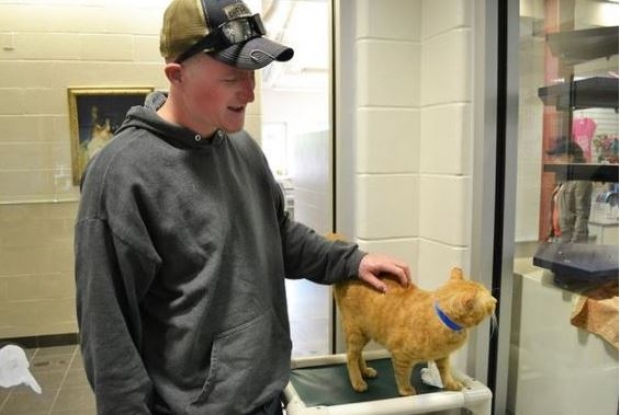 "This past weekend, a couple came up to adopt Nutmeg after almost nine months of waiting. The young couple noticed his unique facial expression and they absolutely adored his personality," said Lollypop Farm.
One half of the couple, Tyler Stadt told "My girlfriend took me to Lollypop Farm after seeing Nutmeg online. I absolutely loved his unique face, he is just so adorable."
The couple petted him a little bit and Nutmeg responded to them by purring so he was ready to go home with them!
"He's having a good time with us now, he managed to warm up to his new environment pretty quickly and he loves getting pets in his favorite spot on the couch and purring," Tyler added. "He is a very chill cat, but he also has a playful side and I really have a strong connection with him."
Even though his expression never changes, Nutmeg isn't a sad cat anymore. He has found himself a loving home, and he's having the best time of his life!
"He was once the saddest cat in the shelter, but Nutmeg now has a very cute smile," said Lollypop Farm.