Everyone is aware of how Russia is attacking Ukraine. In fact, this war has shaken up everyone around the world.
People have taken over social media sites to show their anger towards Putin's actions towards Ukraine. Many companies are even boycotting Russia to show resistance to war. Brands like Adidas, Disney, Amazon, Netflix, McDonald's, etc have decided to pull back from the Russian market.
A graphic designer, Václav Kudělka has used this situation to create a series of edits, what the brand's logos would say if they could speak. He has recently posted some of his edited photos of their logos and they are all quite interesting. Check them out in the gallery below.
1. Netflix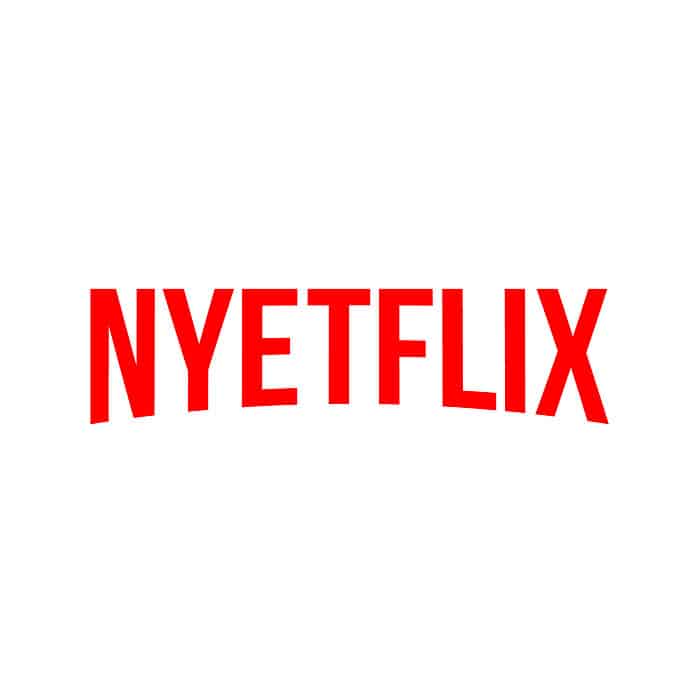 On Feb. 28, Netflix announced it would not carry 20 Russian propaganda channels it could be required to host under Russian law.
2. McDonald's
On Tuesday, McDonald's Corp., Coca-Cola Co. and Starbucks Corp. all announced they would temporarily halt operations in Russia. Some companies' withdrawal makes it easier for others to do the same, said Gene Grabowski, a partner at communications firm KGlobal. McDonald's action, for example, deprives Coca-Cola of a major client in the country.
3. Visa
Visa Inc. and Mastercard Inc. said on March 5 they are suspending operations in Russia. Ukrainian President Volodymyr Zelenskiy had called on the companies to halt all business in Russia during a video call with U.S. lawmakers. Each of the firms gets about 4% of its net revenue from business linked to the country. American Express followed the next day.
4. Heineken
Heineken NV stopped production and sales of its namesake beer in Russia, after previously halting new investments in the country and exports of other brands. The Dutch brewer said it is assessing options for the business in Russia, where it has operated for two decades.
5. Adidas
German sportswear company Adidas suspended its partnership with the Russian Football Union March 1, effective immediately, a company spokesperson said on Tuesday.
6. eBay
7. Disney
8. Warner Bros.
Hollywood studios Disney, Warner Bros., and Sony Pictures Entertainment said they would pause theatrical releases of upcoming films in Russia in response to its invasion of Ukraine and the unfolding humanitarian crisis.
The Walt Disney Co said Feb. 28 it is pausing the release of theatrical films in Russia, starting with the upcoming Pixar Animation Studios release, "Turning Red." Within hours, WarnerMedia said it would pause this week's release of "The Batman" in Russia.
9. FedEx
10. Spotify
11. Amazon
Amazon.com Inc.'s cloud-computing unit announced in a blog post it will stop accepting new customers in Russia or Belarus.
12. Lufthansa
13. Starbucks
14. Unilever
15. Facebook
On March 4, the Russian government said it was blocking access to Meta Platforms Inc.'s Facebook as part of the crackdown. Hours after the announcement, Meta said it would pause all advertising in the nation and would stop selling ads to Russian businesses. The company's global Instagram platform will label posts from Russian state media with a warning, ranking them lower and making them harder to find.
16. Raiffeisen Bank
What are your thoughts on the boycott? Do you support the brands boycotting Russia? Don't forget to tell us which other brands do you think should join this boycotting parade.