This weekend, "The Woman King" (Sony) saved the theatres by selling 40% of all tickets and bringing in $19 million. That exceeds expectations for the mid-budget ($50 million) Gina Prince-Bythewood film, which stars Viola Davis as a 19th-century Dahomey general educating young female soldiers.
This is an impressive start for what may turn out to be a long-lasting success, driven by an older-skewing Black female audience. Since "Top Gun: Maverick" (Paramount) was the last movie to receive an A+ Cinemascore, this one has the potential to appeal to broader audiences as word of mouth grows. Additionally, it is the most recent 2022 non-franchise release to achieve favorable or superior reviews (following "Uncharted," "Bullet Train," and "Where the Crawdads Sing"). The Invitation, a low-budget Sony film, debuted at number one recently as well.
With its combination of action, history, strong female and African characters, freshness, and originality, "The Woman King" satisfied the hunger of many moviegoers. Although it initially seems very different from "Maverick," the social experience of watching it with a crowd and the impact of the action on a big screen give it many of the same qualities that helped Tom Cruise's movie achieve such success.
This weekend's top five movies are all independent, which is unusual and hasn't happened since mid-March 21. The lack of sequels and comic book releases in recent weeks has more to do with this; since July, studios have largely abandoned the release schedule of high-end titles.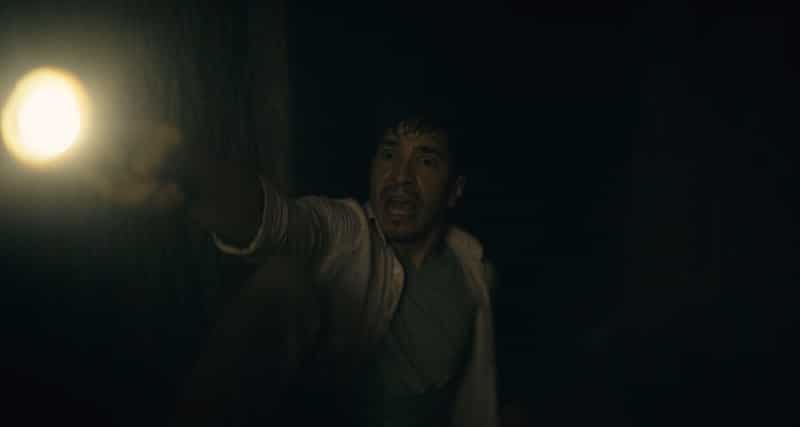 "Barbarian," the second-place movie from Disney, broke two rules during its second weekend. Even with a frequently fatal C+ Cinemascore, the well-regarded horror/thriller dropped only 40%, a much smaller percentage than most genre movies. This Fox production, which only cost $10 million before marketing, is exactly the kind of release that theatres require studios to produce. Disney typically does the opposite, so hopefully, the studio is taking notice of the response.
At #3 and #4 is "See How They Run" (Searchlight). With wide runs just short of 3,000 theatres, "Pearl" (A24), at #4, could only make slightly more than $3 million. The order may actually reverse. Both only achieved per-theater averages of slightly more than $1,000. Ti West's "X" prequel "Pearl" reportedly only cost $1 million to make, and eventual home sales will probably improve its chances. The reviews for Searchlight's murder mystery set in London were only moderately favorable and therefore insufficient to draw the required adult audience. There is still hope that it will perform better over the coming weeks, even with a B- Cinemascore.
In the top 10, "Bullet Train" at number five had the second-best hold (-24 percent), while "D.C. League of Super-Pets" (WBD), at number seven, was only down 18 percent despite home availability. The Brad Pitt-starring movie should now surpass $100 million thanks to the light release schedule, which seemed unlikely after its lackluster first two weekends.
The David Bowie documentary "Moonage Daydream" (Neon) snuck in at #10 with $1,225,000 on 170 IMAX screens. With premium prices on the rise, that translates to a PTA of $7,206. This is a noteworthy statistic in an era where specialized companies are releasing titles to a much wider audience than usual; only "The French Dispatch" achieved this level or higher over the past year. This Friday, it expands to 600 locations.
Unfortunately, the overall performance of all movies is still dismal. It appears to be about $49 million. That brings the four-week running comparison to three years ago down to 44 percent, which is also 44 percent of the same weekend in 2019. The year-to-date low is at that point. It was at least expected.
Other noteworthy limited releases include "Clerks III" (Lionsgate; originally a Fathom event), which did not report but appears to have earned around $600,000 after earning $1,500,000 in earlier weekday results. The PTA for Kevin Smith's movie was about $2,500 and it was shown in 830 theatres. For theatres, the extra money is much-needed.
The Jon Hamm-starring reboot of the 1980s detective comedy series "Confess, Fletch" from Paramount is also available on PVOD. In 516 theatres, it made a low-end $260,000, but it is currently ranked #4 on iTunes.
"The Silent Twins" (Focus), which had its Cannes premiere but only received average reviews, only made $102,000 in 279 theatres with a $366 PTA. In the near future, it will be eligible for PVOD release, with the hope that widespread play will increase awareness.
The 10 Best
First, The Woman King (Sony) NEW – A+ on the CinemaScore; 77 on Metacritic; $50 million estimated budget
$3,765 theatres for $19,000,000; PTA: $; Cumulative: $5,046
2. Week 2 of Barbarian (Disney); the previous weekend
$2,692 in PTA, $6,300,000 (-40%) in 2,340 theatres, and a cumulative total of $20,915,000.
New Pearl (A24) B- on the cinemascore; 73 on Metacritic; $1 million estimated budget
PTA: $1,065; Cumulative: $3,125,000 in 2,935 theatres
4. See How They Run (Searchlight) NEW – B- for the cinemascore; 60 on Metacritic
$2,404 theatres saw $3,110,000; PTA was $1,290; total revenue was $3,100,000.
5. Week 5 of Bullet Train (Sony); third weekend
$961 in PTA, $2,500,000 (-24%) in 2,602 (-454) theatres, for a total of $96,381,000.
6. Top Gun: Maverick (Paramount), Week 17, Weekend #4, also available on PVOD
$2,180,000 (-31%), 2,604 (-401) theatres, $837 in PTA, and $709,055,000 overall
7. Week 7 of the DC League of Super-Pets (WBD), weekend number six, and PVOD
$2,175,000 in 2,756 (-287) theatres, an 18% decrease; PTA: $789; total: $87,860,000
The Invitation (Sony), week four, weekend five, also available on PVOD
$21,469,000 in total, $1,700,000 (-36%) in 2,425 (-692) theatres; PTA: $701.
9. Minions: The Rise of Gru, which debuted worldwide on February 9 and is also available on PVOD.
1,970 (-304) theatres screened $1,320,000 (-24%); PTA: $776; total: $364,100,000.
10. Moonage Daydream (Neon) NEW – 83
$1,225,000 in 170 theatres, $7,260 in PTA, and $1,225,000 overall
More specialized, constrained, and independent releases
New release Clerks 3 (Lionsgate) – 51 Metacritic
Approximately 600,000 in 830 theatres; 723 PTA; a total of approximately 2,100,000.
NEW Confess Fletch (Paramount) – 64 on Metacritic; also available on PVOD
$516 in PTA; 516 screens; $260,000
Cannes 2022 is one of the festivals where The Silent Twins (Focus) will be screening.
PTA: $366; $102,000 in 279 theatres.
Running the Bases (UPU2) NEW
$1,080 screens for $545,500; PTA: $505
God's Country (IFC) NEW – Metacritic: 77 is attending.
$785 theatres received $300,000; PTA: $382
The African Desperate (MUBI) NEW – 80 Metacritic; Festivals: New Directors/New Films 2022
PTA: $6,063; $12,126 in 2 theatres.
Part I of Brahmastra: Shiva (Disney), Week Two
$810,000 in 810 (same) theatres, $1,358 in PTA, and $6,770,000 cumulatively.
Week 2 of Hockeyland (Greenwich)
PTA: $341; $50,000 in 158 (+96) theatres
Week 3 of Gigi & Nate (Roadside Attractions)
$63,140 was screened in 293 (-977) theatres; total: $2,175,000
The fifth week of Orphan: First Kill on Paramount, PVOD, and Paramount Plus
In 224 (-204) theatres, $135,464 was spent; the total was $5,350,000.
Week 7 of Bodies Bodies Bodies (A24)
$78,385 was spent on 361 (-290) theatres; the total was $11,355,000.
Hallelujah: Leonard Cohen, a Journey, a Song (Sony Pictures Classics) Week 10
In 51 (-22) theatres, $15,596 was spent; total: $1,021,000
13th week of Marcel the Shell with Shoes On A24; also available on PVOD
in 116 (-66) theatres for $33,321; total: $6,277,000
26th week of Everything Everywhere at Once (A24); also available on PVOD
$15,100 was spent in 43 (-3); total: $69,975,000