Jacob Chansley was sentenced to prison for his actions on January 6.
Prosecutors deemed him as "the public face of Capitol Riot"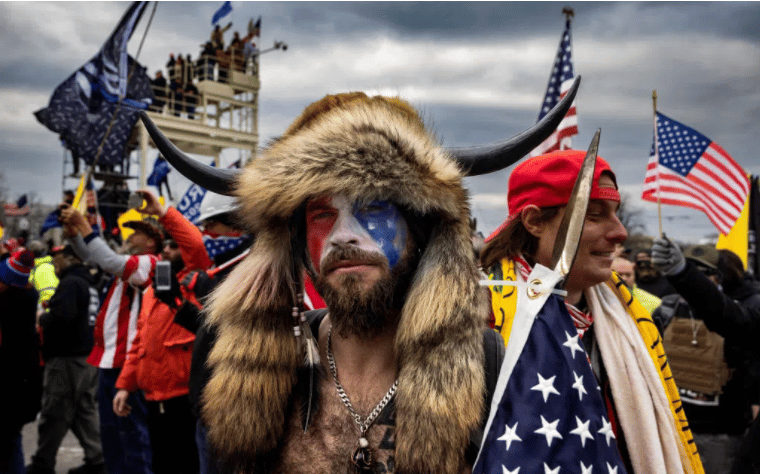 Keep on scrolling to find out more.
The events from 6th January are still haunting.
JUST IN: The entire DC National Guard has been activated by the Department of Defense following a pro-Trump mob breaching the United States Capitol. https://t.co/A0TBirPqPm pic.twitter.com/H2lzFnmgzK

— CNN (@CNN) January 6, 2021
A joint session of Congress convened to formally count the Electoral College votes and certify Joe Biden's election win. Lawmakers were forced to shelter in place and evacuate as pro-Trump rioters broke into the Capitol Building in the U.S.
The scenes were shocking indeed.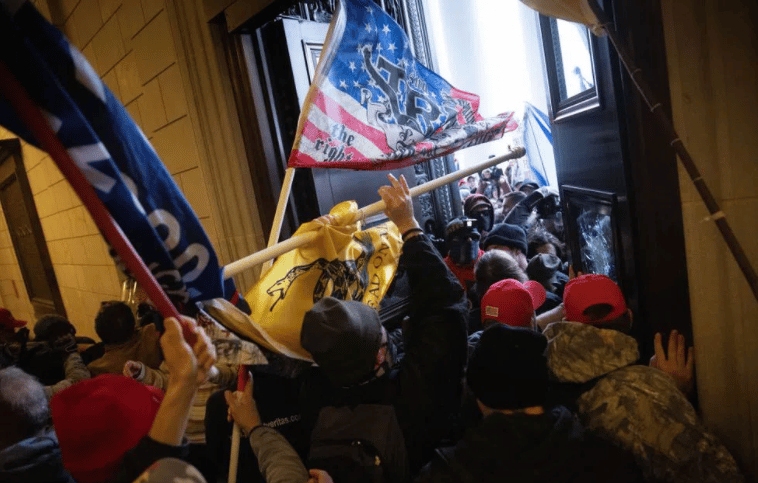 Destroying things and chanting "stop the steal!"
The rioters quickly went viral on social media.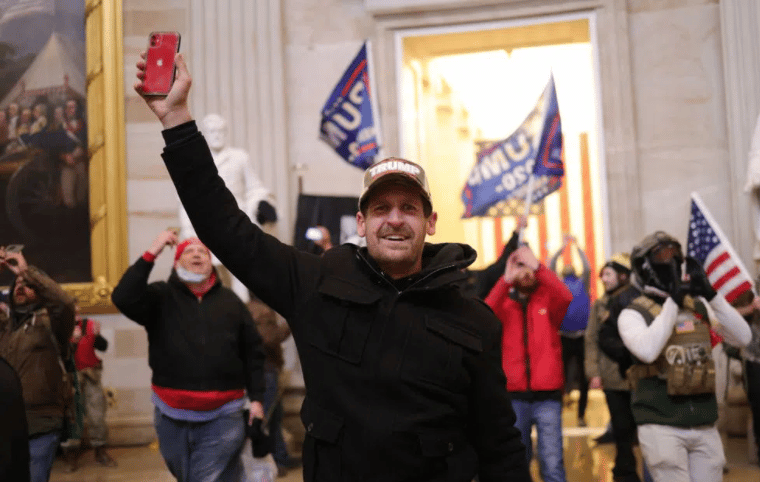 There are photos of them taking objects, such as the lectern. Nancy Pelosi began circulating online.
Things got bad to worse.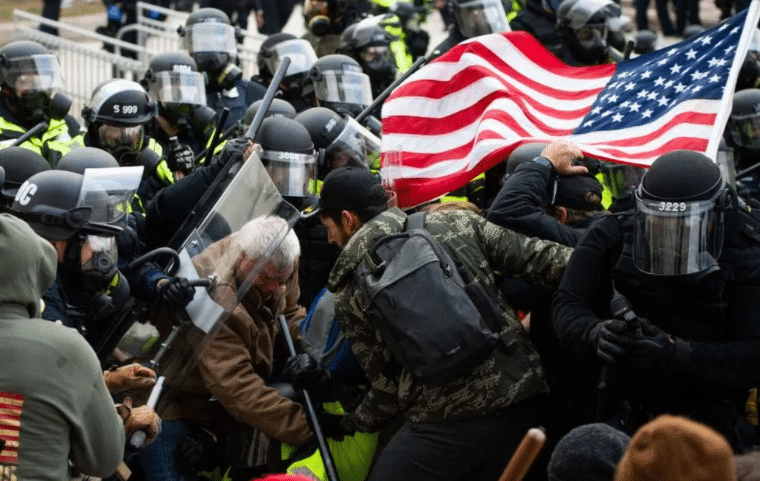 The world watched as more and more rioters spilled into the Capitol and clashed with police.
Even Trump involved himself.
You've caused this, get on TV immediately and stop it – before people start being killed. https://t.co/59dqsiXEaK

— Piers Morgan (@piersmorgan) January 6, 2021
The former president was told to order his supporters to stand down.
He rather issued some half-hearted tweets.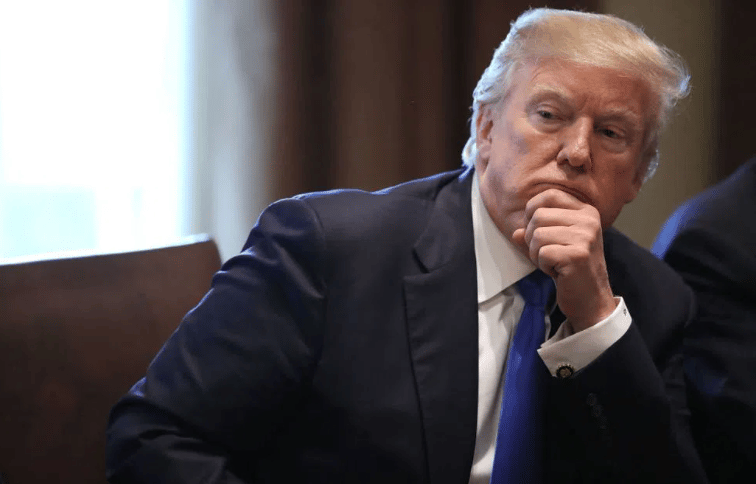 He told the rioters that the police and law enforcement was on their side.
That resulted in Trump's ban from all social media platforms.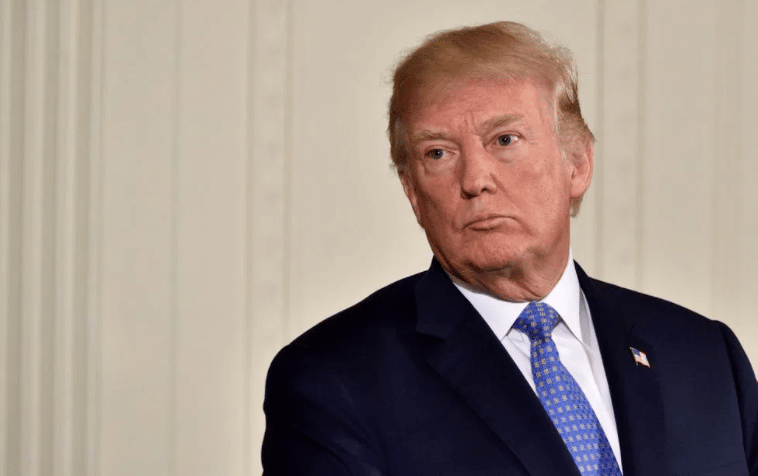 As control was regained in the Capitol and the clean-up began, an impeachment investigation was launched into the former president for his role in the riots.
The aftermath of the event was unbelievable.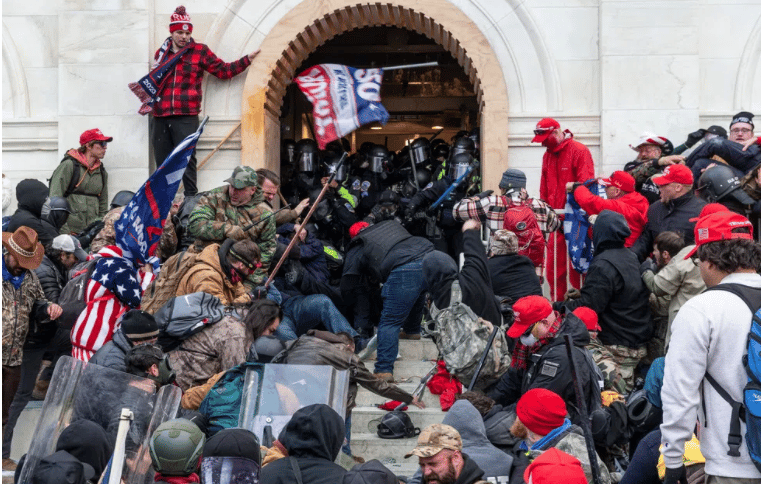 As the months have passed, more and more rioters have been named, shamed, and reprimanded for their actions.
Including Jacob Chansley himself.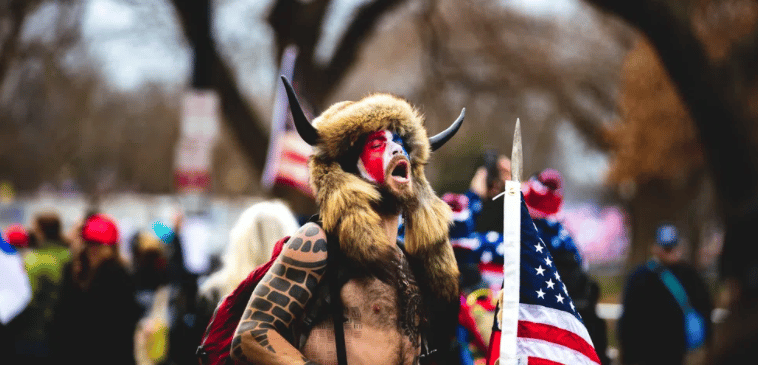 A.K.A. QAnon Shaman.
Chansley, who was pictured wearing a Viking hat with fur and horns, has been brought to justice for his actions.
My interview with Jacob Chansley aka the Q-Shaman at Capitol Hill.

You can see extended footage at this link: https://t.co/TDBrg9qbAH pic.twitter.com/ZwX5bZQsyp

— Walter Masterson (@waltermasterson) January 6, 2022
One of the longest sentences given so far in connection with the events was handed to him by a judge.
Here's what people had to say about it: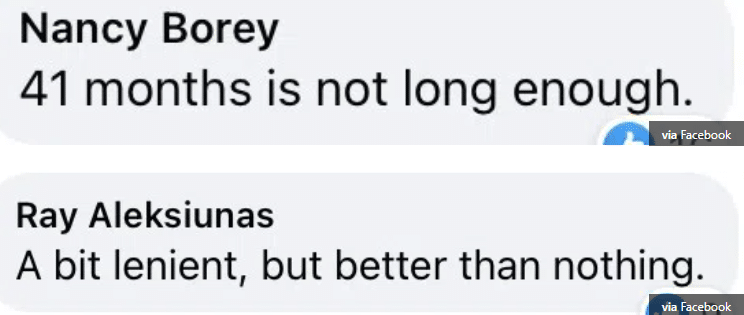 On November 10, 2021, Chansley appeared in front of the court and was sentenced for his actions.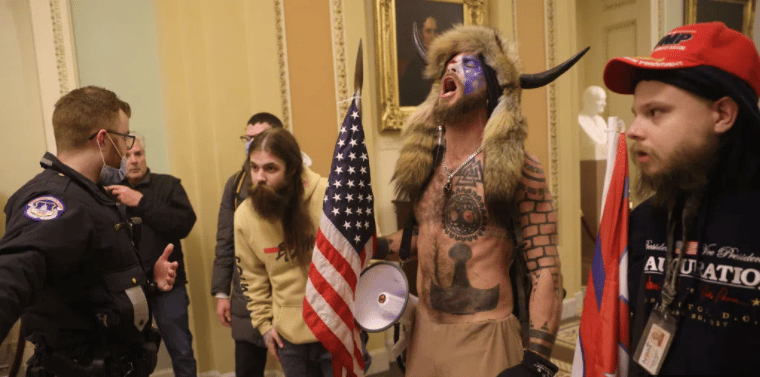 Chansley was one of the first to enter the building and was armed with a bullhorn.
An assistant U.S. attorney told the judge that they wouldn't be here if the defendants had been peaceful.
BREAKING: The "QAnon Shaman," Jacob Chansley, has been sentenced to 41 months in prison for his role in the January 6 Capitol riot.

"With almighty God as my witness," Chansley said in court Wednesday, "I will never re-offend ever again." pic.twitter.com/wShN5Yz7lh

— Rob Legare (@RobLegare) November 17, 2021
"None of what happened on Jan. 6, 2021, was peaceful," Paschall said.
Paschall also told the court how Chansley entered the Senate chamber shouting: "Times up, mother****ers' is not peaceful, your honor."
Note left for Vice-President Pence

– IT'S ONLY A MATTER OF TIME
JUSTICE IS COMING – pic.twitter.com/PDUoGqDYFK

— DotsConnect (@DanicaA70317772) February 11, 2021
She also noted that Chansley had left a note, described as "threatening," on Vice President Mike Pence's desk which read: "It's only a matter of time. Justice is coming."
Addressing judge Lamberth before he was sentenced, Chansley said: "I believe in freedom with all my heart and soul."
QAnon Shaman Jacob Chansley Is, Above All, an Institutionalist

by Benjamin Wittes pic.twitter.com/PhcVpFvZgm

— David V. Johnson (@contrarianp) January 6, 2022
Chansley said that if he believes in freedom and law and order, then he should take responsibility.
Can't forget the "QAnon Man" aka Jake Angeli as of 2015; Jacob Anthony Chansley. After sometime in solitary he's apparently now regretful that there was violence. pic.twitter.com/UmWp7aeAtH

— R. a. p. h. 26 (@mraph_) January 7, 2022
He said that he was a good man who broke the law since he realized he was wrong for entering the Capitol.
Chansley was sentenced to 41 months in federal prison.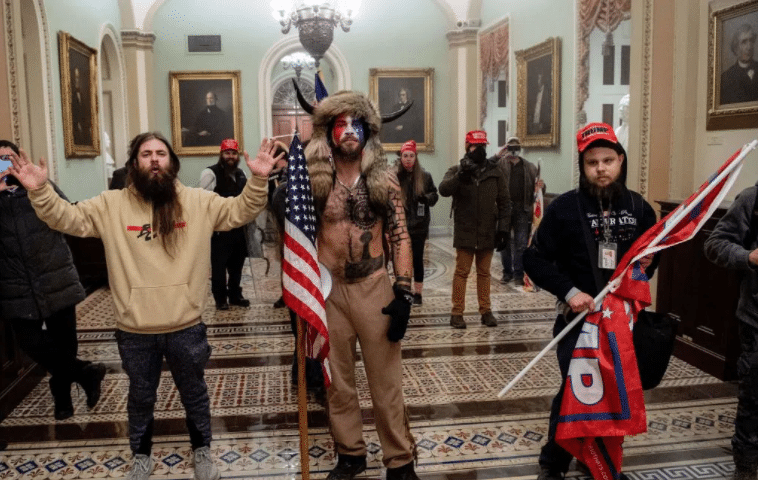 At the end of his prison term, Chansley will have to pay $2,000 for damages and serve 3 years of supervised release.
What are your views?