Enrique Iglesias and Anna Kournikova rarely appear at public events, give hardly any interviews, and don't post pictures of their families on social media (however, this has changed a little in the past several years). They are regarded as one of the most secretive couples in entertainment because of this. Nevertheless, they have been peacefully cohabitating for 21 years, have raised 3 children, and set a positive example for other couples, both famous and otherwise.
Hiptoro made the decision to at least learn a little bit about the love tale and learned the secret to their blissful union.
Anna had already achieved fame as a tennis player before she met Enrique Iglesias. She didn't have any singles championships, but in 2000, she was ranked No. 8 in the world.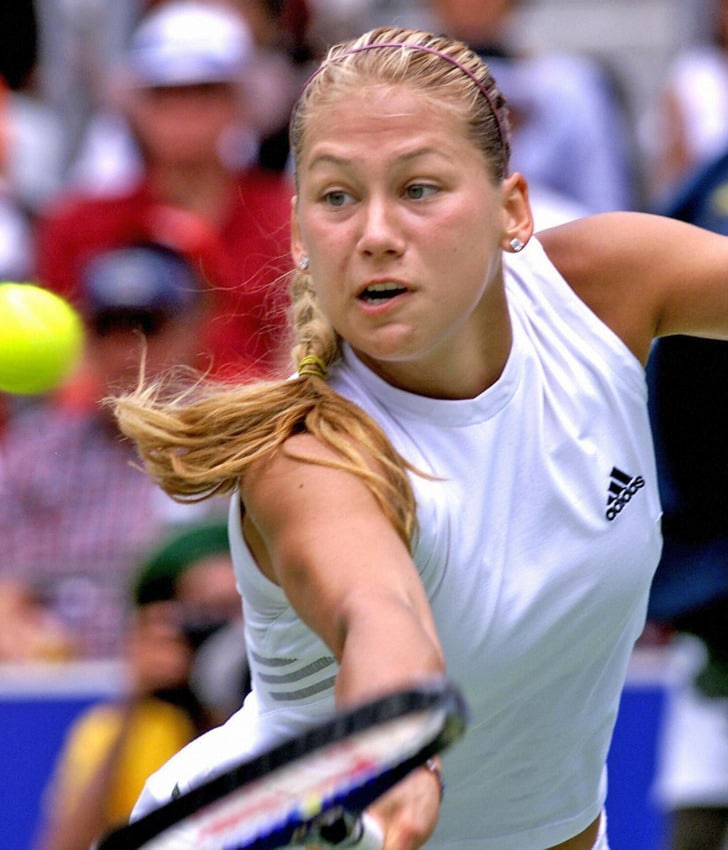 Enrique was a fairly well-known singer both in his own Spain and in other countries. His "Bailamos" was made available as a single and reached the top spot in the US charts.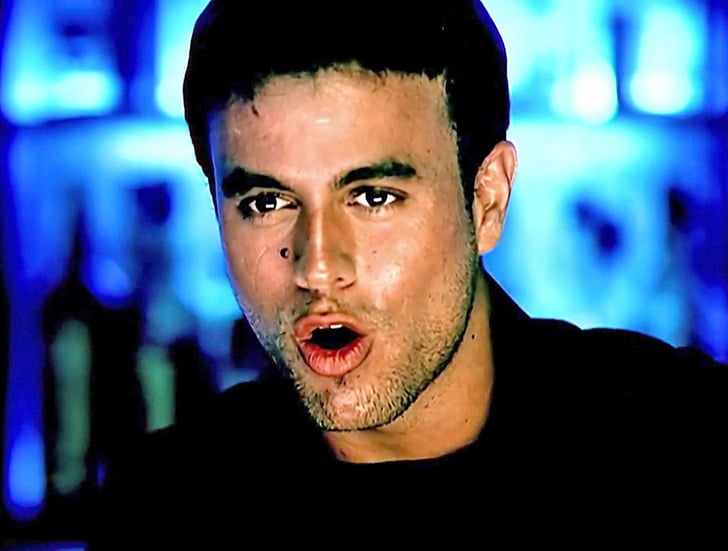 Iglesias' "Escape," his second English-language album, was released in 2001. Tennis player Anna Kournikova was asked to feature in the first single's music video, which was directed by Dave Meyers and is titled Escape. Enrique would subsequently describe the lovely athlete as "independent, beautiful, and hilarious."
There are a couple of hot kissing sessions between Enrique and Anna in the video. In the behind-the-scenes film, Iglesias claimed that he didn't have to be a skilled actor to convincingly kiss Anna.
This is why it is not shocking that the press assumed they were dating as soon as the video was posted. They were constantly being pursued by reporters. They didn't publicly appear together and never affirmed that.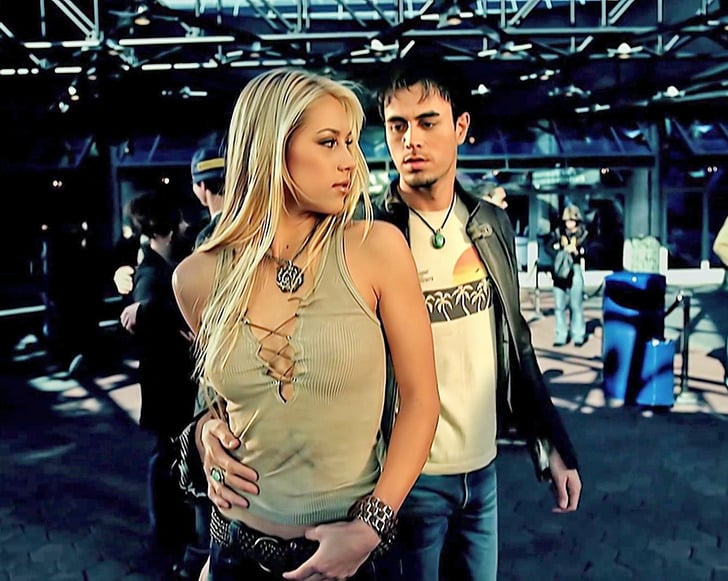 Enrique and Anna publicly acknowledged their relationship in 2002 by attending the MTV Awards together. They were posing as a couple on the red carpet for the first time while grinning and holding hands.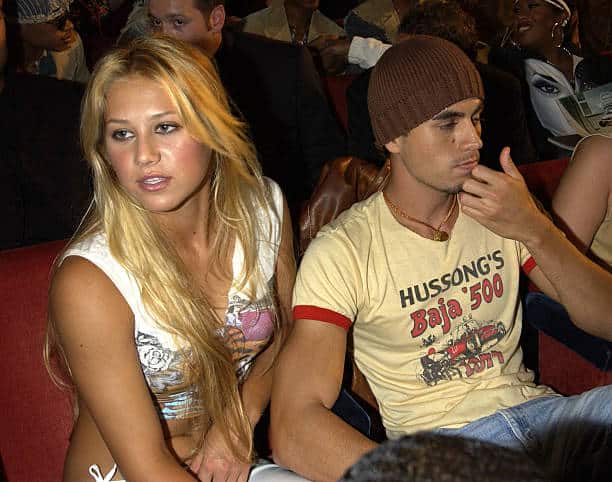 They moved to live together soon after in Miami, where Enrique already had some property. And they made a lot of effort to hide their relationship from the public. By the way, it has never been revealed whether they are married or if they have ever been married in all these years.
In an interview for Women's Health, Anna said, "[Marriage] isn't important to me. I'm in a happy relationship — that's all that matters. I believe in commitment. I believe in being open and trusting each other and respecting each other completely."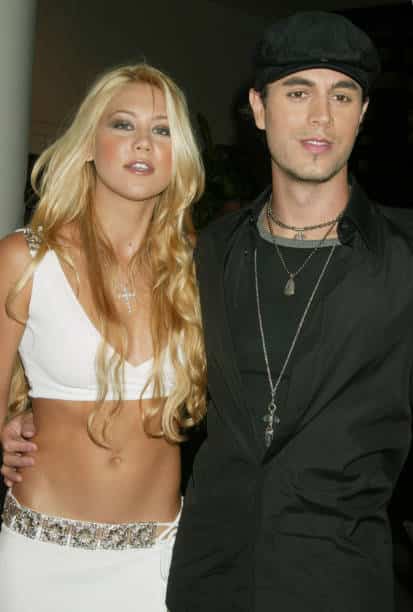 As a result, many rumors about Enrique and Anna's breakup persisted for many years but were never proven. The musician stated that he wishes to keep his personal life as secret as possible in 2011. "And especially when you're with someone who's also famous and in the spotlight."
When you have been with someone for such a long time, I don't think a wedding is going to make a difference," said the singer during an interview for CBS' Sunday Morning show back in 2011. "It won't make us happier."
On The Graham Norton Show, Kournikova added that they experienced typical relationship problems as any other couple would. She responded when asked if Iglesias left his wet towels lying around: "Yeah, and you find underwear, you know, everywhere and dirty socks and everything."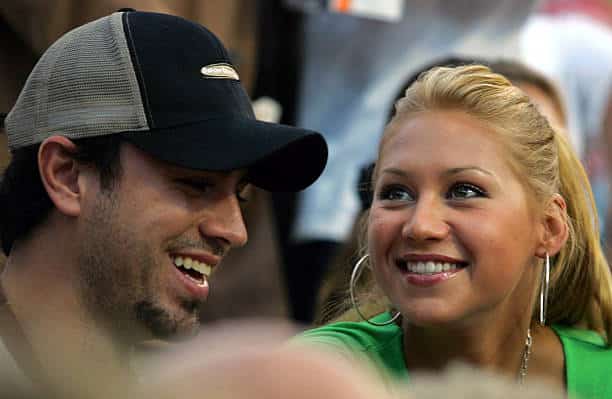 Nicholas and Lucy, twins, are Enrique and Anna's firstborns and arrive in December. The fans were unaware that Anna was expecting, and Iglesias revealed his plans to start a family while performing in Budapest. Fans were shocked to hear this news. "I became a father 12 weeks ago," he told the crowd. "And I can absolutely tell you two things, without the slightest doubt, I love my babies. Actually, three things, I love my girl, and I love you guys for being here tonight."
The well-known parents immediately began sharing endearing family images on social media after the twins were born. Considering how private they are typical, it felt entirely surprising.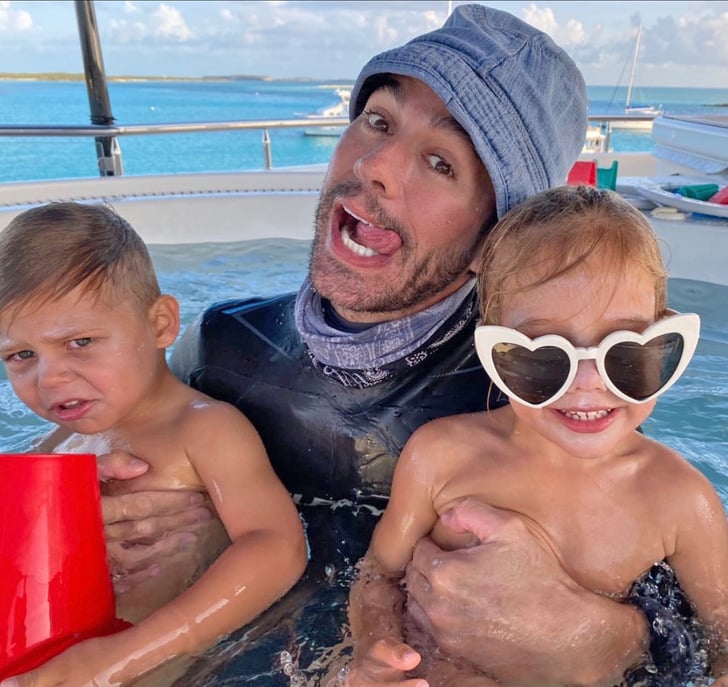 Mary, Anna's third child, was born in January 2020. Around the same time, she changed her Instagram username to include "Iglesias," sparking speculation that they had wed.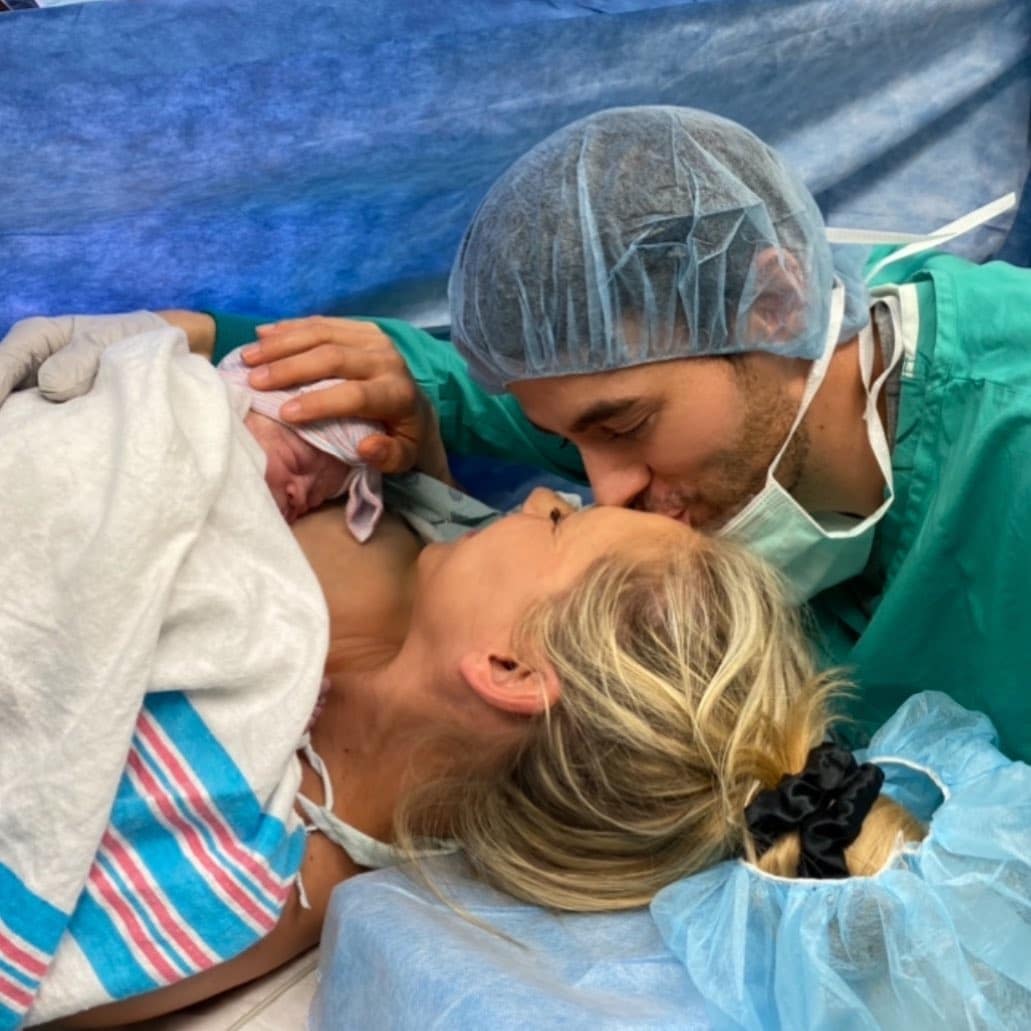 By the way, when reporters asked Enrique if he changed his baby's diapers, the father of three responded, "I actually do. I'm pretty hands on."
He said that he does not want his children to become musicians like him, but rather to follow in his mother's footsteps. "I can honestly tell you, if I had to pick one, definitely sports. I love sports. I love golf, I love tennis, and I would not mind seeing one of my little girls play tennis."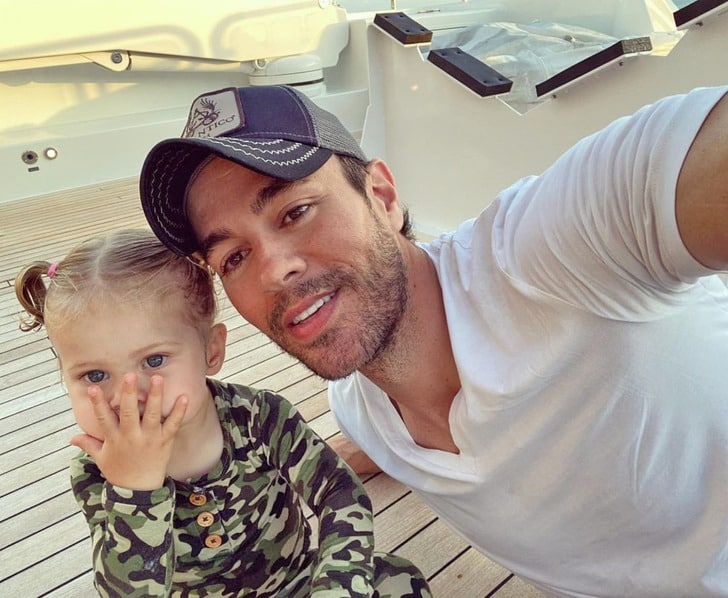 The vocalist describes how their children respond to their father's singing in his songs. "Whenever they hear one of my songs they can actually recognize my voice, which is pretty cool. But when they watch 'Escape', I think it does throw them off a little bit. 'What is Mom doing there?' you know, 'with Dad' you know? 'When was this?' It's actually incredible to watch the expression on their faces. It's pretty cool."
Even though Anna shares some adorable pictures and videos of her family on social media, she is still hesitant to open up to the media about her personal life the way other celebrities do.
In terms of her professional tennis career, Anna ended it in 2003 after experiencing severe back and spinal issues, including a herniated disc. But she occasionally took part in doubles and demonstration matches. Anna, who is now 41, is a well-known American television personality.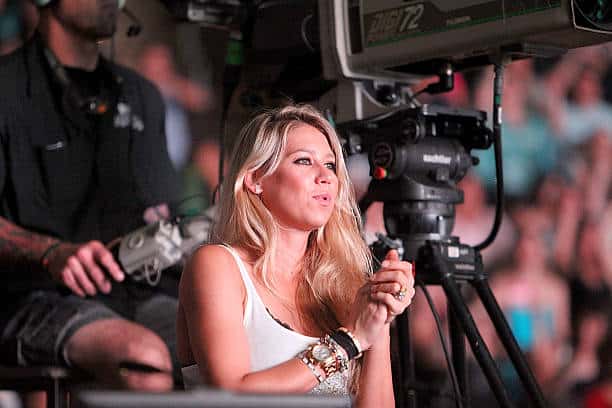 Spending as much time as possible with family members, according to him, is the key to a happy family relationship. "I'm fortunate enough at this time of my career that I can pick my schedule," Enrique told the British press, "and make sure that I'm not away from the house more than two weeks in a row."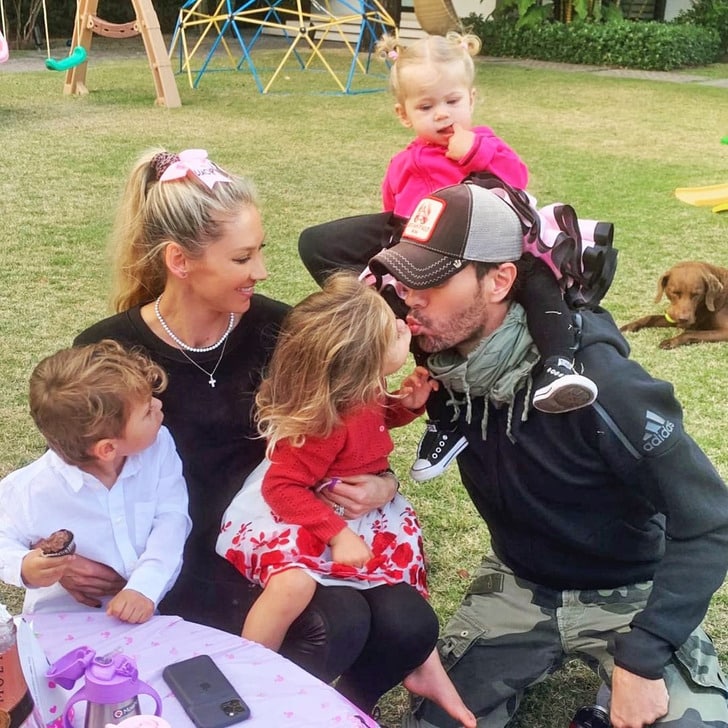 How do you feel about this well-known but private couple? What is the key to your happy family?