The Big Bang Theory show has finally ended after running for 12 long years. Season 12 was the last season with a one-hour special series finale. While the show concluded and all the characters arcs are closed, many fans are not happy over the twist and the boring ending. TBBT show fans took it to twitter to showcase their anger towards the show finale.
Fans reaction on the Finale
Most of The Big Bang Theory fans are not happy over the ending and the fate of Penny. The previous seasons of The Big Bang Theory built upon the premise that Penny doesn't want to have kids. But in TBBT season 12 end, it was all watered down just for an emotional ending, this is not the way to do it, as per the fans.
This episode has been so much better than the rest of the season but I'm so upset about Penny being pregnant. I was so excited to have solid representation that it's okay for a woman not to want to have kids #BigBangTheory

— Alicia Nelson (@hello__alicia) May 17, 2019
Of course it wouldn't be a finale without writing in a pregnancy for a strong willed woman who made it very clear she did not want children. But according to society, you're life is not complete unless you pass on your DNA. #BigBangTheory #Penny #ItsOkayNotToHaveChildren pic.twitter.com/sHZ9Q1ReoQ

— JayBird (@Jay_Lis) May 17, 2019
Why does every series finale have to include a pregnancy? Can we seriously stop this starting now. It's so trite. How hard would it have been for Penny & Leonard to be childless? Having children is so basic. #TheBigBangTheoryfinale

— Kim (@ObnoxiouslyKim) May 17, 2019
Hugely disappointed with final episode… [spoilers] from bigbangtheory
Was anyone else disappointed with the finale? from bigbangtheory
[fvplayer id="1081″]
Another complaint fans are having with The Big Bang Theory season 12 ending is about the love life of Raj. While the rest of the 3 guys (Sheldon, Leonard, Howard) find their love early, Raj was always shown single and having problems talking to a woman. But as the show progressed, Raj grew confident. So how is that he is still single at the end, fans are furious over Raj's story at The Big Bang Theory finale.
I wish they gave Raj's storyline a proper finish. #TheBigBangTheoryFinale

— MD (@md610) May 17, 2019
Nice finale, but Raj's happy ending is sitting next to Sarah Michelle Gellar? #TheBigBangTheory pic.twitter.com/wd5q7nnks6

— Troublemaker (@FinishYourShit) May 17, 2019
so the elevator gets fixed but Raj is still single? #TheBigBangTheoryFinale

— Ria (@riastrohmeyer) May 17, 2019
Do you think Raj should have deserved good ending like others got in the last episode. SPOILERS from bigbangtheory
As much as I hate Anu, now I believe the Anu storyline needed to happen to complete Raj Arc from bigbangtheory
The Ending was Emotional
One thing that all big bang theory fans agree is that ending was emotional, with Sheldon's final speech and the elevator working again. The Big Bang Theory show has finally come to an end, with their kids grown up.
Fans have said goodbye to their favorite characters Penny, Amy, Bernadette, Leonard, Sheldon, Raj and Howard, and they will always be missed. Stay tuned to Hiptoro for to find out more shows to watch after The Big Bang Theory ends and other news.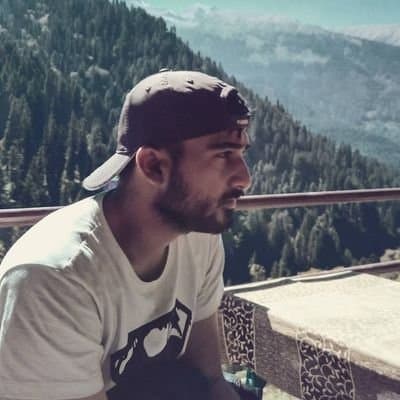 A journalist passionate about entertainment, pop culture, anime, gaming, and celebrity news: with years of experience in writing and reporting, I love to delve deep into the latest trends, information, and controversies surrounding entertainment and celebrity culture. Whether you're a die-hard gamer, an anime fanatic, or love to keep up with the latest celebrity news, I've got you covered.