The Big Bang Theory season 12 is finally coming to an end, as the cast wraps up the filming of the final few episodes of this season and say goodbye to beloved characters.
[fvplayer id="318″]
Since it was announced that the this will be the final season of the show, speculations have been on the rise about the plot and storyline. And now we have a new clue about what could be waiting for our beloved nerds at the end of the season all thanks to Kaley Cuoco.
Kaley leaks new Big Bang Theory season 12 spoiler photo
Kaley Cuoco, who plays Penny, made a series of Instagram posts about the end of an era and she appeared as emotional as the rest of us. She posted a photo of the cast of the show, looking happy and celebrating the wrap up of the final season of TBBT.
The photo was captioned, "TONIGHT don't miss an all new episode @bigbangtheory_cbs! Only a few curtain calls left!! Cue tears!!!"
https://www.instagram.com/kaleycuoco/p/BwZsxHNhNrw/
The photo received several reactions from sentimental The Big Bang Theory fans. One of them wrote, "I will miss you guys so much once it ends!! You guys give me so many laughs when I am in tears!! And so many good vibes. I love you guys!!"
Final episodes won't have a live audience
Kaley has on several occasions revealed titbits about The Big Bang Theory season 12 ending. She said that the last few episodes will not have an audience. In an interview, she said, "We're actually going to pre-shoot the whole thing, so we'll have shot it, and then we will have an audience taping."
"So we still want the audience experience. We're gonna still do the audience, but we will have taped it ad shot it beforehand, so if the tears come unexpectedly, then that's just what's going to happen, because I guarantee you it's going to happen."
Johnny Galecki, who plays Leonard Hofstadter, expressed similar sentiments on his Instagram.
You can catch The Big Bang Theory season 12 on Thursdays on CBS.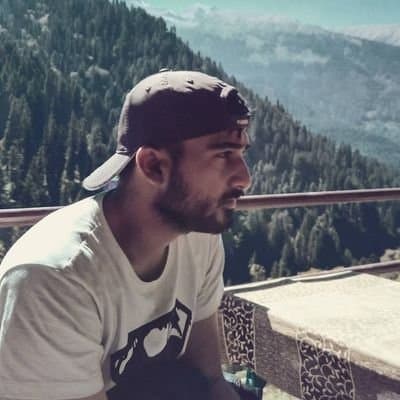 A journalist passionate about entertainment, pop culture, anime, gaming, and celebrity news: with years of experience in writing and reporting, I love to delve deep into the latest trends, information, and controversies surrounding entertainment and celebrity culture. Whether you're a die-hard gamer, an anime fanatic, or love to keep up with the latest celebrity news, I've got you covered.