50 years after being jeered on stage, the Academy of Motion Picture Arts and Sciences has officially apologized to Sacheen Littlefeather.
At the 1973 Academy Awards, the Apache/Yaqui/AZ actress took the stage to decline an Oscar on Marlon Brando's behalf. Littlefeather spoke for 60 seconds, during which time the audience applauded and booed him as he argued for Native American rights.
For his performance of Vito Corleone in The Godfather, Brando received an Oscar. However, he sent Littlefeather, who was 26 at the time, to decline the honor in his stead.
Below, you can see Littlefeather's speech.
The US government's response to Wounded Knee, when members of the American Indian Movement captured a South Dakota town but were rebuffed by federal law enforcement, played a significant role in his reluctance. According to NLM, the outcome was a 71-day siege that resulted in the deaths of two Native Americans.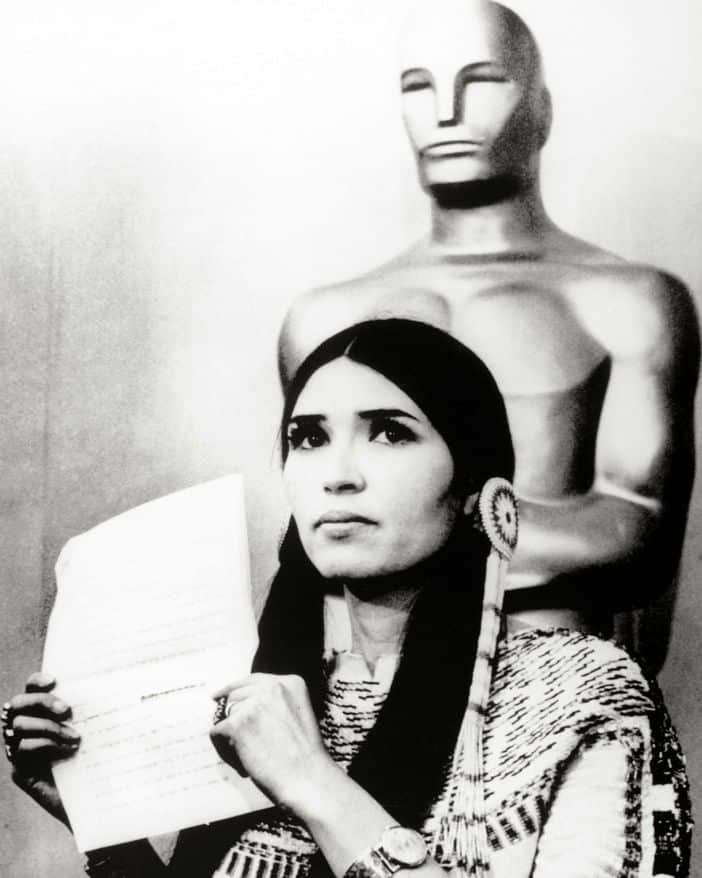 Despite receiving "a very long speech" from the legendary actor, Littlefeather barely had time to say to the crowd that Brando "very sadly cannot accept this very generous award," according to BBC News.
"And the reasons for this being the treatment of American Indians today by the film industry and on television in movie re-runs, and also with recent happenings at Wounded Knee," Littlefeather was reported to have stated.
"I beg at this time that I have not intruded upon this evening, and that we will in the future, our hearts and our understandings will meet with love and generosity," she told the audience. "Thank you on behalf of Marlon Brando"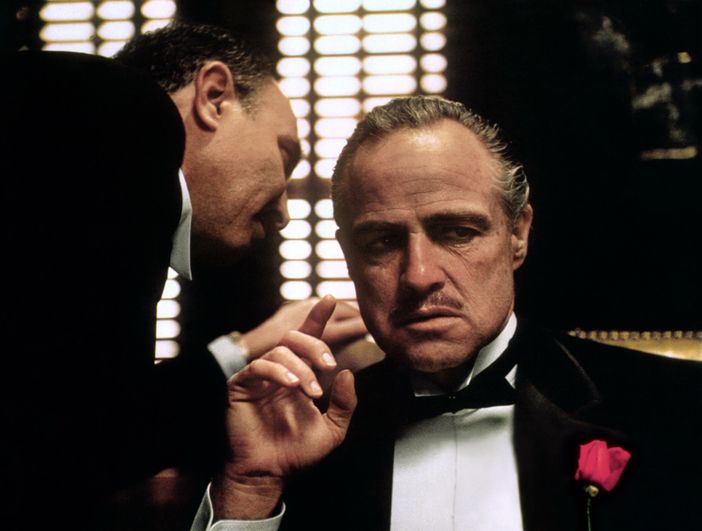 The young actress' words were met with appalling behaviour from attendees despite having a significantly smaller platform to do so, according to the Hollywood Reporter, including being "heckled with mock ululations and so-called "tomahawk chops" offstage, and threatened with arrest and physical assault."
According to Littlefeather, off-stage, John Wayne lunged toward her and had to be stopped by security personnel; The Guardian reports that six security personnel had to hold him back. Wayne had stated to Playboy magazine just two years previously that "Indians were selfishly wanting to preserve [America] for themselves."
Littlefeather recalled: "I focused in on the mouths and the jaws that were dropping open in the audience, and there were quite a few.
"But it was like looking into a sea of Clorox, you know, there were very few people of color in the audience," the 75-year-old continued.
Today, fifty years later, the Academy seems to wish to atone for Littlefeather's unfair treatment in the past. Former Academy president David Rubin wrote a letter to Littlefeather expressing regret for the "unwarranted and unfair" insults she endured.
"People don't realize what my experience was. They had absolutely no idea – none – of what my experience was, what I went through." – Sacheen Littlefeather

Sacheen Littlefeather's oral history: the Oscars, Marlon Brando and a legacy of activism. https://t.co/d5yC8hHc8n

— The Academy (@TheAcademy) August 15, 2022
"The emotional burden you have lived through and the cost to your own career in our industry are irreparable. For too long the courage you showed has been unacknowledged. For this, we offer both our deepest apologies and our sincere admiration," the letter continued.
It appears that Littlefeather had lost hope of getting any acknowledgment of the cruel abuse she had endured. Littlefeather disclosed in an interview with the Hollywood Reporter: "I was stunned. I never thought I'd live to see the day I would be hearing this, experiencing this."
The Academy extended a formal invitation to Littlefeather to attend "an evening of discourse, healing, and celebration" as a guest of honor after the apology.
The Native American activist responded by making a joke: "We Indians are very patient people – it's only been 50 years! We need to keep our sense of humor about this at all times. It's our method of survival."
Despite it taking 50 years to finally issue an apology, Sacheen Littlefeather's bravery is remembered as a defining milestone in Native American history.