Tan France is going to be a father once more!
The Queer Eye actor and his spouse Rob are expecting their second child this summer, nearly two years after the birth of their son Ismail.
According to an exclusive report by PEOPLE, the couple discovered their surrogate was pregnant during Christmas but decided to keep the good news to themselves for a few months.
"We were over the moon," Tan France says of the moment they both found out. "It was the best feeling ever. I mean, it felt almost as shocking as the first time. I was overjoyed, in tears, I couldn't believe that it had finally happened again. It was just the most incredible feeling."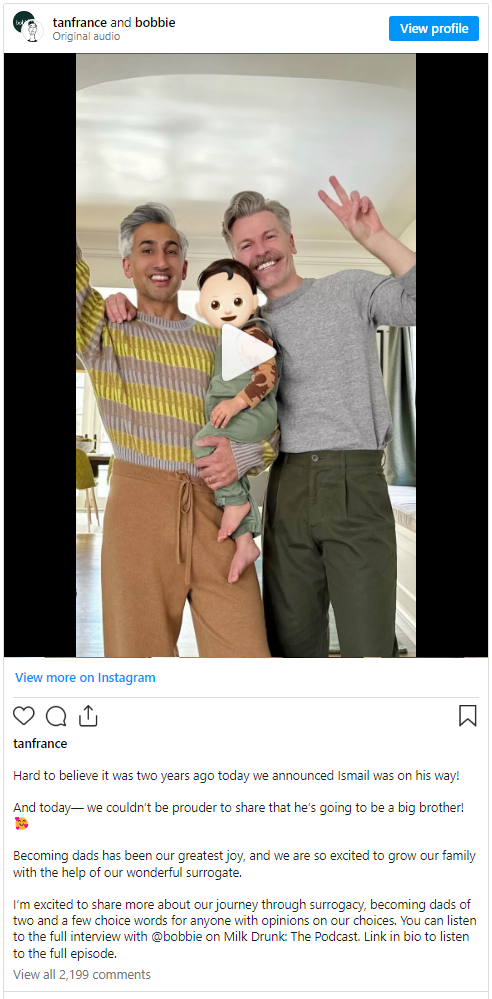 The Next in Fashion anchor, 39, revealed that he and Rob wanted to give their 21-month-old son a similar sister so they could be "close."
"We wanted him to have someone that will be his person that he's tethered to. I'm really close with my siblings and my husband is really close with his, so we wanted to create a family where [our child] would have more support other than just Rob and I."

"We are so excited about Ismail having a sibling, but the most exciting part is that he will have somebody hopefully for the rest of his life that he gets to call his person," added Tan France.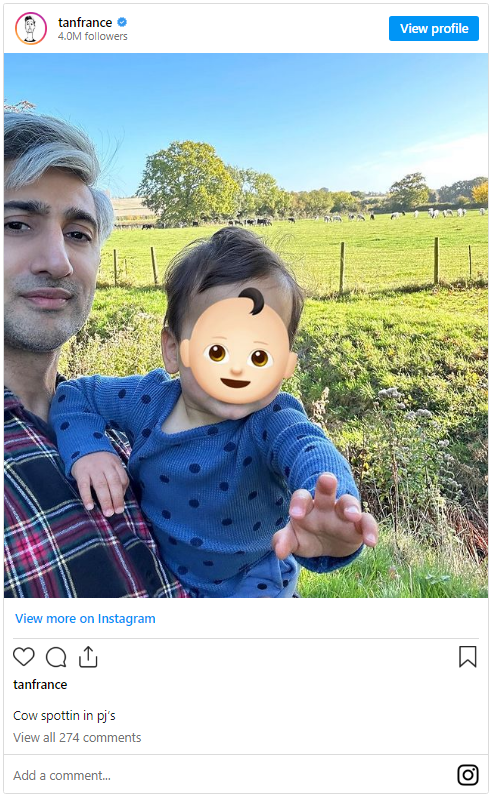 The father-of-one mentioned that they already know the gender of their kid and have a name picked out, but they're keeping it a secret until the baby is born.
"I always knew these two names that I loved the most. And so thankfully, Rob loves them also," he said of the name Ismail and the soon-to-be name for baby No. 2. "We're on track to call our baby this name."
Tan France from 'Queer Eye'

Tan France said he has "no idea" if Ismail is aware of his sibling's death because his attention is elsewhere right now.
"All he knows is that there is a car outside with his name on it. As soon as he wakes up the first word is 'car,' and the second word is 'car.' So it doesn't matter what we try to explain to him, what we're trying to show him, his only word is 'car,'" he shared with the outlet.
Tan France says he and Rob have a "wonderful" relationship with this surrogate, as they did with Ismail's surrogate, and he calls her an "incredible woman."
"The only thing that's different is that she's out of state, so we don't get to see her in real life as much, but we see her on FaceTime or Zoom," he said. "We text regularly, and so it's been great."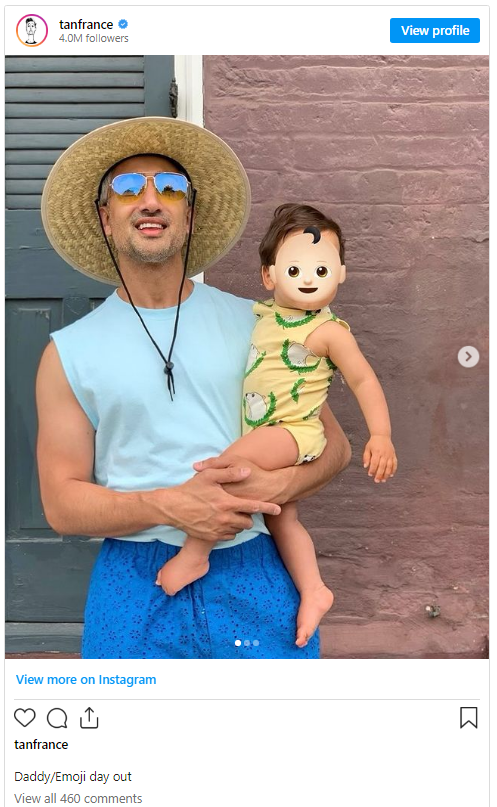 The couple's first child will turn two this year, around the time his new sibling is due.
Tan announced the birth of his son on Instagram in 2021, writing, "Give our son a warm welcome." "Ismail France was born on July 10th."
"He came seven weeks early, so he's been in the NICU for the past three weeks," he continued in the caption of the heartwarming post. "But, today, we finally got to bring him home. We love him so, so much. Like, fully obsessed."

Tan added that their surrogate was "doing so great" post-labor and they "couldn't be more grateful for the greatest gift in our lives."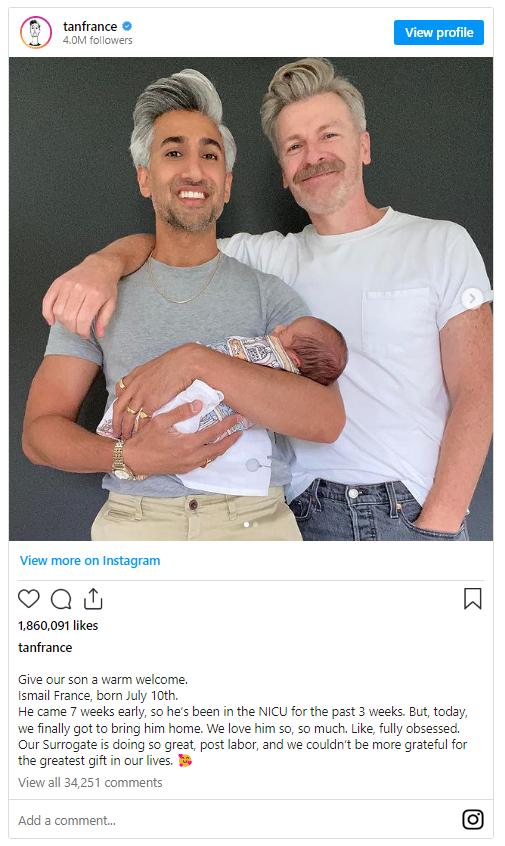 Congrats to the happy couple!