Sylvester Stallone is talking about his marriage to Jennifer Flavin and how their short divorce was a "tumultuous time" in his life.
Sylvester Stallone, who is 76 years old, talked to the Sunday Times about how he and his wife broke up in August after being married for 25 years. They called off their divorce a month later.
Let's just say that it was a very tumultuous time,
Sylvester Stallone said.
There was a reawakening of what was more valuable than anything, which is my love for my family. It takes precedence over my work, and that was a hard lesson to learn.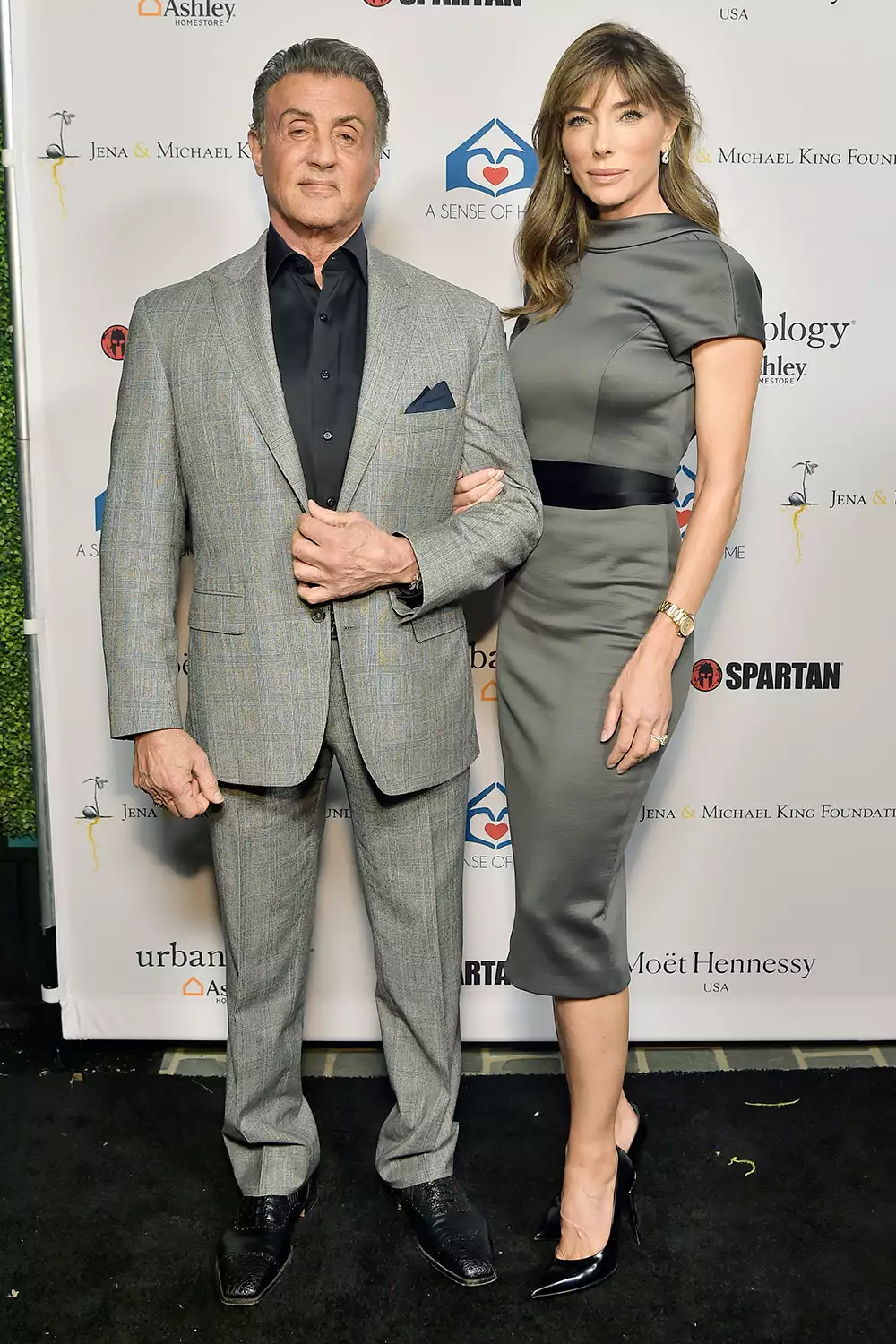 When Flavin, who is 54, filed for divorce from Sylvester Stallone in August, he said in a statement that they were "peacefully and privately addressing these personal issues." In September, PEOPLE confirmed that Flavin and Sylvester Stallone had gotten back together. Since then, they were seen having fun in New York City on October 7, two weeks after they said they wouldn't be getting a divorce. On one trip, they met Leonardo DiCaprio and his father while they were wearing their wedding rings.
The star of Rocky has five kids. From his first marriage to actress Sasha Czack, he has two sons, Sage and Seargeoh. Then, he has three daughters with Flavin. Sophia is 26; Sistine is 24, and Scarlet is 20. In a recent interview with the Times, Sylvester Stallone talked more about what he's learned about being part of a family and, in particular, about being a father.
I didn't pay enough attention when they were growing up,
he shared.
I was so career-oriented, and now I go, 'OK, I don't have that much runway up ahead, and I want to start asking them about their lives.'
Sylvester Stallone said that he is trying to make up for lost time with his daughters by being more involved these days.
I ask them about their day, and they started at first a little monosyllabic,
he said.
Then I heard one say, 'I was just thinking about you.' Oh, my God. I've never heard that before in my life. When a daughter knows you care, she's there forever.
During his interview with the Times, Sylvester Stallone talked about his first TV show, Tulsa King, in which he plays Dwight "The General" Manfredi, a man who has been in prison for 25 years for a murder that his boss did. He's also the producer of the show.
In the Amazon Prime Video movie Samaritan, where he plays the "mysterious and reclusive" neighbor of 13-year-old Sam Cleary, Mr. Smith, he played an ex-vigilante looking for justice. The teen starts to think that Stallone's character is really a "superpowered vigilante," so he tries to talk him out of being a hermit.
Stallone told the Times that action movies changed a lot when "it became possible to Velcro your muscles on." Even though he's had many surgeries over the years, he still likes to work out.
Don't do your own stunts, that's the moral of that. But the special effects became more important than the person. Life is a matter of managing your ass-whipping,
he said.
That's why I've always been a fan of defeated fighters. The undefeated boxer? I'm not interested.