The trailer for the hit Netflix show "Stranger Things Season 3" came out recently. The favorite characters including Lucas (Caleb Sinclair), Eleven (Millie Bobby Brown), Dustin (Gaten Matrazzo), Will (Noah Schnapp) and Mike (Finn Wolfhard) are teenagers now.
The trailer gives hints about new characters, important locations, and several things. But we bet that you must have missed these things even after watching the trailer. Have a look at the details that you missed in the trailer of Stranger Things season 3.
What to expect from Stranger Things season 3?
After watching the trailer, we know that the Stranger Things season 3 is set in 1985 and Dustin is back from a science camp. We also get to see some fresh faces including Cary Elwes (Hawkins' mayor), Maya Hawke (Robin and Jake Busey (Bruce).
Dustin returns to see his robot Tommy Atomic come out from the shadows. R2-D2, a train, Ultra Magnus and two tanks follow his robot. This turns into a surprise party where Eleven is seen using her powers. What next? Lucas gets attacked by Dustin who uses the Farrah Fawcett hairspray for the same.
[fvplayer id="32″]
Lucas' little sister Erica may have some bigger roles to play in the upcoming season. The kids will get to know that growing up is not as easy as it seems. Everyone gets a cool summer job and the season seems to take place at the local Starcourt Mall.
The Fun Fair carnival seems to be an important part of season 3 of Stranger Things. Things may somewhat get sinister as the trailer also features a man walking through a hall of mirrors with a gun. There's also a brief glimpse of Eleven in the grocery store standing blindfolded in front of Eggo waffles. There is always one shot in every season where Eleven is seen heading straight for the waffles.
This covers pretty much everything. If you think you missed something, watch the Stranger Things Season 3 trailer again.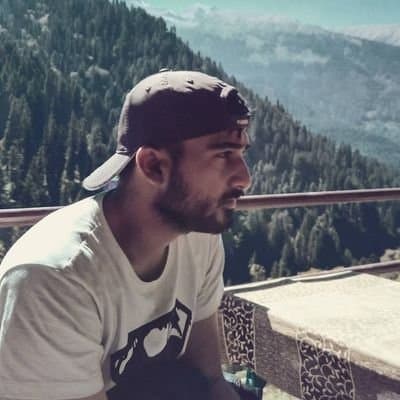 A journalist passionate about entertainment, pop culture, anime, gaming, and celebrity news: with years of experience in writing and reporting, I love to delve deep into the latest trends, information, and controversies surrounding entertainment and celebrity culture. Whether you're a die-hard gamer, an anime fanatic, or love to keep up with the latest celebrity news, I've got you covered.