Season 3 of Stranger Things has done what many fans believed unimaginable. The third installment was launched on 4 July on Netflix. If you have not seen the series already, then there are some spoilers ahead.
Hopper died during Season 3 ending
Stranger Things Season 3 saw an end to a very important character of the series. Chief Hopper (David Harbour) has a fight with a Russian machine and disappeared thereafter. Does this mean that Chief Hopper is gone for good or we will get to see him again in the next installment?
Many fans believe that they won't get to see Hopper again. He even left an emotional letter for Eleven (Millie Bobby Brown) and told her about his adopted daughter. It only makes sense if he is leaving the show. But Season 3's post credit scene hinted at Hopper's return.
Season 4 to show Hopper in Upside Down?
When i heard Hopper's voice telling all the words from his letter for el and mike#StrangerThings pic.twitter.com/siqS1ZOyf4

— ELI|1DMENDES_Bitch🇵🇭🏳️‍🌈 (@M_MendesStyles) July 4, 2019
There is a possibility that he might have traveled to a different location, maybe the Upside Down as a consequence of the Russian machine. The Russian guards also mentioned that they have a prisoner who is an American. As per some sources, Hopper maybe alive and return to Indiana in Season 4. David Harbour (the actor who plays Hopper) also talked about the possibility of time travel. He said that the Upside Down seems like a fascinating concept.
But people have speculated online that it may be the future or it may be the past or it may have some time component. I love time travel movies. I would love to see time travel in it.
PLEASE SAY HE DIDNT DIE I DONT CARE IF S3 WAS WORSER THAN PREVIOUS ONES IF S4 CAN GIVE ME HOPPER BEING ALIVE THEN I WANT THAT #StrangerThings pic.twitter.com/A0gg0OdJNE

— vee (@danyssclarke) July 4, 2019
Harbour also mentioned that the things have to change for good, talking about his character's death. So nothing is certain for now. Still, the fans are quite hopeful to see Hopper again.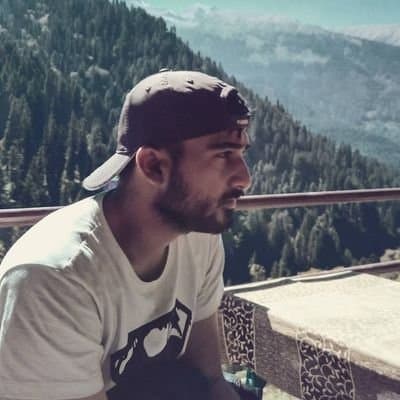 A journalist passionate about entertainment, pop culture, anime, gaming, and celebrity news: with years of experience in writing and reporting, I love to delve deep into the latest trends, information, and controversies surrounding entertainment and celebrity culture. Whether you're a die-hard gamer, an anime fanatic, or love to keep up with the latest celebrity news, I've got you covered.