True friendship is not based on cast, gender, color, race or anything else. It is a heart to heart connection between two individual irrespective of their background. If you think that only human can make the choice of who they want to be friends with, you should see this strong bond of friendship between a cat and an otter.
Meet Sakura and Mochi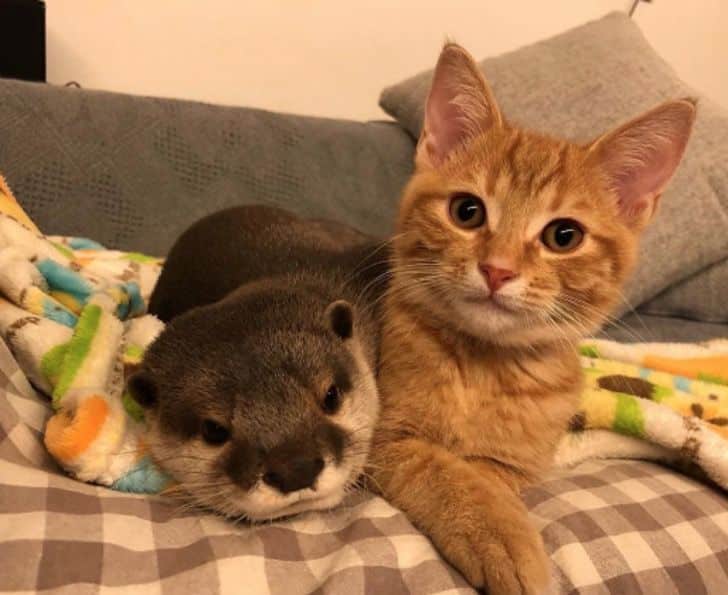 The 3-year-old otter, called Sakura and her feline friend, called Mochi have become popular on the Internet because of their unique friendship. They are inseparable and love to nap and hang around together.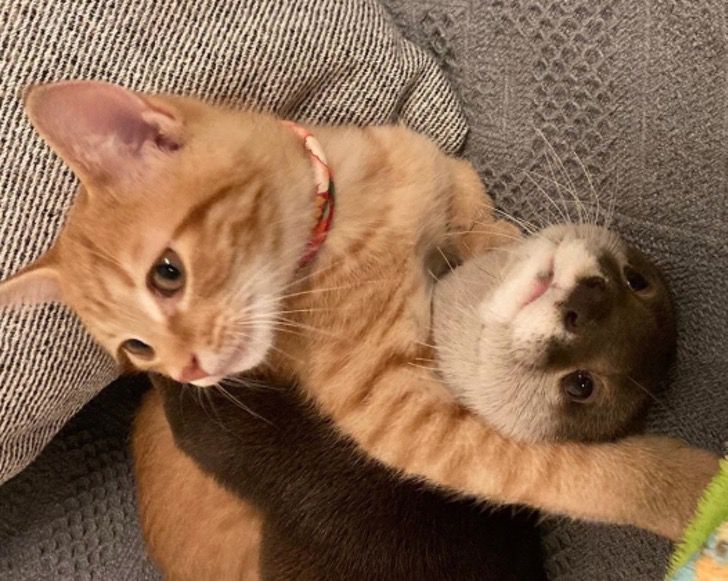 Despite the fact that they have known each other for a short time, they have become very close to each other. As soon as the otter put ts arm around the kitten, it slept for a long period of time.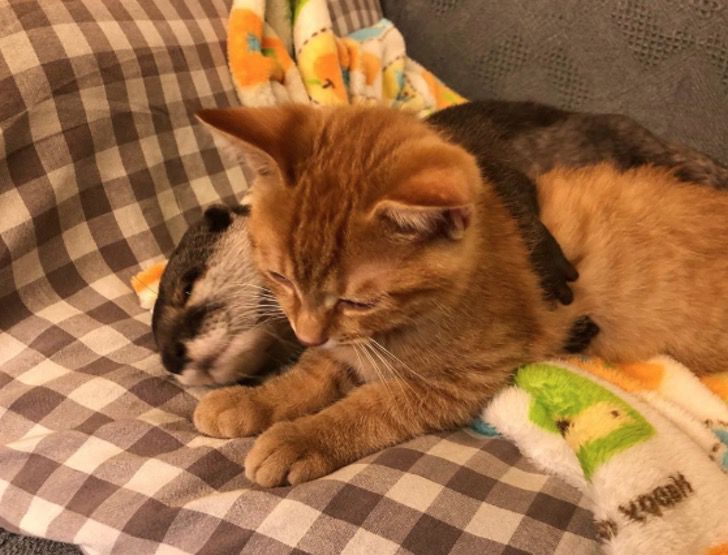 People were quite impressed by the pair of furry buddies. One of their videos on YouTube received 1,500,000 views.
Watch the video below: