A lot of people want to be parents one day. To hold a tiny life in their hands, watch them grow and develop into their own person. Many anticipate and daydream about it being a miracle.
It is a dream that seems out of reach for a lot of people. There is a way and it is becoming more popular. These women are willing to carry the babies that are unable to be brought into the world by the new parents. It is the first time in Victoria, Australia, that a single gay man has become a father through a surrogate, and regardless of the difficult journey, he could not be happier. Let's get into the story!
A single gay man named Shaun decided to use a surrogate to have a baby.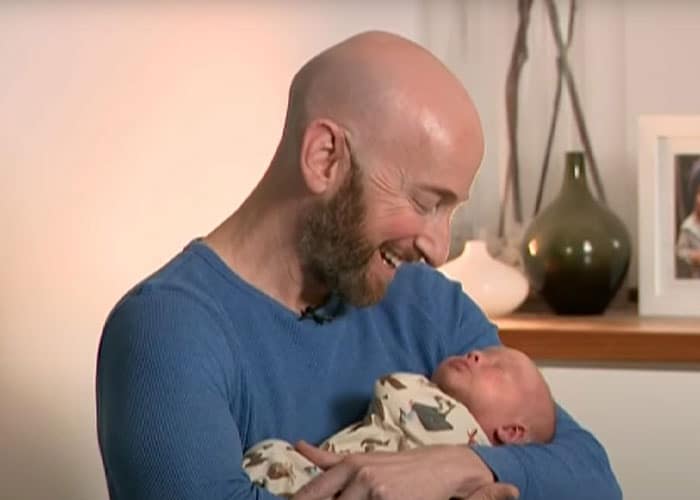 The first single man in Victoria, Australia, to become a dad through a surrogate, is a 44-year-old hypnotherapist and mindset coach named Shaun Resnik.
The journey of three and a half years has been full of ups and downs. He told 7NEWS Australia that it was a love he had never experienced before.
Even though he wanted to be a father, he was unsure of how to make it happen. He said: "Some of my fondest memories growing up were going for walks with my dad and the dogs and we just have this amazing bond. I just wanted to have that connection with my beautiful kids and that's why it was worth it. It was hard work but worth it."
He couldn't be happier because he finally got his baby boy by his side after 3 and a half years.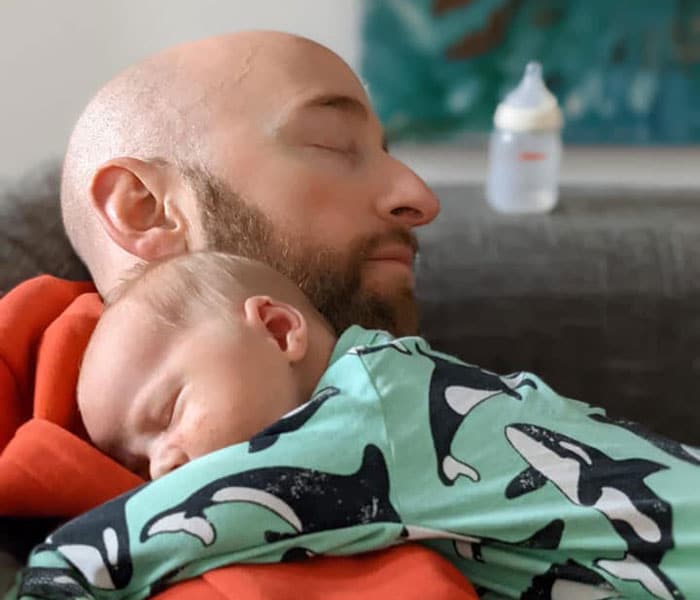 The only way for some people to become parents is through surrogacy.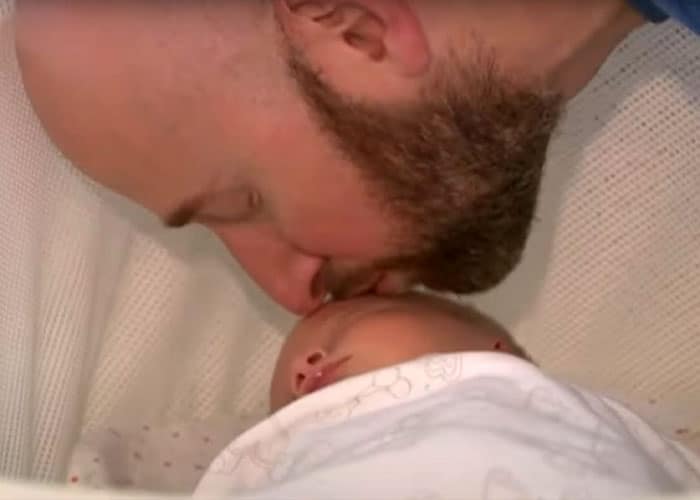 An assisted reproductive treatment in which a woman, the surrogate, carries and births a child on behalf of another person because they are unable to carry a pregnancy of their own, is called surrogacy. It is the only way to have a biological child if you have health issues, infertility, want to start a family in a same-sex relationship, or are single.
A lot of reviews, legalities, and medical steps are required in the process. Not everyone can become a surrogate and not everyone is allowed to donate eggs or sperm, as there are certain factors relating to age, background, reproductive history, and various sexually transmitted and/or genetic diseases. The legal part comes if that is all cleared.
Gestational surrogacy is the only type of surrogacy that is legal in Victoria. The embryo is transferred into the surrogate's uterus after being created using an egg and sperm.
There is no genetic link between the surrogate and the child. When a surrogate uses her own eggs, it means that she has a genetic link to the child she is carrying. Commercial surrogacy is not allowed in Australia, however, each state has its own rules and regulations.
Victoria, Australia, has strict rules and requirements for surrogates.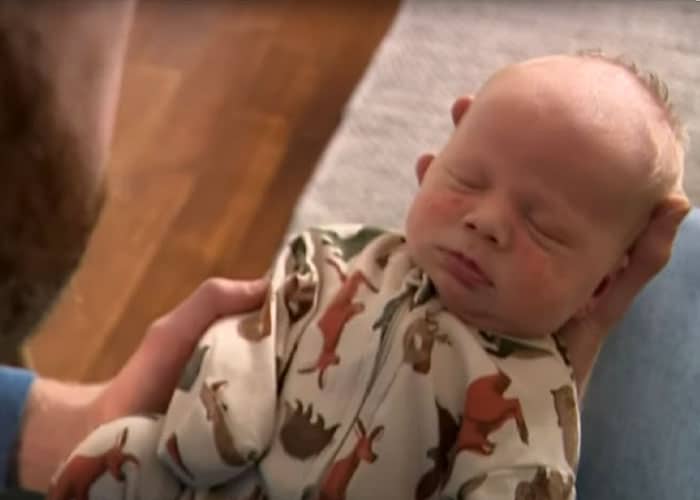 After many trials and difficulties, he came across the woman who would become his wife.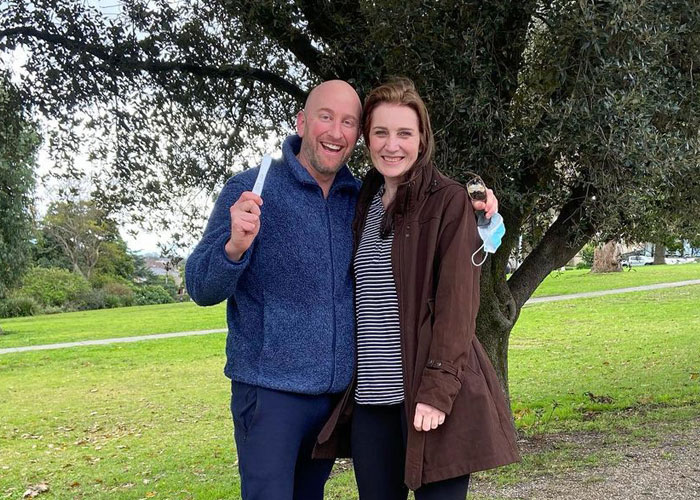 At 40, he began the difficult journey of becoming a father. For 2 and a half years, he searched for the right surrogate and tried three different surrogates, all of which were unsuccessful.
It brought his spirits down but, luckily, he met a surrogate mother who was pregnant with a same-sex couple's child. The pair became friends quickly. A mother of 2, named Bree, agreed to donate her eggs to another person. The wheels finally started turning.
When the couple decided to stop having children, she decided to donate her eggs.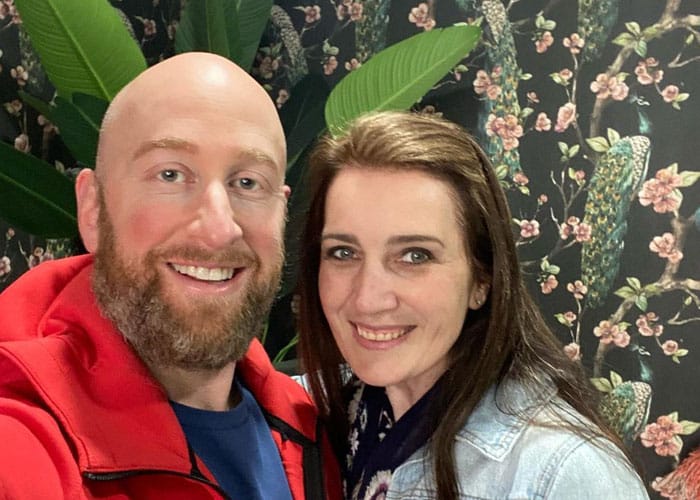 One of the things that will be admired is her love for children. After having three kids of her own, she was sad that they wouldn't be having any more, but her husband suggested an alternative.
He said that it's a shame "you couldn't get paid to be a surrogate in Australia like you do in the US" and that got her thinking that she could donate her eggs as she wasn't using them. "I donated eggs to one family, then another and another," she said.
She was ready to become a surrogate mother and bring children to excited parents, such as Eli.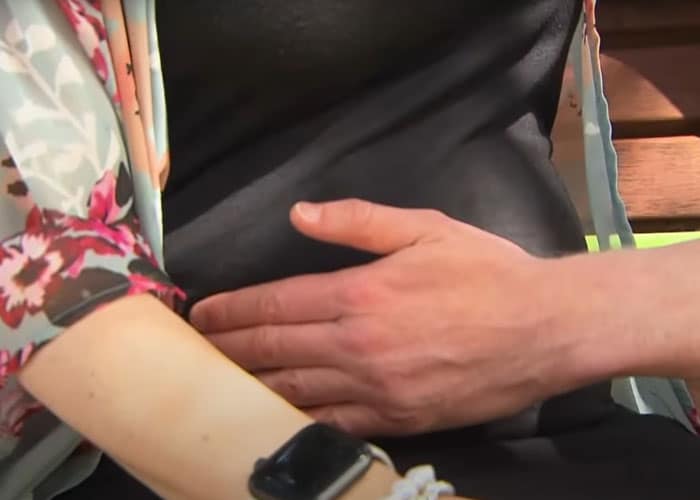 She understands that it is not for everyone and that it is difficult to imagine, like being pregnant for yourself and bonding with the baby. It's an act of service to the parents for Carla to say "they want to have a child and I want to make them happy".
She bonds with the parents instead of the baby, making it a different experience for some. Seeing the impact she makes on other people is something that brings her joy.
She admits that it isn't for everyone, but it brings her joy.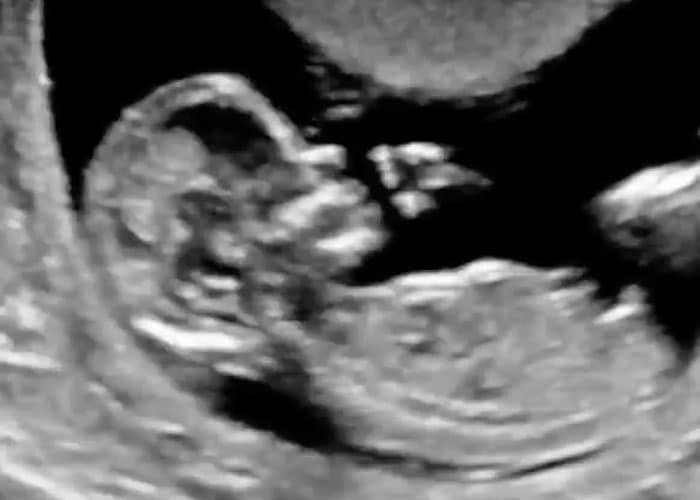 Baby Eli was born on March 22nd, bringing Shaun into the "exhausting and exhilarating" world of parenthood.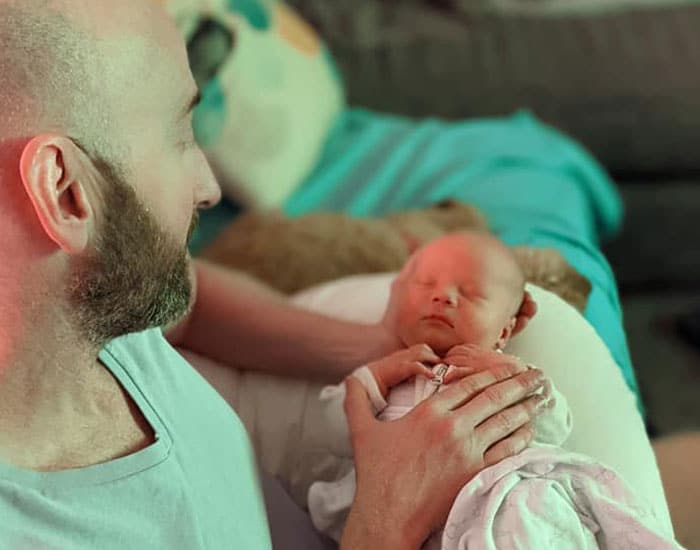 Baby Eli was born a few weeks early, but he is healthy and happy to be with his father. Eli was named after the father of the man.
Shaun described fatherhood as "exhausting and exhilarating all at once!" He told Sunrise that the boy's been a "good bubba. As long as there is a bottle in his mouth he's calm, relaxed and chilled," though the boy also "has a scream that will pierce your soul! He's keeping us up at night and, if I wasn't bald, I would have lost my hair already."
He won't have to do it on his own and he started a relationship with Sean before Eli was born.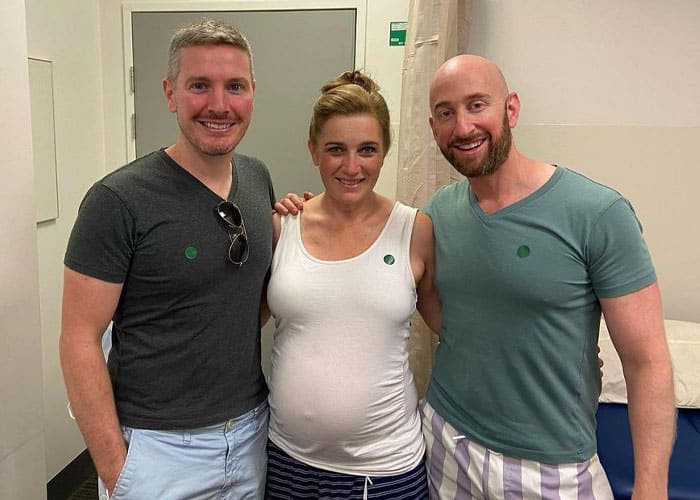 Sean seems to be very grateful to everyone who has been a part of the journey. He stated in an Instagram post: "Apologies for not replying, I've had my hands full… of dirty nappies and chucks. Sean's doing a fantastic job and it's been a delight seeing Carla and her kids for Eli cuddles. Baby Eli rules the house."
The dream of having his own family has come true. We hope the laws change so more people can experience this joy.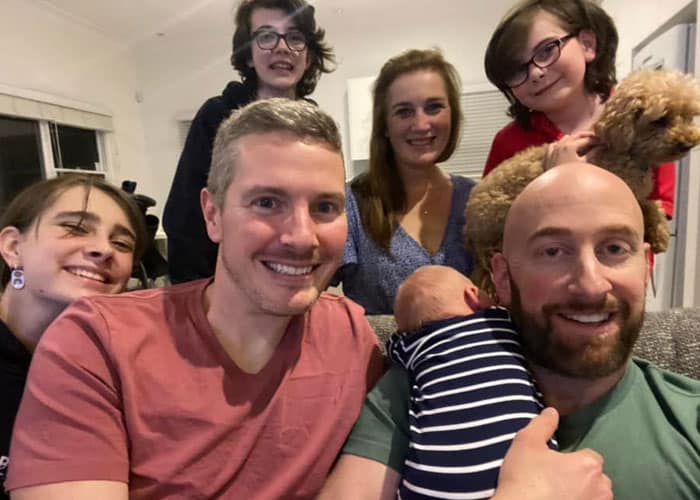 People are happy for the boy and his dad. What are you thinking? Tell us in the comments.