A flight attendant gave Simone a coloring book to pass the time after she was mistaken for a child.
On her flight home from the ceremony where she received the Presidential Medal of Freedom, she was mistaken for a child.
Posting about the mix-up on Instagram, 4'8" Biles wrote: "Not the flight attendant trying to give me a coloring book when I board… I said 'no I'm good, I'm 25.'"
Thankfully, another flight attendant was able to give her a treat that was appropriate for her age.
She added, "The other flight attendant gave me a mimosa so we're in the clear."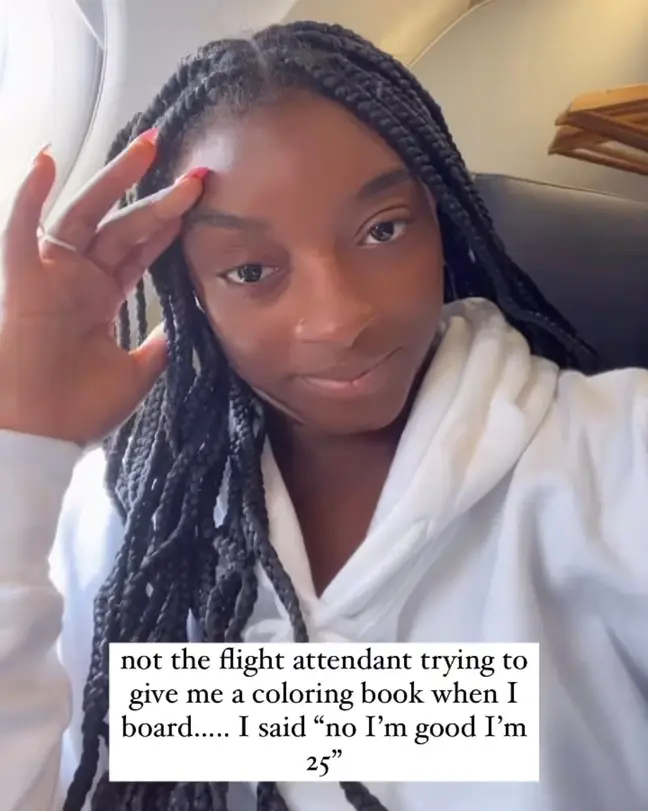 Biles' post has since gone viral after YouTube Matt Bernstein tweeted, "I'm crying at the thought of a flight attendant giving Simone Biles, the most decorated gymnast in history, a coloring book because she is 4'8."
That post has been liked more than 130,000 times and has been flooded with comments from people who found the situation funny.
One wrote, "Some flight attendant went to the back and said to a colleague, 'I'm so embarrassed, I just offered a coloring book to an adult!' And the colleague went, 'um, not just *any* adult.'"
Another said, "Not the coloring book to Presidential Medal of Freedom pipeline," while a third commented, "I would've taken it and then ordered a glass of wine."
While someone else sympathized, "​​Checking in at 5′ tall and currently 36 years old. Within the last couple of years, I was offered the children's menu and crayons when out to dinner with my now-wife and a friend. Makes me wonder what strangers think when I answer the door at my own house."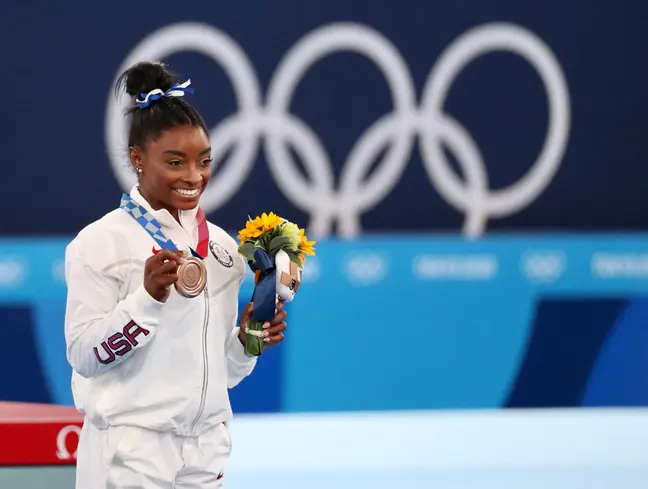 She isn't afraid to stand up for herself, even though she looks youthful.
Earlier this month, she hit back at a former Trump campaign lawyer, who responded to the news that she was being awarded the Presidential Medal of Freedom with a joke. "Fittingly, Biden awarded his presidential medals to fellow losers, Biles and Rapinoe."
In response, Biles tweeted, "Who is Jenna Ellis? Asking for everyone."