On Friday, the Wizards of Waverly Place star surpassed 400 million followers on the social media platform. It occurred just weeks after Selena Gomez surpassed Kylie as the most followed woman on Instagram.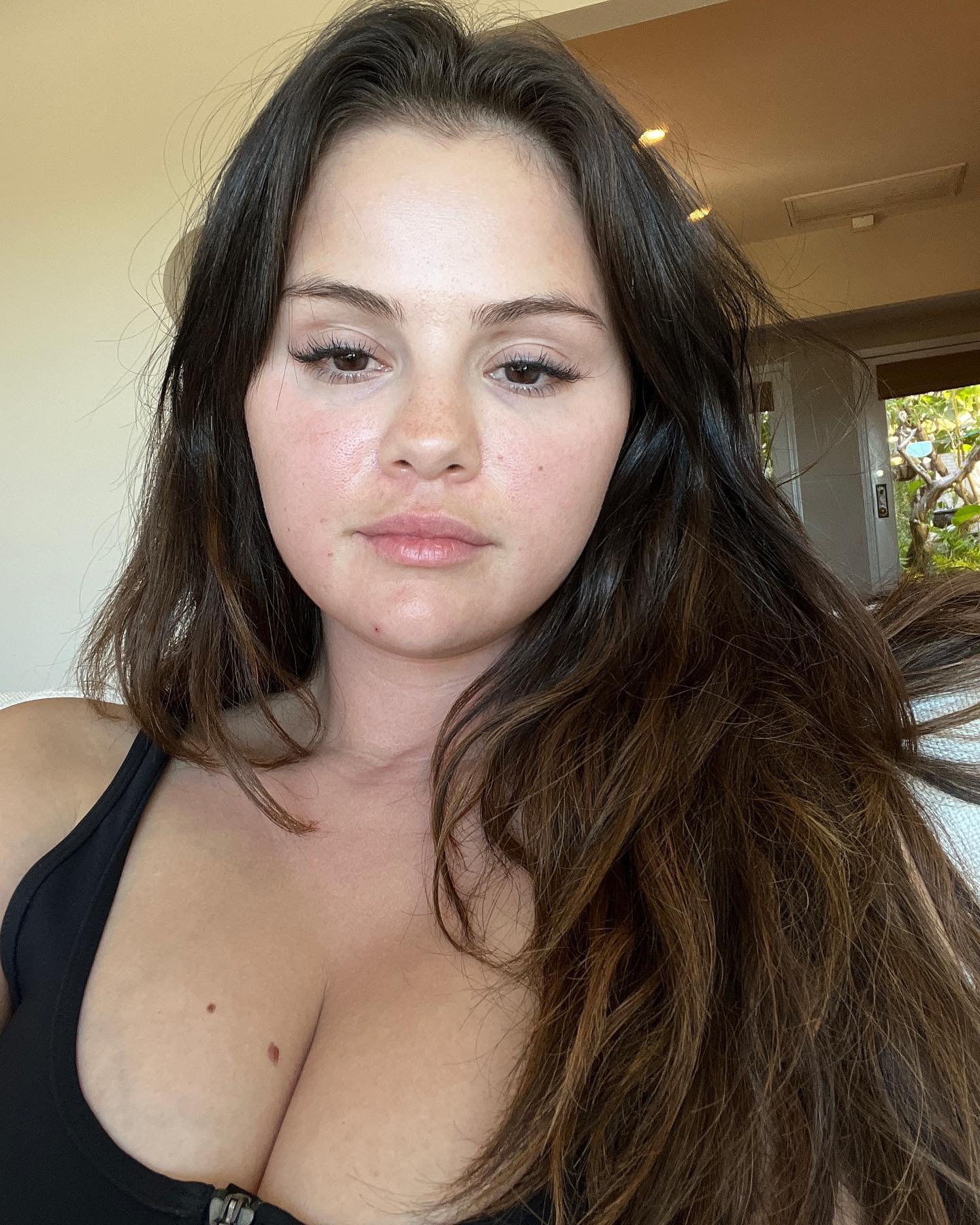 Selena Gomez, Kylie, and Hailey have gone viral on social media in recent weeks after the latter two slammed Gomez.
And it happened on Instagram.
Bieber, 26, reposted an Instagram story from a lifestyle account that featured her Rhode skincare kit on her profile. Hailey also included music in her repost, playing the song "Calm Down."
She did, however, include the original version of the song rather than the one with Selena Gomez.
Fans speculated after watching her stories that Hailey did it on purpose because of their "history."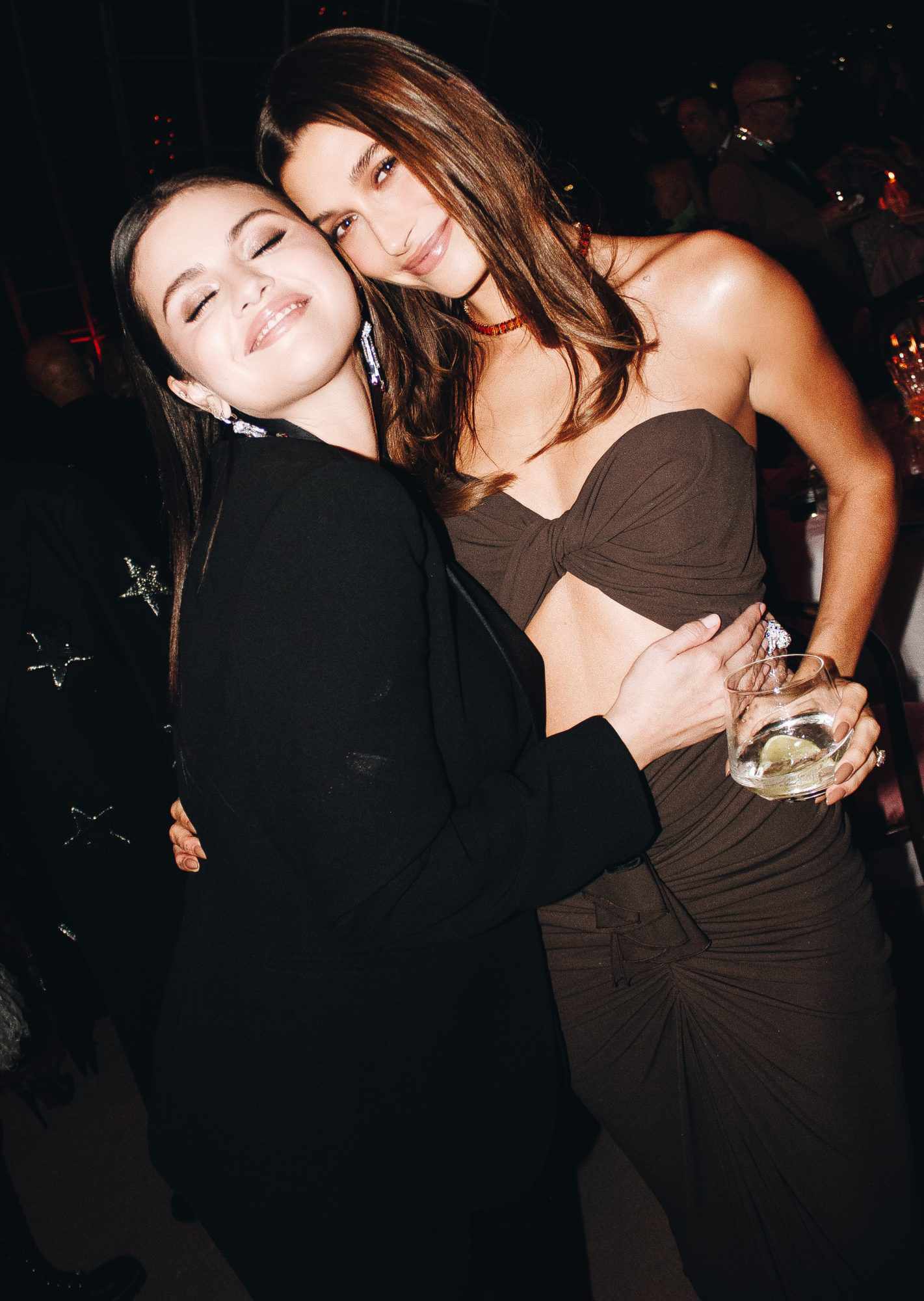 Jenner, 25, was then accused of mocking Gomez by sharing her "eyebrows" story on Instagram, which included a screenshot from her video call with Bieber.
The drama began when Kylie, 25, posted a story on Instagram saying she'd "accidentally laminated her brows too much."
Some fans interpreted Kylie's posts as a dig at Gomez, who had also posted about "accidentally laminating her brows too much" in her new TikTok video.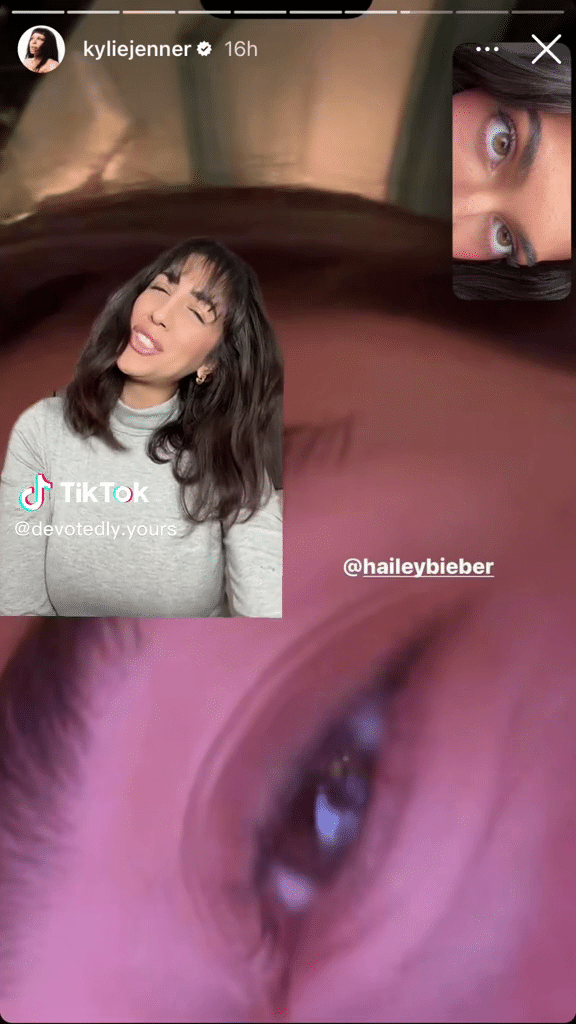 Some critics raised eyebrows again and thought Jenner was shading Gomez again when she followed up by posting what appeared to be a screenshot of her Facetime call with Hailey Bieber, that zoomed in on their eyebrows,
a source reported.
@devotedly.yours also mentioned in the viral TikTok that Jenner was probably feeling threatened by Gomez because she had dethroned her as the most followed woman on Instagram.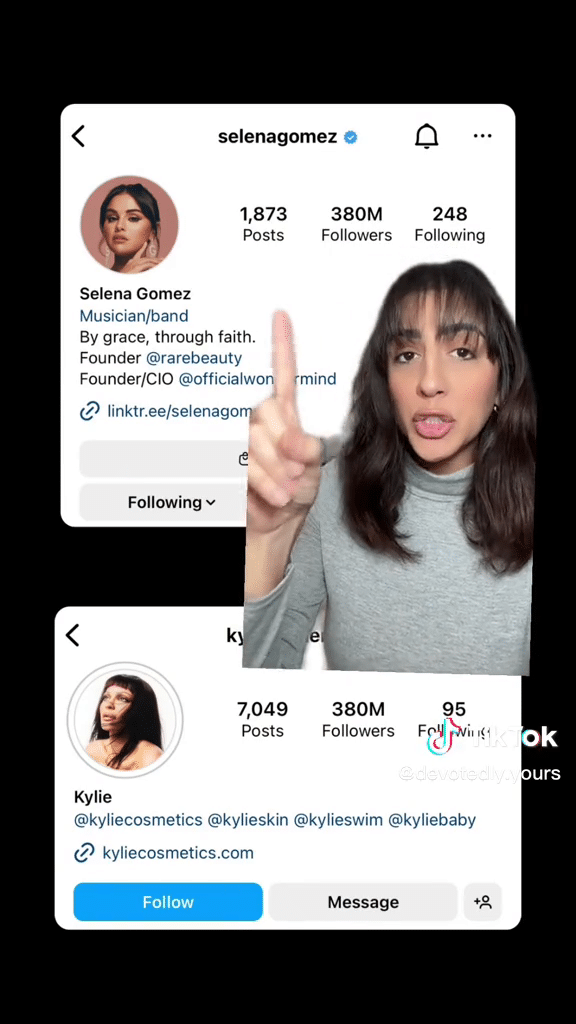 In response to the criticism, Kylie addressed rumors about her mocking Selena's brows.
The Kylie Cosmetics founder denied slamming Gomez and called the post ridiculous.
this is reaching. no shade towards selena ever and i didn't see her eyebrow posts! u guys are making something out of nothing. this is silly,
she wrote in the comment section of the viral TikTok by user @devotedly.yours.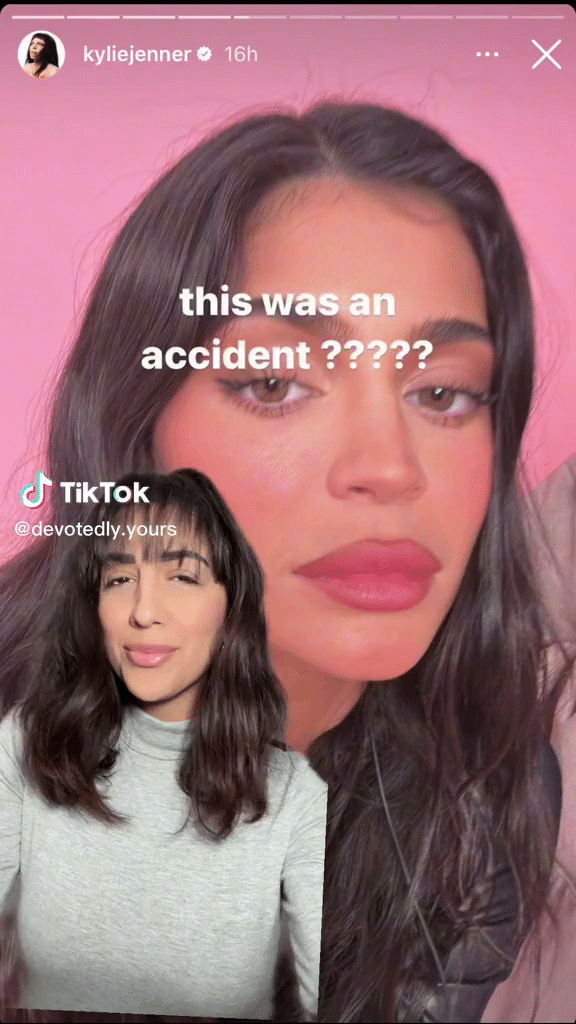 I could be reaching, but it definitely feels like Kylie Jenner's IG stories were towards Selena Gomez. Especially the screenshot of her facetime call with Hailey Bieber. This feels very HS,
the TikToker captioned her now-viral video on the platform.
Selena, like Kylie, believes that people are making a big deal out of nothing and that it's all unnecessary.
Agreed @kyliejenner. It's all unnecessary. I'm a fan of Kylie!
she commented.
The backlash didn't stop there, with people criticizing both Kylie and Hailey for ignoring their favorite, Selena Gomez.
So glad people are calling out Kylie Jenner for being a bitch and a bully. The way that her and Hailey Bieber are trying to bully Selena Gomez is weird AF. pic.twitter.com/wUYg1Bmwo6

— La Diablita 😈🎩 YHLQMDLG (@Bebecitaaa69) February 22, 2023
During the backlash, Kylie lost over a million Instagram followers, while Gomez gained 10 million and became the platform's most-followed female celebrity.
Following the eyebrow controversy, Hailey Bieber wished her husband Justin Bieber on Instagram with romantic photos of the two of them.
29 never looked so good,
she wrote.
Happy Birthday to you best friend! Words couldn't possibly sum up all that you embody. So here's to more joy, more travel, yummy food, adventures, more peace, fun, and most of all more love.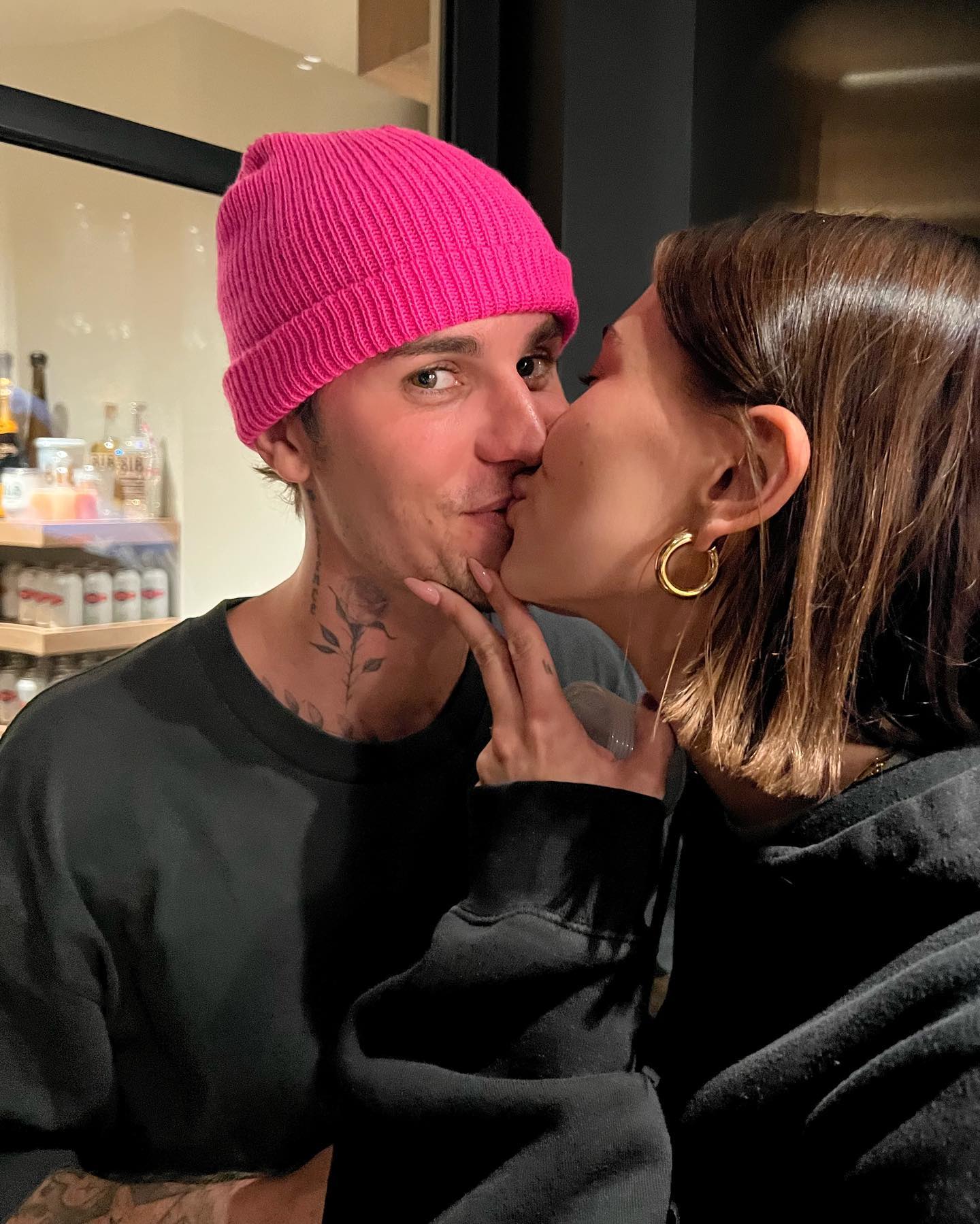 Instead of praise and love, Hailey's post received hundreds of thousands of negative comments, and she was trolled for criticizing Gomez.
You're trying so hard to show us you're in a happy marriage. We know the truth. Only time will tell,
one wrote.
We do not care about your divorce,
a second commented.
MARRIED BUT STILL FEELS INSECURE AND JEALOUS?
someone wrote.
Holding onto something that is forced and dead. Girl he never even wore his ring . This marriage is so forced and you know it. But you're still holding on to dear life to keep that last name. Fkn Sad!
a fourth said.
Selena Gomez officially becomes the first woman to reach 400 million followers on Instagram. pic.twitter.com/fxSlSHCpbs

— Pop Hive (@thepophive) March 17, 2023
Selena is now the third most followed person on Instagram, trailing only football legends Cristiano Ronaldo (562 million followers) and Lionel Messi (442 million followers).