Since Elon Musk took over Twitter, many famous people have said they are leaving the social media site.
Also, it doesn't look like only well-known people are leaving Twitter now that the Tesla CEO is in charge.
Since Musk took over recently, Google search data shows that the number of people looking for ways to leave the platform has gone up by 500%. Experts at the security company VPNOverview told Mail Online that the number of searches for "How to delete Twitter" went up by 500% from October 24 to October 31.
Google Trends shows that between October 26 and November 2, the number of searches for "boycott Twitter" went up by 4,800%.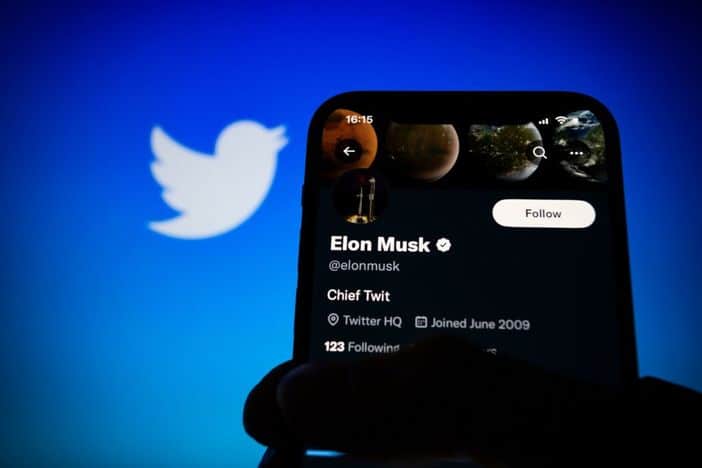 It's pretty easy to delete your Twitter account. Users only need to go to their privacy settings, click "account," and then click "deactivate."
Since he bought Twitter for $44 billion, Musk hasn't been afraid to make big changes to the company.
The founder of Space X is said to have fired several of the company's top executives. He has also gotten rid of Twitter's board and made himself the "sole director."
According to The Independent, a new SEC filing shows that Musk fired nine directors, including board chairman Bret Taylor and CEO Parag Agrawal, just days after he finished taking over the company.
Musk has also been dropping hints about what he has planned for the platform on his own Twitter account.
Recently, he said that the "blue tick" verification stamp on the platform would now cost $8 per month.
"Twitter's current lords [and] peasants system for who has or doesn't have a blue checkmark is bulls***. Power to the people! Blue for $8/month," he tweeted.
Twitter's current lords & peasants system for who has or doesn't have a blue checkmark is bullshit.

Power to the people! Blue for $8/month.

— Elon Musk (@elonmusk) November 1, 2022
Musk also hinted earlier this year that he might unblock people like former President Donald Trump. The billionaire said that if his bid to buy Twitter was successful, he would "unban" Trump's account permanently.
"Permanent bans should be extremely rare and really reserved for accounts that are bots, or scam, spam accounts… I do think it was not correct to ban Donald Trump," Musk said at the time, per CNBC.
Even so, Musk seemed to reassure users earlier this week that all "de-platformed" users would be checked out by a "content moderation council" before being brought back.
"Twitter will not allow anyone who was de-platformed for violating Twitter rules back on platform until we have a clear process for doing so, which will take at least a few more weeks," Musk wrote.
Twitter will not allow anyone who was de-platformed for violating Twitter rules back on platform until we have a clear process for doing so, which will take at least a few more weeks

— Elon Musk (@elonmusk) November 2, 2022
Twitter's content moderation council will include representatives with widely divergent views, which will certainly include the civil rights community and groups who face hate-fueled violence

— Elon Musk (@elonmusk) November 2, 2022
He added: "Twitter's content moderation council will include representatives with widely divergent views, which will certainly include the civil rights community and groups who face hate-fueled violence."