This weekend, horror enthusiasts and film-goers alike will witness the return of the notorious Jigsaw, the orchestrator of intricate and gruesome traps, with the much-awaited release of "Saw X". However, Jigsaw isn't returning alone; accompanying him is his equally iconic and eerie accomplice, Billy the Puppet, who's pivotal in laying down the elaborate, macabre games. The resurgence of these sinister characters also brings forth new memorabilia for fans, with a screen-accurate Billy the Puppet Deluxe Prop announced at Toy Fair 2023 by Trick or Treat Studios, allowing fans to get closer to the terrifying world of "Saw".
A Screen-Accurate Replica for the Ultimate Fan
Crafted meticulously by Mark Anthony, this 1:1 scale replica of Billy resonates with every detail from the films, dressed in his characteristic black tuxedo and red bow tie, bearing his unnerving clown face. This rendition of the ominous tricycle-riding figure is enhanced with various features such as posable arms and hands, a weighted torso enabling dynamic posing, plush legs, a moving mouth, and eyes that light up, bringing the spooky puppet to life. To elevate the fan experience, it also comes embedded with two iconic sound clips from the films, including "I want to play a game" and Billy's distinctive laugh, allowing enthusiasts to recreate the haunting atmosphere of the films.
Billy the Puppet: More Than Just a Mascot
Billy the Puppet is not merely a sinister accomplice; he's also the mascot of the franchise, a symbol of the terrifying adventures that unfold in each movie. With the release of Saw X, Lionsgate, leveraging contemporary horror marketing tactics, has spread the visage of Billy far and wide. From parodying AMC's Nicole Kidman ad—a move which humorously garnered a cease and desist letter—to reading Letterboxd reviews, and even featuring in a special collection of popcorn-themed merchandise at Cinemark, Billy is making waves, keeping fans and newcomers engaged and entertained.
Breaking New Ground with Saw X
"Saw X" has managed to cultivate immense anticipation, marking the return of John Kramer aka Jigsaw in a central role and situating the plot between the original "Saw" and "Saw II". This installation witnesses Jigsaw engaging in an elaborate revenge plan filled with his notorious traps after falling victim to a fraudulent cancer treatment. And of course, Billy is ever-present, partaking in every horrifying twist and turn.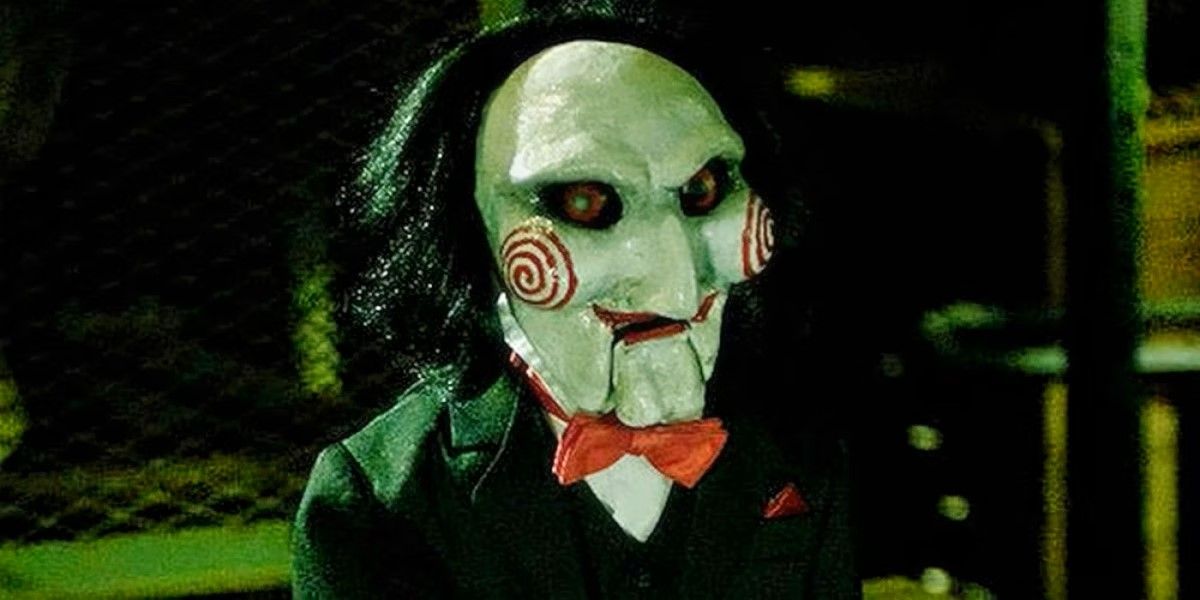 Notably, "Saw X" is also a groundbreaking entry in the franchise, being the first film to secure a certified fresh rating on Rotten Tomatoes, promising a refined cinematic experience for viewers. As the movie is set to potentially rake in a sea of revenue in its opening weekend, it seems Billy is indeed living his best, albeit gruesome, life.
Streaming and Purchase Details
For those eager to catch up on Jigsaw's sinister games before diving into the latest installment, the entire "Saw" franchise is available for streaming on Amazon Prime Video. Additionally, horror aficionados can now pre-order the highly detailed Billy the Puppet Deluxe Prop from Trick or Treat Studios for $499.99, with an estimated shipping date of January 31, 2024.
View this post on Instagram
The "Saw" franchise has returned with a bang, resuscitating its iconic characters and intertwining them with modern, innovative marketing strategies and high-quality memorabilia. "Saw X" isn't just a continuation; it's a rejuvenation of the series, offering both old and new fans a fresh and thrilling journey into the sadistic world of Jigsaw and his puppeteer, Billy, solidifying their status as enduring icons in horror cinema. Whether you are a long-time fan or a newcomer, the sinister allure of "Saw X" and its accompanying memorabilia are bound to draw you into the haunting, trap-riddled world of Jigsaw once more.