In an exhilarating display of horror and macabre, Saw X, the tenth entry in the iconic Saw franchise, slashes its way into theaters, marking a triumphant return for Tobin Bell's character, John Kramer, better known as Jigsaw. The highly anticipated installment not only brings back the ingenious mastermind behind the notorious traps but also reunites fans with the hauntingly memorable Billy the Puppet.
Unprecedented Marketing Thrills and Chills
Saw X's promotional journey has been a rollercoaster ride, mirroring its gore-filled thrill. In an inventive marketing stride, Billy is seen reading out fans' Letterboxd reviews for the original Saw movie, delivering a mix of humorous and cynical remarks. This two-minute snippet is a microcosm of the film's ingenious marketing strategies, laden with humor, cynicism, and a tad bit of threats, depicting the legacy of Saw's uniquely dark charm.
Even those showering praises aren't spared from Billy's sharp-witted jabs, creating an atmosphere of playful banter and anticipation. However, a spotlight is also thrown on less favorable reviews, one even humorously criticizing Saw's renowned twist endings, likening them to "famcams", a comment that, unsurprisingly, Billy didn't take well to.
Marketing Genius with a Killer Instinct
The marketing exploits don't stop there. Whether it's the bold AMC parody ad, earning Lionsgate a cease and desist letter, or the intriguing Jigsaw popcorn buckets, Saw X's promotional campaign has not skimped on creativity or expense. It's positioning itself up there with notable campaigns like those for Smile, Scream VI, and M3GAN. And it seems the relentless efforts are paying dividends, with X raking in $2 million in Thursday previews alone and achieving the honor of being the first in the series to score a fresh review on Rotten Tomatoes.
The Terrifying Tale Continues with Saw X
Saw X introduces us to Jigsaw in a lead role, unfolding a horrific narrative nestled between Saw and Saw II. Jigsaw, betrayed by a fake cancer treatment, is on a deadly, lesson-teaching revenge spree in Mexico, setting up some of the franchise's deadliest traps. The installment also witnesses the return of Jigsaw's apprentice, Amanda Young (Shawnee Smith), bringing a fresh wave of closure and thrilling suspense. It's a return to the franchise's grim, intense origins, steering clear from the overly complicated and convoluted narratives of its predecessors, reembracing the raw, brutal essence envisioned by creators James Wan and Leigh Whannell.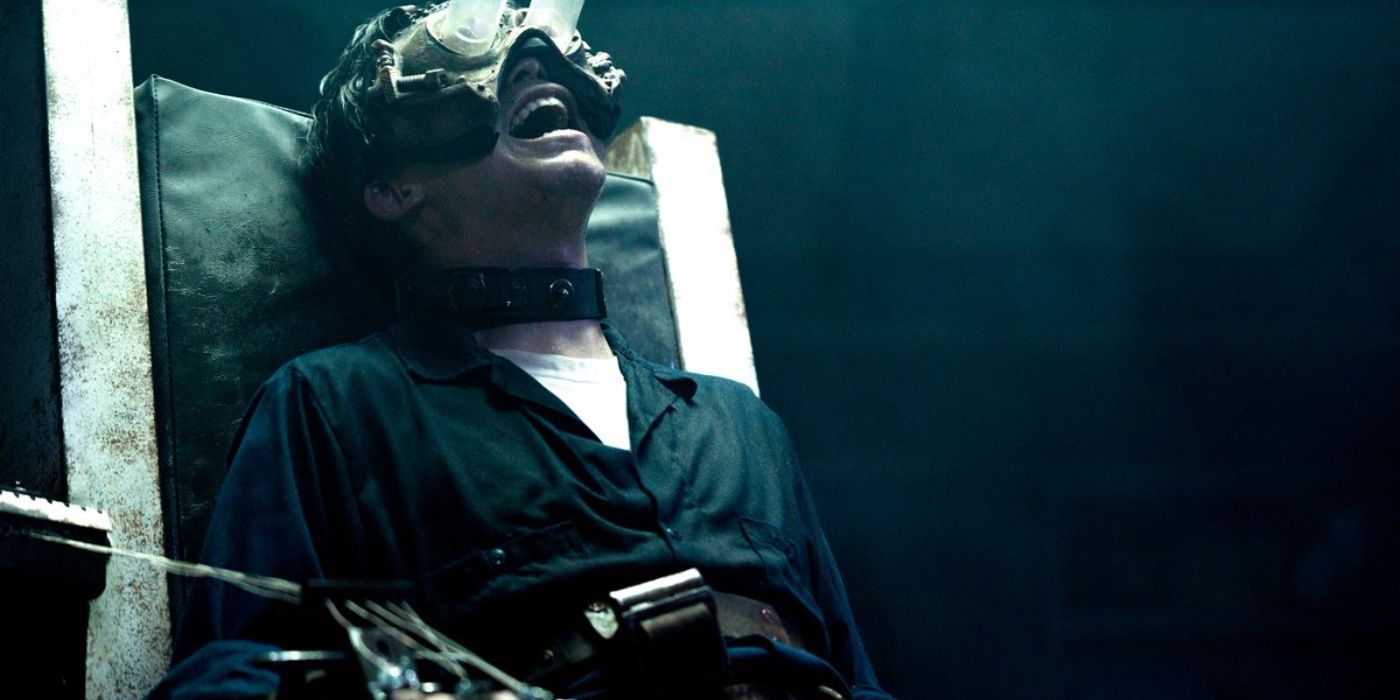 Horror Fanfare: Watch If You Dare!
For those daring enough to step into Jigsaw's twisted world again, Saw X promises a stellar cinematic experience, potentially dominating the box office this weekend. If you fancy a series recap before plunging into the latest pit of horror, the previous nine films are conveniently available on Amazon Prime Video. And for a tantalizing taste of what's to come, Billy's full Letterboxd review recital can be found below, adding the perfect dash of spine-tingling excitement and humor to your anticipation.
As #SawX opens in theaters this week, we invited Billy the Puppet to read your Letterboxd reviews 🪚@lionsgate @lionsgateUK @Saw pic.twitter.com/LwbCzPdluA

— Letterboxd (@letterboxd) September 29, 2023
Conclusion: A Symphony of Horrors and Laughs
Saw X, with its captivating blend of horror, humor, and promotional brilliance, is more than just another sequel; it's a rejuvenation of a horror legend. It not only pays homage to the franchise's roots but also paves the way for the future, marking a newfound synergy between old and new, between terror and laughter, between Jigsaw and his fans.