A non-binary performer has been cast in a role on "Saturday Night Live" for the first time ever.
Molly Kearney, an actor, and comedian who was most recently seen on "A League of Their Own" on Amazon Prime is one of the four new cast members that NBC announced would be joining the long-running series on September 15th.
They were born and raised in Cleveland, and in 2019 they made appearances in "The Mighty Ducks" on Disney+ and in the "Up Next" showcase on Comedy Central.
"MEATBRICK MOVED TO NEW YORK !!!!" Kearney wrote on Instagram while celebrating the news.
Newcomers Michael Longfellow, Marcello Hernandez, and Devon Walker are going to be working alongside Kearney.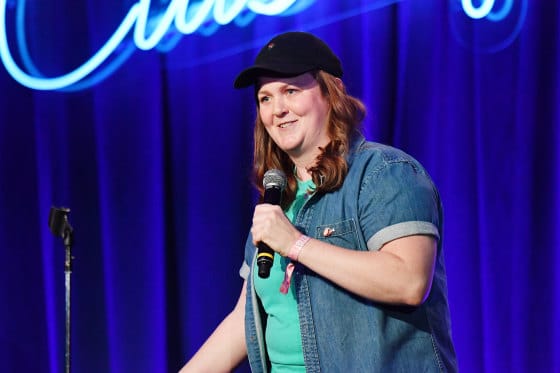 Longfellow has been seen in episodes of "Introducing…" on Netflix as well as "Bring the Funny" on NBC. Hernandez was selected as a Just for Laughs New Face of Comedy in 2022, and Walker, who participated in Comedy Central's "Up Next" showcase in 2017, has written for "Everything's Trash" on Freeform and "Big Mouth" on Netflix. Both of these comedic shows will air in the future.
Following a significant amount of cast turnover, new members have been added to the show.