Sandra Bullock's journey to Oscar-winning success in the critically acclaimed film 'The Blind Side' was a tale of unexpected twists and personal challenges. The iconic actress, known for her diverse roles, initially hesitated to take on the role that would later become one of her most memorable performances.
Sandra Bullock's reluctance and 'The Blind Side'
Sandra Bullock, celebrated for her versatility, rose to fame with her role in 'The Blind Side,' a 2009 feature based on a true story and a book of the same name. While the film garnered immense praise, Bullock's initial reaction was far from enthusiastic.
She turned down the opportunity several times due to the immense pressure of portraying Leigh Anne Tuoy, a character who would adopt a homeless teenager. The weight of the role seemed overwhelming, and doubts clouded Bullock's mind.
"I don't even remember saying yes to the movie," she confessed. "I kept turning it down, not because I didn't like it, but because I didn't know how to do it."
The thought of doing justice to the story's essence eluded her, making her apprehensive about stepping into the role.
But inspiration struck when Bullock delved into the book that served as the film's source material. The heartwarming tale of a family's compassion moved her deeply.
"Even though I didn't think I could make this movie, the inspiring part of it is that here's this family that does this and didn't do it because someone was writing an article or a book, or making a movie, but because that's where the instinct said, 'This is what we're going to do: we're going to give love and reach out a hand,'" Bullock reflected.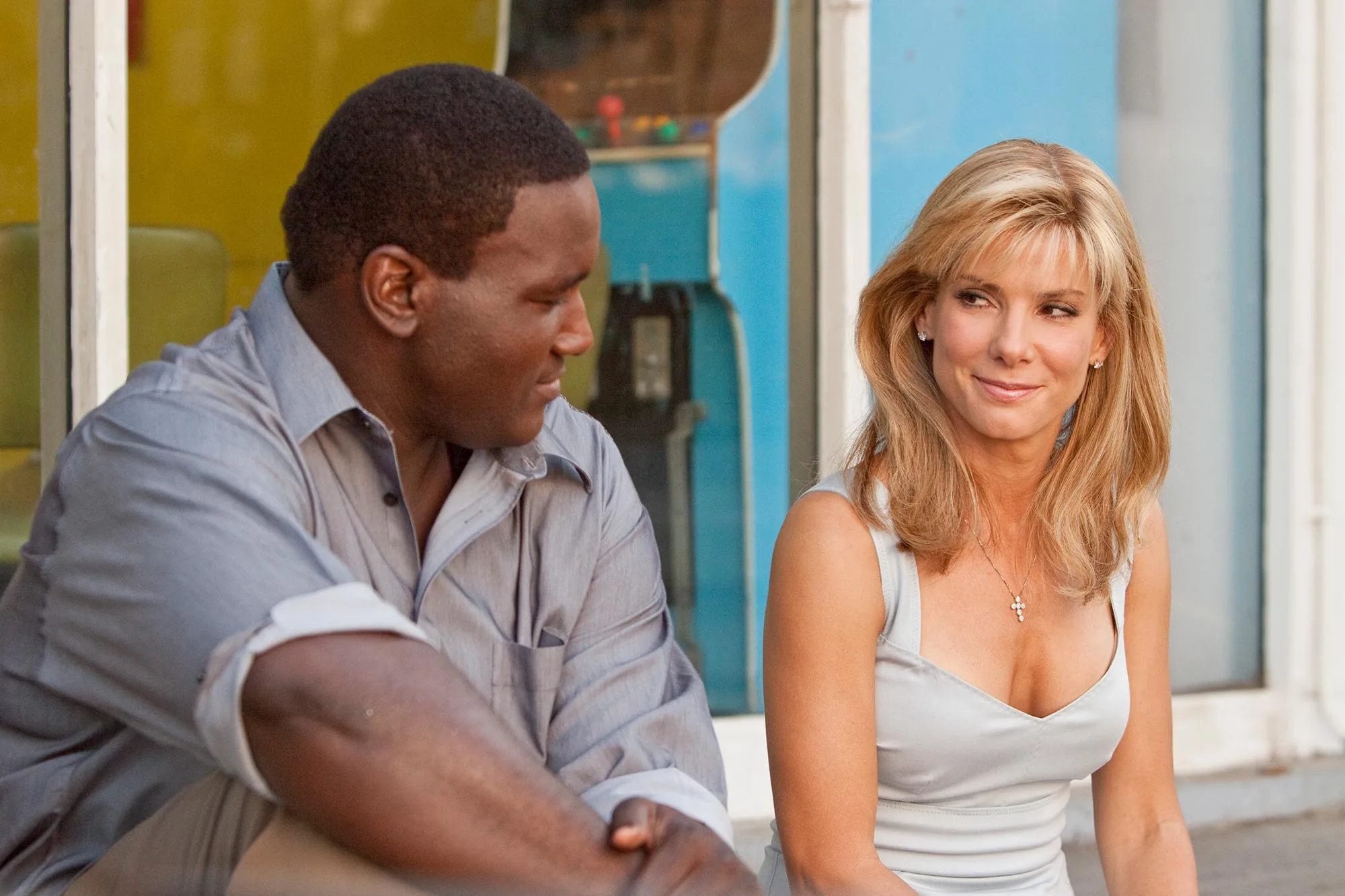 Battling Doubt on Set: Sandra Bullock's Trial and Triumph
Once Bullock overcame her initial reservations and agreed to the project, a new challenge emerged: the uncertainty of her own performance. Stepping onto the set of 'The Blind Side,' she felt a surge of nerves and questioned her decision. The first week of filming proved to be a trying experience, with Bullock describing it as "the worst I ever had." The second week brought no respite, compounding her uncertainty.
Even after filming concluded, Bullock remained unsure if her portrayal aligned with the film's expectations.
"I have no idea what I did. I don't know if it's right. I don't know if I gave what I needed to give," she admitted.
However, her commitment and dedication were unwavering, leaving her content in knowing she had given her all.
The culmination of her efforts came as a surprise to Bullock when she received an unexpected Oscar nomination for her performance.
"I know I work really hard. But just because I work really hard doesn't mean the elements come together," she expressed.
The victory was even sweeter as it defied her own expectations, emphasizing that recognition often demanded more than hard work alone. Winning the Best Actress award was a crowning achievement, a testament to her resilience in the face of doubt.
Sandra Bullock's journey through doubt to triumph in 'The Blind Side' not only added an Oscar to her accolades but also highlighted the power of perseverance and dedication in the face of uncertainty. Through reluctance and self-doubt, she emerged as a shining example of the magic that happens when commitment meets inspiration.
Via Cheetsheet