Rihanna made her comeback to live shows with an epic halftime performance at the Super Bowl LVII. More than that, she used this stage to announce her second pregnancy. While the comeback was much-awaited, people speculated that she raked in a massive pay. However, she did not get a single penny. Why is that? It's not because the performance lacked in any sense or because of a tiff between the artist and NFL but because of an ancient rule.
Rihanna won't be getting a single dime because NFL does not pay the artist. However, they cover the production cost and pay for the artist's travel. An NFL spokesperson explained the strict tradition back in 2016 saying, "We do not pay the artists. We cover expenses and production costs." Rihanna has a spectacular career. She has sold over 250 million records worldwide and is the second bestselling female music artist of all time.
Rihana won't get paid for Super Bowl LVII performance
So why does an artist as big as Rihanna needs to perform without pay? An insider claims, "There has been a lot of talk among people in the know, especially in the last week or two, that Rihanna is gearing up to announce a tour. It seems to be more than just hearsay at this point." Another source adds, "Even some members of Rihanna's team have been kept in the dark. It's all a big secret, from the details of her halftime show to what's next – if anything."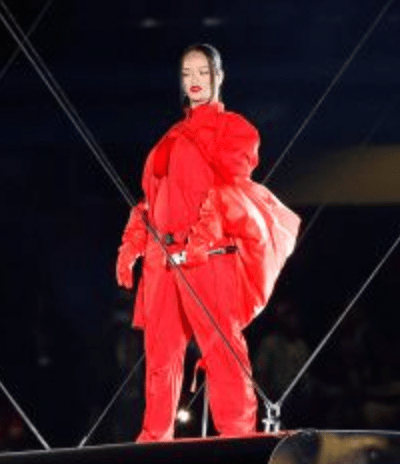 Moreover, Rihanna herself wanted to make a memorable comeback. She said, "To go on the biggest stage in seven years, there's something thrilling about the challenge of it all. It's important for the representation and it's important for my son to see that. That's a big part of why I want to do this show, representing for my country, representing for immigrants, representing for Black people. That's a big part of why I wanted to do it."
For an artist like Rihanna who is making a comeback after almost a decade, the Super Bowl stage is the perfect stage. The show can amount to insane publicity as over 100 million people tune into the show. To put it in perspective, Lady Gaga's sales after her 2018 show spiked 1000%. Let's just say Rihanna is planning to go on tour or release an album, she has collected enough limelight to hit the homerun. Moreover, artists like Beyonce and Bruce Springsteen were also not paid for their performances.