A restaurant has discontinued its plant-based menu items because it is "fed up with the arrogant, 'holier-than-thou'" vegans.
The Kitchen at London House's proprietors announced on Facebook that they had been the targets of "social media bullying" as a result of eliminating all vegan options from the menu.
On August 9, the eatery, which is situated in the English town of Ventnor on the Isle of Wight, posted a picture of its new menu on Facebook.
Short rib of beef, goat's cheese fig tart, and smoked mackerel pate were among the choices. However, some Facebook users immediately noticed that there were no vegan options.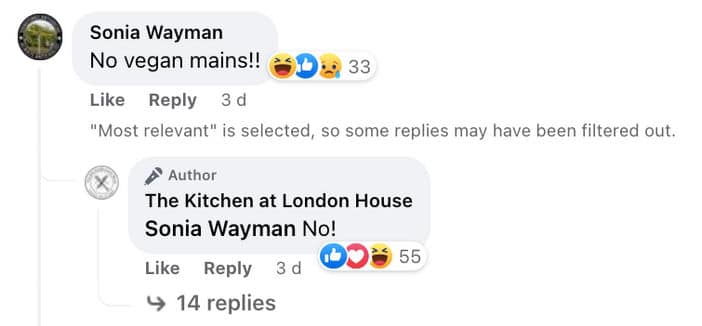 The restaurant's proprietors later published a post outlining their response to the criticism, saying: "Never thought we would have to post on our business page about social media bullying!"
The post continued: "On Monday we posted our evening menu for our new restaurant The London House Bistro. Within minutes several people commented about the fact that nothing on the menu was vegan. I apologised politely and professionally that sadly we do not cater for vegans."
The restaurant explained why plant-based options had been eliminated before stating that it would be willing to modify its menu for a food allergy.
"We have in the past catered for vegans," the owners explained in the post. "Everything from vegan cream teas, even had special vegan bacon made so they could enjoy BLT's amongst other things. We stopped. Why? Because we got fed up with the arrogant, 'holier-than-thou' attitude."
They add that although it is "unfair to tar everyone with the same brush", the decision has been brought on by "the militant minority which has subsequently [spoiled] it for the majority."
The post described the staff at the restaurant as "an extremely hard-working, passionate team of people", who "do not deserve this criticism or abuse."
"It is not a given that we should adapt our menu to suit your preference," the post added. "If you want vegan food, go to a vegan restaurant."
"You have chosen your lifestyle, it's not a medical condition that you've been forced to endure through no fault of your own," the restaurant continued. "Your choice does not fit with our style of cooking. We respect your choice, and expect that you respect ours."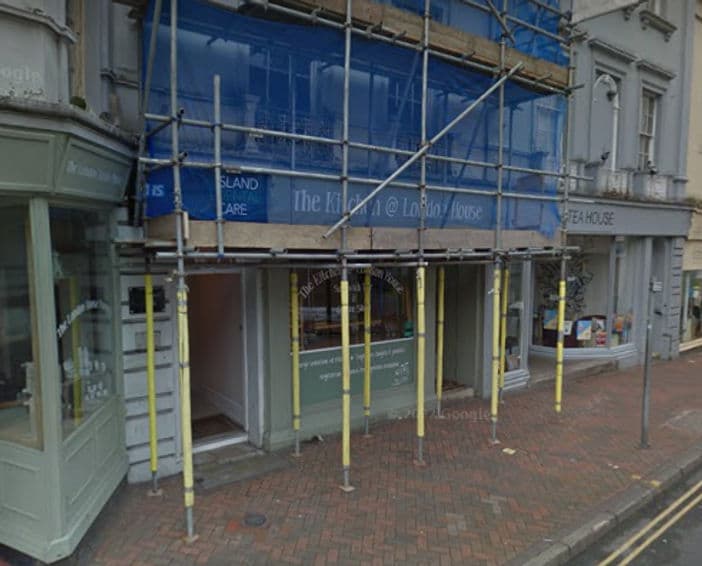 The post received mixed feedback, and the restaurant's choice was divided.
One social media user commented: "You've literally admitted that you *can* provide vegan options, but you've chosen to stop doing so out of spite. That feels pretty immature, and you're obviously going to get a negative response for it."
Another added: "Any decent inventive chef would relish the challenge of making good vegan food. Judging by your menu this clearly is not you. That isn't nasty, it is constructive. I suppose at least you accept your limitations and lack of imagination."
But a third argued: "We have not been to your bistro yet, but this makes us definitely want to give you a try. Totally agree with your policy – live and let live."