It is already a difficult experience to lose a loved one, but it is even more heartbreaking when you are deprived of the memories you shared with them. The devastating news for Prince Harry was that he would not be permitted to wear the initials of the Queen on the uniform he wore while serving in the military. Because he is not a working royal, it was already forbidden for him to wear the military uniform while attending the vigil that took place on September 17th. According to Coventry Telegraph, King Charles III disallowed him from wearing his initials on his uniform despite the fact that he was allowed to attend the vigil while still wearing his uniform.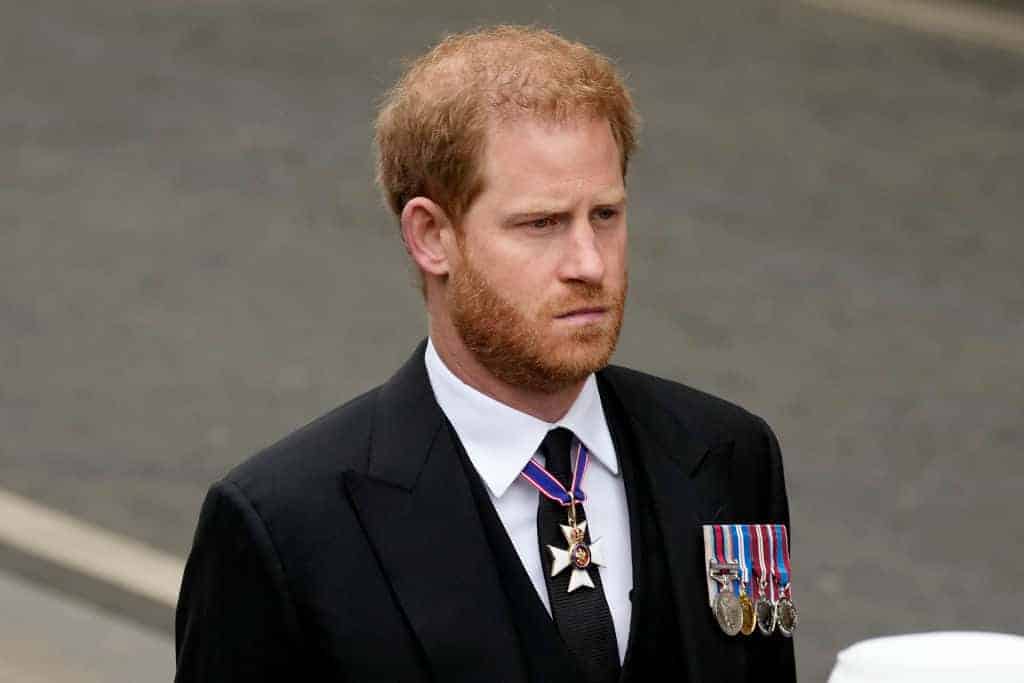 One of the prince's close confidants mentioned, "He is heartbroken. To remove his grandmother's initials feels very intentional." When Prince Harry wasn't allowed to wear the military uniform so that he wouldn't be 'humiliated,' this source claims that he was on the verge of donning the alternative suit that he had selected but ultimately decided against wearing. The fact that things between the two brothers have been "uncomfortable" and "difficult" despite the fact that "everybody is trying their best" was also mentioned by the source.
On Prince William's uniform, however, rather than on his own, one could find the initials that are customarily worn by those who are "in service" to the monarch. Prince Harry did make an appearance at the vigil dressed in his Blues and Royals uniform. He also wore the Golden, Diamond, and Platinum Jubilee medals, as well as Army Pilot Wings and the Afghanistan Operational Service Medal. The final medal he received is a recognition of the two years of service he gave to Afghanistan.
Harry's friends are saying he is heartbroken that 'ER' has been 'removed' from his uniform. It was never there. Here's a pic from the wedding. Journalists should do some research before falling for the victim narrative #HarryandMeghan #TheMarkles pic.twitter.com/yTCkmtelib

— Dominic Farrell (@DominicFarrell) September 18, 2022
Despite the fact that the brothers have been seen attending public events together, such as their stroll through Windsor Castle and the other activities, there is still a significant amount of conflict that needs to be resolved between the three siblings. Both sides of the aisle have been blamed for the fact that "no meaningful rapprochement" has taken place, despite the fact that tensions still exist. The friend also mentioned, "There have been some awkward moments this week. I definitely don't get the sense of any deeper meaningful rapprochement or a sense that this is it: things will be mended." The funeral of the Queen was held at Westminster Abbey in London on September 19, 2022. This was an event that may have provided an opportunity for the family to come back together at a time that was favorable for doing so.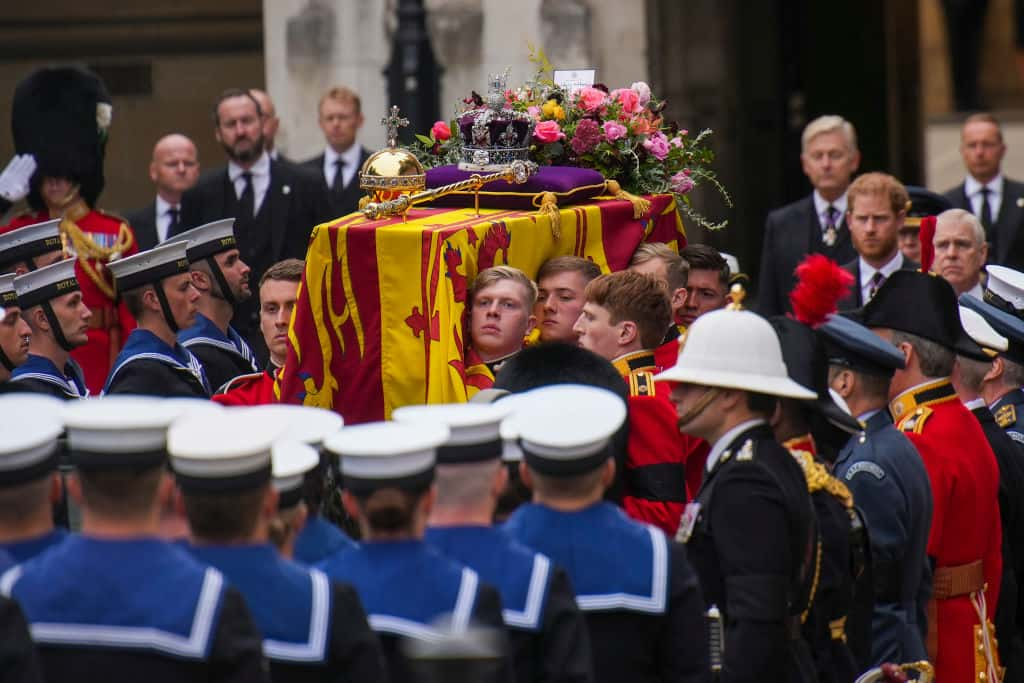 Following the death of the monarch, members of the royal family have begun to return to their homeland. And with a wonderful note written by Prince Harry, it is quite possible that the family may soften their hearts instead of excluding a core member of their family, as the situation has been brought to their attention in the note. The statement that was published on the Archewell website is an unmistakable olive branch extended by Prince Harry in his efforts to reconcile their differences. In the declaration, he writes as follows: "And as it comes to first meetings, we now honor my father in his new role as King Charles III."
Despite the fact that there were many reasons for the family to keep some distance from one another, such as the interviews and the forthcoming memoir, members of the royal family were still taken aback. However, the death of a close relative is often enough of a reason to bring back wayward children and grandchildren. In his writing, he discusses his grandmother, and he says, "In celebrating the life of my grandmother, Her Majesty The Queen—and in mourning her loss—we are all reminded of the guiding compass she was to so many in her commitment to service and duty."
Charles: Andrew can wear his uniform as a "mark of respect" to HMQ

Everyone: WTF! What about Harry?

Harry: Morning suit is fine. Focus on my granny.

Charles: Harry can wear his uniform w/ his granny's ER monogram removed.

Petty became cruel & pathetic.https://t.co/gRmgvl0HTE

— R.S. Locke / Royal Suitor (@royal_suitor) September 18, 2022
Even though she has done a lot of good for the country through her service (at the expense of others), she is still a grandmother and, more importantly, a member of her family. "Granny, while this final parting brings us great sadness, I am forever grateful for all of our first meetings—from my earliest childhood memories with you, to meeting you for the first time as my Commander-in-Chief, to the first moment you met my darling wife and hugged your beloved great-grandchildren," he expresses. "I cherish these times shared with you, and the many other special moments in between. You are already sorely missed, not just by us, but by the world over."
The people of the world witnessed the Queen carrying herself with the utmost grace and dignity. "She was globally admired and respected. Her unwavering grace and dignity remained true throughout her life and now her everlasting legacy," In addition to this, he made the decision to bring up his grandfather, as he explained it: "Let us echo the words she spoke after the passing of her husband, Prince Philip, words which can bring comfort to all of us now: 'Life, of course, consists of final partings as well as first meetings.'"
A pal said Harry was heartbroken and nearly decided to wear a suit insteadhttps://t.co/JyFpSsBgdT

— Mirror Royal (@MirrorRoyal) September 18, 2022
In the final part of the statement, he writes: "Thank you for your commitment to service. Thank you for your sound advice. Thank you for your infectious smile. We, too, smile knowing that you and grandpa are reunited now, and both together in peace."