In addition to the fact that he and his wife, Meghan Markle, made their royal departure in 2020, Prince Harry is best known for being the Duke of Sussex. King Charles III and the late Princess Diana's youngest son is Harry. William, his elder brother, is a prince.
On September 8, 2022, Queen Elizabeth II passed away, and many members of the royal family gathered to support one another. As a result, the royal line of succession underwent several new changes, and several members of the royal family received new titles.
Although Harry and Meghan are raising their two children, Archie and Lilibet, in California in the United States, they have lived a life apart from the family for a while now. The Duke and Duchess of Sussex decided to start a new life together in 2021 even though they had retired from their official roles as senior royals the year before.
That year's summer saw the birth of Lilibet, who was given both her deceased great-grandmother and Harry's deceased mother's names. Following their explosive interview with Oprah Winfrey in March 2021, the couple spent a few months keeping a low profile before Lilibet was born, which brought them back into the spotlight.
The Me You Can't See, Harry and Winfrey's television program, debuted in 2021 as well. Later, he secured a book deal of his own, and his official debut memoir is scheduled to be published in the fall of 2022. The Duke of Sussex has remained committed to eradicating stigmas associated with mental illness and offering tools to assist as many people as possible.
Harry also had another reason to rejoice on September 15, 2022: he turned 38!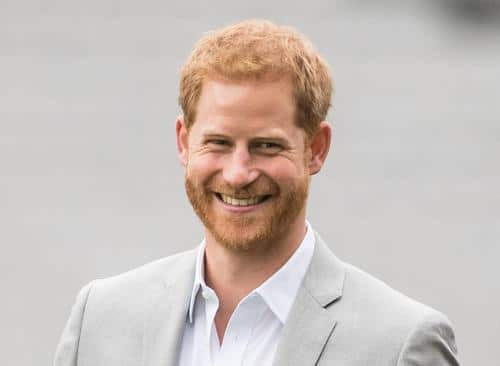 Harry and Meghan have avoided social media since they formally left the royal family and instead chose to make official announcements through their foundation, Archewell. Thus, Harry's 35th birthday was the last one that Meghan acknowledged in public. Markle posted a sweet collage of nine images of the prince from his life, along with a loving message to her husband, to the couple's former royal Instagram account. The message said:
"Your service to the causes you care so deeply for inspires me every day. You are the best husband and most amazing dad to our son. We love you ❤️Happiest birthday!"
The first picture in the collage showed the late Princess Diana holding Harry when he was a baby. The final image, meanwhile, caught the attention of many ardent royal fans because it showed a never-before-seen image of Archie being held by his mother during his christening.
It was expected that Harry would receive birthday wishes from his family, including his brother Prince William and Kate Middleton, his father King Charles III and Camilla, Queen consort, and his grandmother Queen Elizabeth II, despite the fact that the couple is no longer actively using their royal account.
Harry and Meghan have stayed busy since leaving the royal family, despite maintaining a largely low profile. Harry is firmly focused on his eagerly awaited memoir. The book is anticipated to be published in late 2022 and was written by Pulitzer Prize-winning ghostwriter J. R. Moehringer.