Even though the royal family is frequently covered in the media, some members undoubtedly garner more attention than others. Naturally, Queen Elizabeth II and other senior family members like her son King Charles III, his sons Prince William and Prince Harry, and their wives Kate Middleton and Meghan Markle were frequently mentioned in articles. Tragically, Queen Elizabeth II passed away at Balmoral Castle on September 8, 2022.
Prince Edward, the youngest of Elizabeth's children with the late Prince Philip, is probably the least written about in comparison to the late queen's other children, such as Princess Anne and Prince Andrew. Edward was third in line for the throne when he was born, but since his siblings had children of their own and even grandchildren, he is now 14th.
The 58-year-old Earl of Wessex has long avoided public attention in an effort to maintain his anonymity. Because of this, less is known about Edward's life, but we do know that before he rose to become a senior working member of the royal family, he worked as a TV and theatre producer.
Edward also leads a very quiet personal life. The only child of the queen and Prince Philip who hasn't divorced is Edward, who has been married to Sophie Rhys-Jones, now Sophie, Countess of Wessex, for more than 20 years. James, Viscount Severn, and Lady Louise Windsor are the couple's two children.
Even though they frequently attend royal family events, the family is skilled at blending in. Let's examine the lives of Prince Edward and his family in more detail.
The Youngest Son of the Queen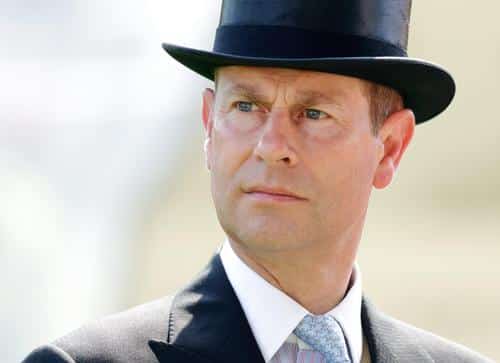 On March 10, 1964, Queen Elizabeth II and Prince Philip welcomed a son, Prince Edward. He was the queen's youngest child and was born after his two older brothers in the line of succession, but he is currently in position number 14. Philip attended the birth of Edward, the first of the queen's children, for the first time.
After completing his education, Edward took a year off and worked as a tutor and junior master at the Whanganui Collegiate School in Whanganui, New Zealand. Edward returned to the UK and graduated with a history bachelor's degree in 1986 from Jesus College in Cambridge.
According to The Guardian, Edward enlisted in the royal marines after finishing his studies but later left to pursue a career in the arts. Prior to founding his own business, Ardent Productions, which specialized in TV documentaries, he began his career as a production assistant for theatrical companies. Despite his success in production, he has recently shifted to taking on more royal responsibilities.
On his wedding day, Edward was given the title Earl of Wessex, and on March 10, 2018, Queen Elizabeth II presented him with the title Earl of Forfar.
After Philip's age made him unable to perform some of his father's responsibilities, Edward started to take over in 2017. A notable change is that Edward now oversees the Commonwealth Games Federation. According to Royal Central, he also assumed his father's position and is currently in charge of the Duke of Edinburgh Award, which Prince Philip established in 1956. Prince Edward has traveled to numerous locations around the world in a variety of capacities to oversee projects since taking over from his father. He has visited many locations, including Baltimore, Israel, and South Africa.