We all believe that "old is gold". And sometimes when we find some old photos they surely take us down the memory lane. Our past always makes us remind of the glorious moments. And in a similar way, Mario Unger, a photographer has spent his 1000s of hours restoring the 'unrestorable' pictures.
We were quite astonished when we came to know that this photographer has done the impossible. Mario Unger is a photographer, photoshop artist, and musician from Austria who is currently fascinated with bringing old and damaged photos back to glorious, colorful life. The photographer believes in bringing the feel of ancient times in a way that is more recognizable and relatable.
You won't believe that these photos are about 100 years old. But, if you look at the ones recreated by the photographer you'll surely feel that connection with the history. And we should surely have a look into the past. So, scroll down and dive into history.
#1 The Unknown Woman, Ca 1880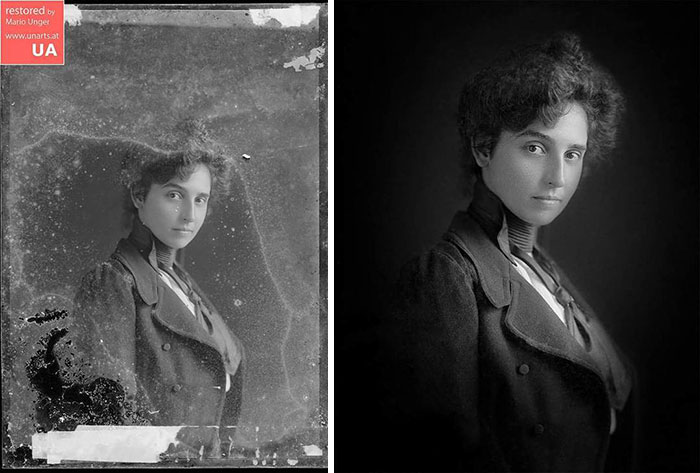 #2 Photographer recreates the photo of Texas Couple, Ca 1900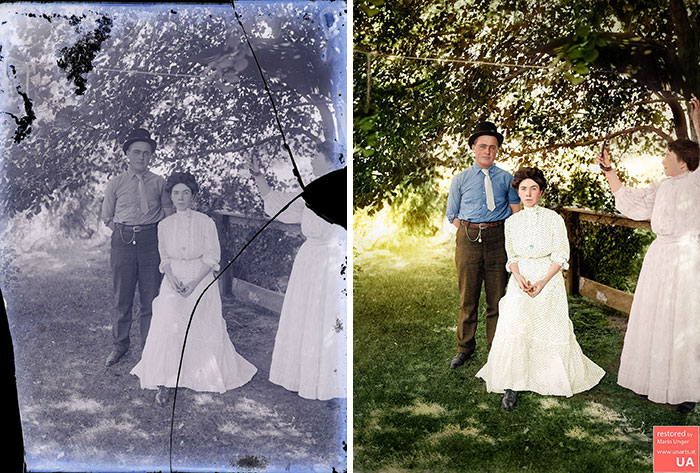 #3 An Old Man, Photo by C.m.bell, Ca 1890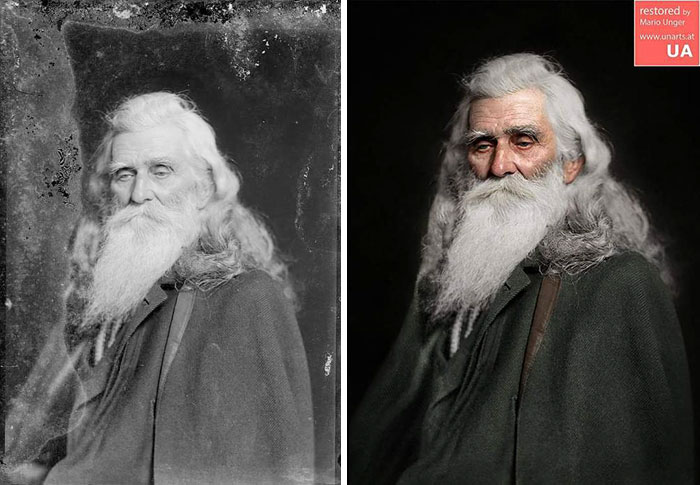 #4 This might have been the most difficult restoration for the photographer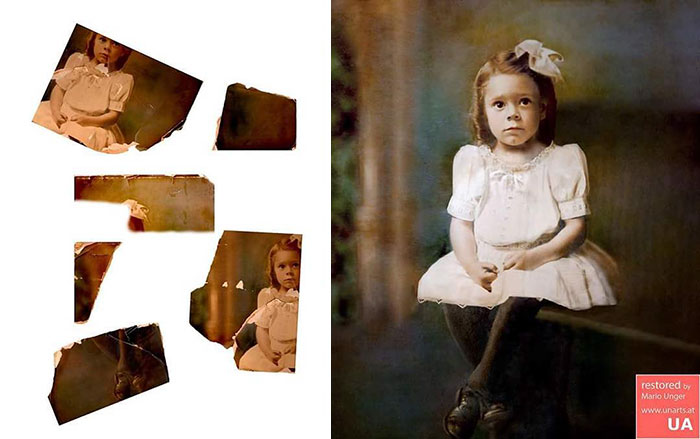 #5 Westover Landing, Virginia. Officers Of 3rd And 4th Pennsylvania Cavalry Illustrating The Hardships Of War. 1862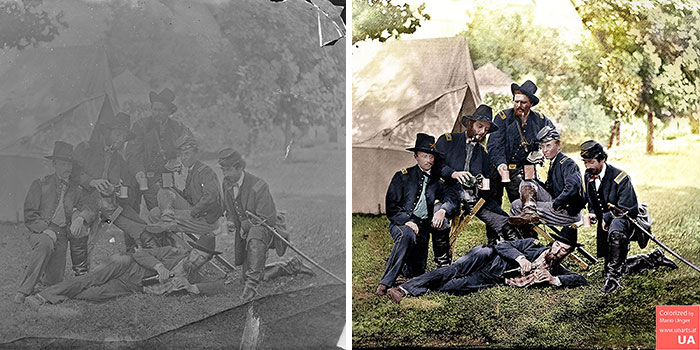 #6 Mrs. Abraham Lincoln, 1855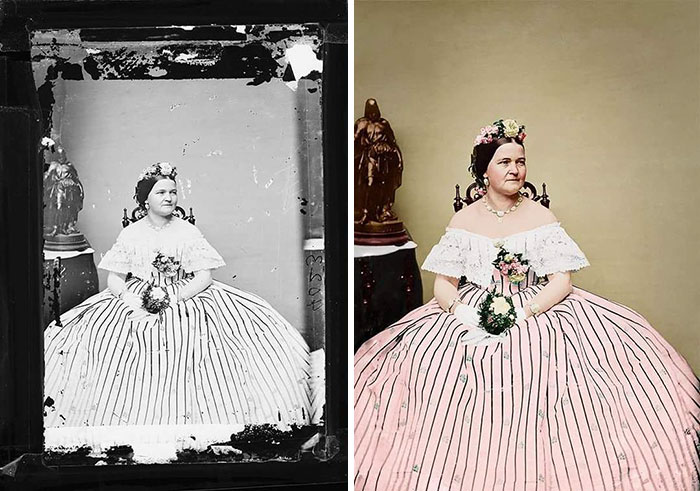 #7 K.c.holt, Photographer: C.m.bell, 1890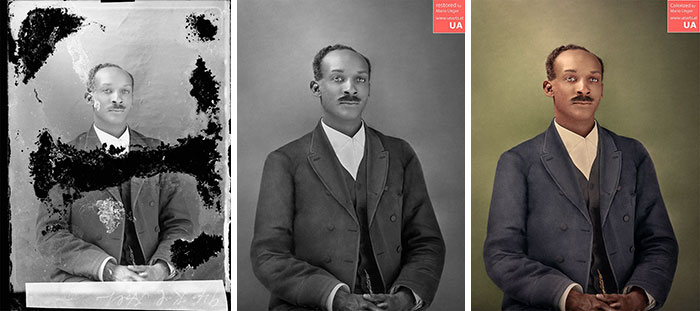 #8 Restoring young girl's photo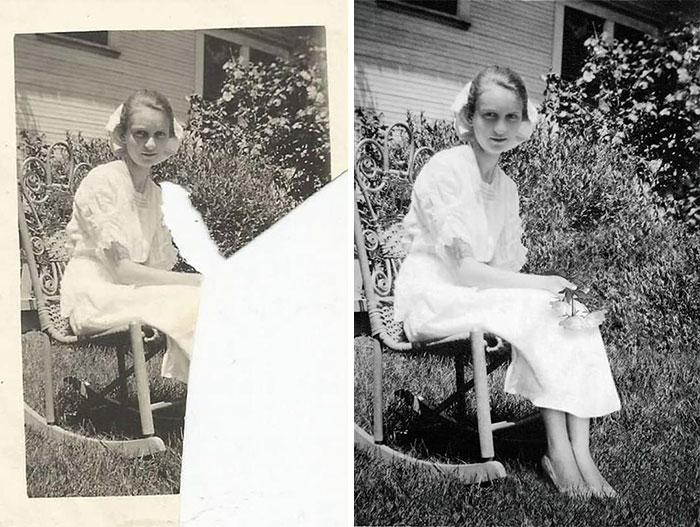 #9 The Photographer's daughter, 1870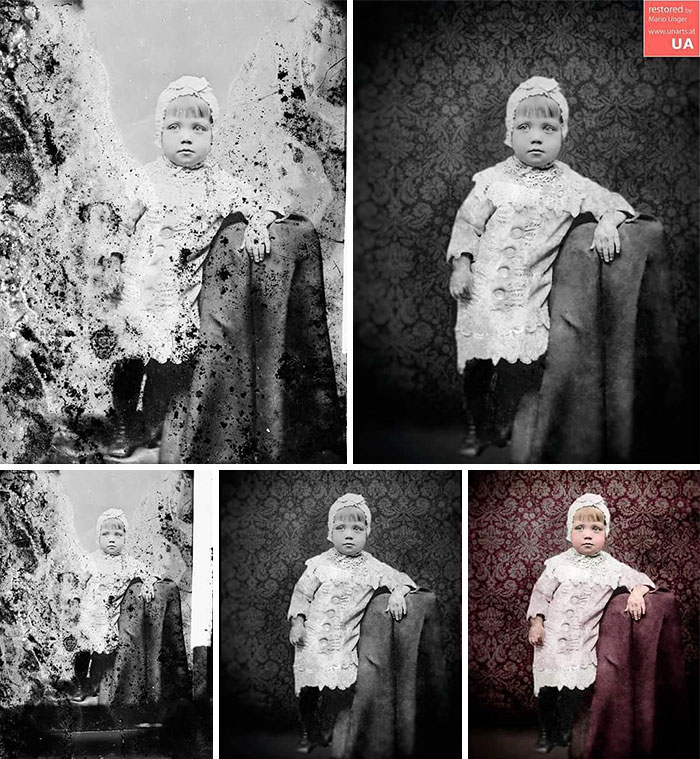 #10 Antietam, Md. President Lincoln And Gen. George B. Mcclellan In The General's Tent 3. Okt. 1863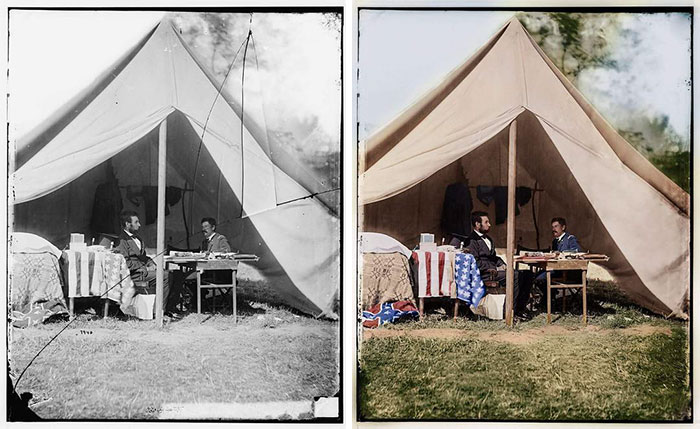 #11 Arthur Morgan Chase, Ca 1916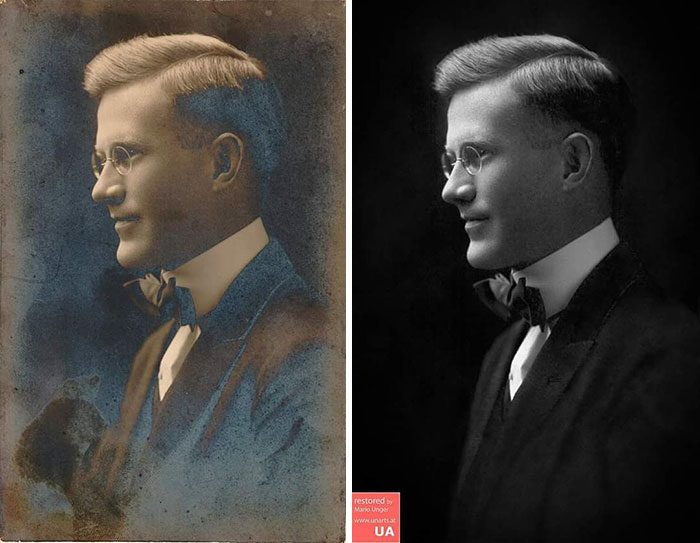 #12 Joseph Dore, Ca 1862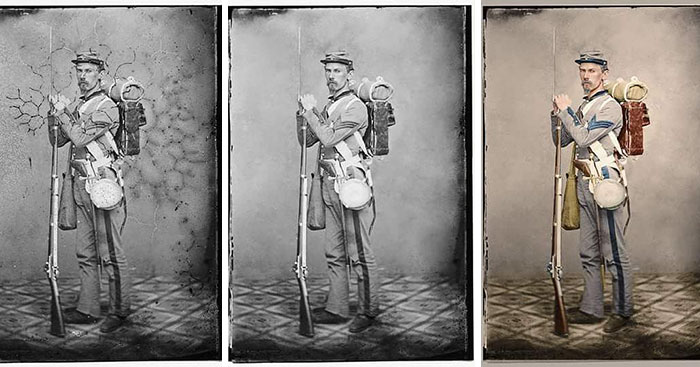 #13 The photographer restored this vintage photo so beautifully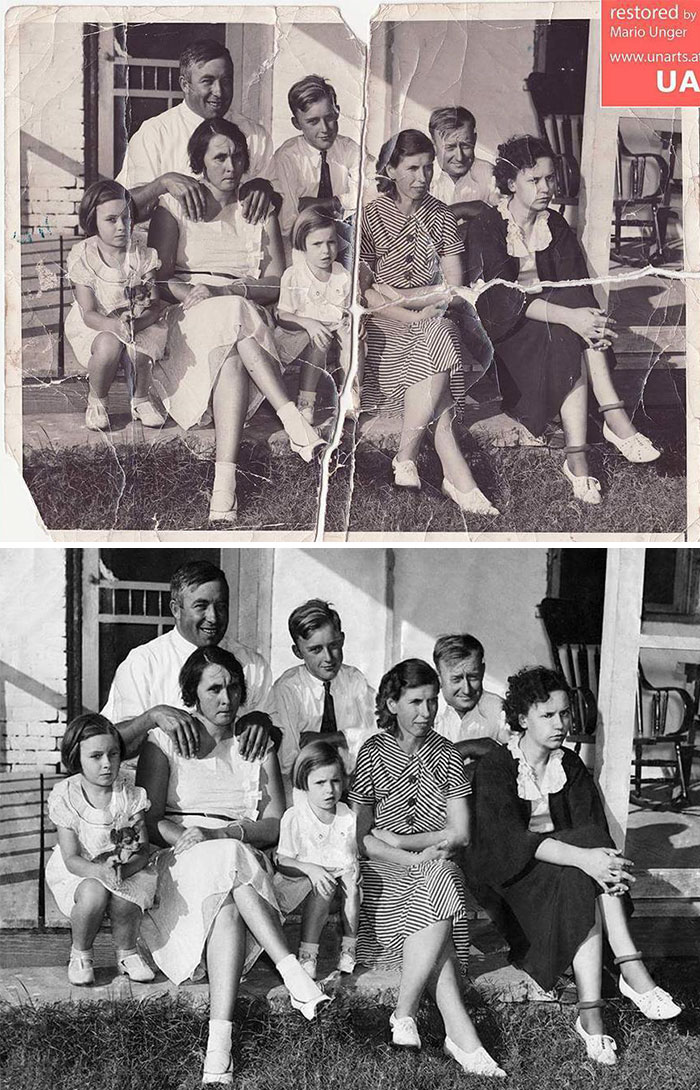 #14 Joining the bits of the heavily damaged photo, Ca 1960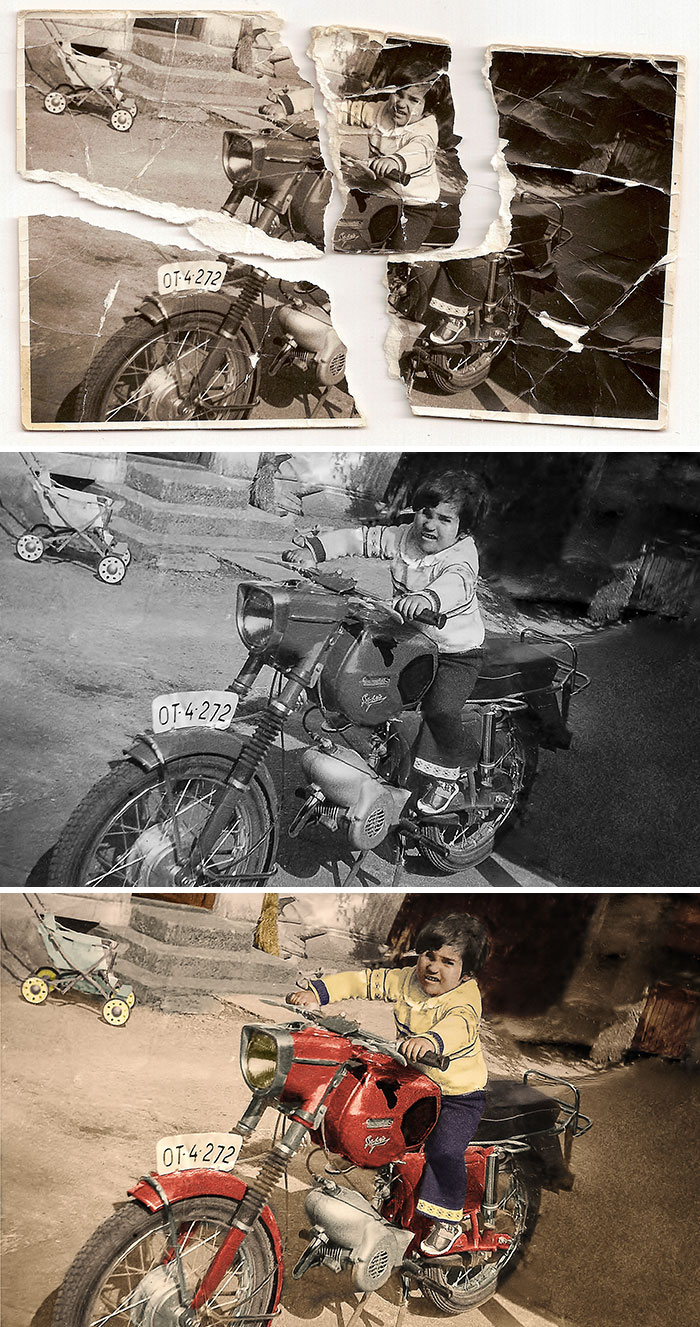 #15 Vintage Photo Restoration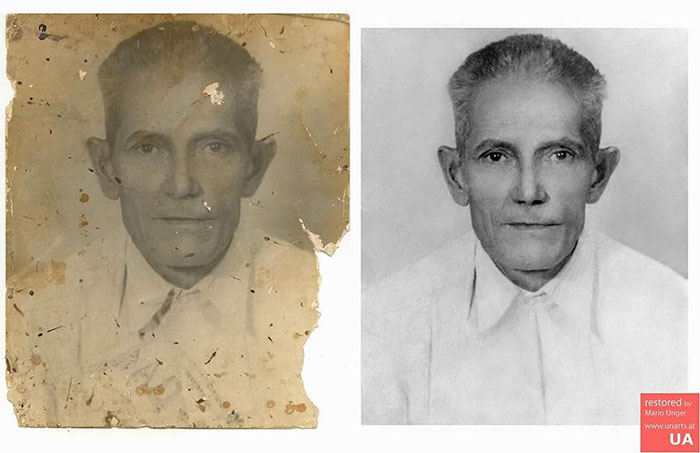 #16 The 17th President Of The United States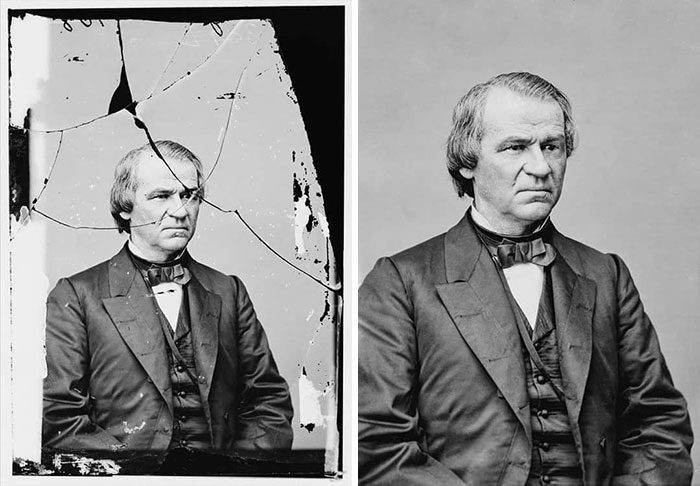 We know that these photos have left you intrigued. And Mario's impressive works have surely hit us hard. If you also have any mesmerizing photos, do share about them with us in the comments section below.