It has been confirmed that "The Phantom of the Opera," which holds the record for the longest-running show in the history of Broadway, will be closing after a run of 35 years.
The legendary show will hold a celebration for its 35th anniversary in the month of January, and then it will give its final performance on February 18 at the Majestic Theatre on Broadway, according to a representative for the show.
"Phantom" was the brainchild of three legendary figures in the world of musical theatre: composer Andrew Lloyd Webber, director Hal Prince, and producer Cameron Mackintosh. The musical had its world premiere on London's West End in October 1986, and it opened on Broadway on January 26, 1988.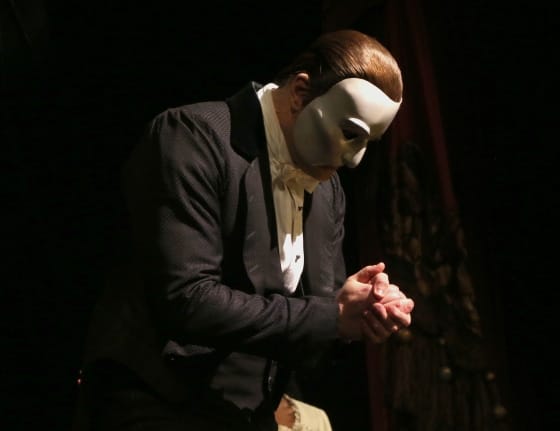 The New York Times reported on Friday that the COVID pandemic was a contributing factor in the decline in audience attendance, which ultimately led to the show's cancellation. Despite the fact that its presence on Broadway has given the impression for decades that it will remain there indefinitely, the show's cancellation was ultimately brought about by the most modern of annoyances.
The plot of the movie "Phantom," which was adapted from Gaston Leroux's 1910 French novel of the same name, tells the story of a mysterious opera lover who wears a mask and haunts the Paris Opera House. He also becomes obsessed with a young and beautiful soprano.
"Phantom," which had been a longtime favorite among tourists, made a strong comeback after Broadway reopened in September 2015 after being closed for a lengthy period of time due to the pandemic.
According to a report from the New York Times, however, ticket sales have since decreased, and the show, which boasts a large cast, a large orchestra, and a spectacular set (including a chandelier that crashes on the stage each night), hasn't sold well enough to offset the high weekly operating costs it incurs.
The musical "Phantom," which has been performed in 183 cities across the world, is still going strong in other regions of the world, despite the fact that it will soon no longer be performed on Broadway.
The London production, which was halted during the worst of the pandemic in the year 2020, has been revived with a reduced-sized orchestra and other modifications to help bring down the production's overall cost.
The premiere of a brand-new production took place in Australia just a few days ago, and the first production to be performed in Mandarin will debut in China in 2019.