After we were given a treat and given the chance to relive the 9 seasons of "The Office", no evening was gloomy, like, ever. Fans rolled up their sleeves, just as they do time and again, and did what they know best, finding the most subtle little details, the pure golden gems of wit, and Easter eggs. Trust me, there are tons of them.
We have an impressive collection of findings to feast on thanks to the sleuths of The Officionados and Reddit. Some of the things you probably haven't noticed are, for example, Jim and Pam finally removing the permanently stuck painting on the wall of the house they bought.
Psst! After you finish this one, be sure to check out our previous post with more "The Office" details hiding in plain sight!"
1.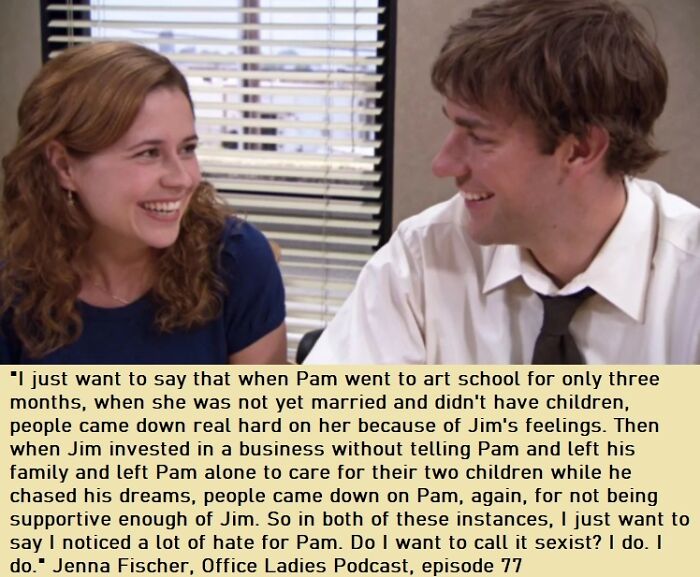 2. Michael opens the door to let the cameraman out of the car.
3.

The Office's popularity has grown since it last aired. It was relevant to viewers of every generation, from baby boomers to Gen Z. The 20-year-old is a huge fan of the show and has watched it 14 times on her phone.
"Every time I watch it, I understand something new, because I started at [age] 12. And I honestly, if you asked my parents, most of the things that — this makes me sound so stupid — but the most of the things that I know are because of 'The Office,'" she told in an interview with Variety. Billie also called the sitcom her "safe space," as she says, "it takes me away from the reality of my life." And this is something most fans of The Office can relate to easily.
4. There is a flag with 15 stars in the office. The original 13 Colonies plus Vermont and Kentucky used the 15 stars flag from May 1, 1795, to April 12, 1818. The establishment of Schrute farms was in 1812.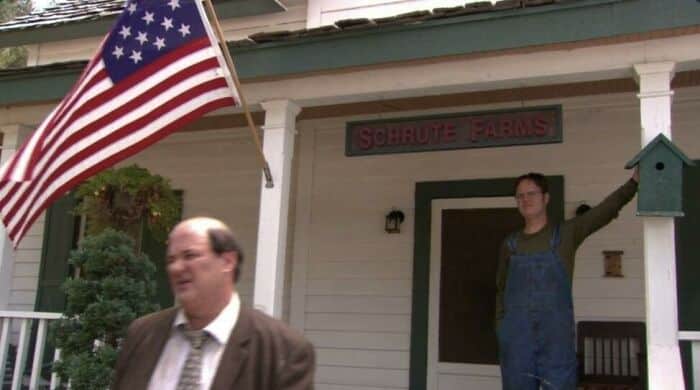 5. There are little reminders that Michael loves his employees.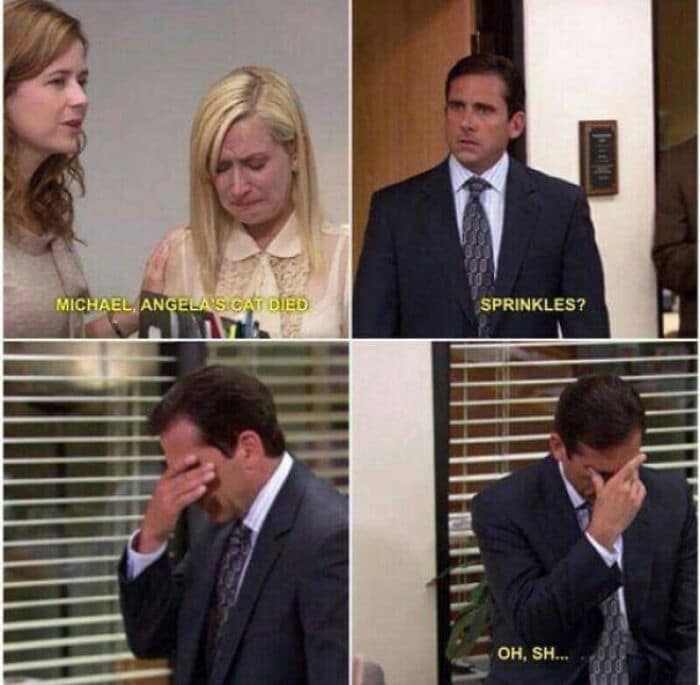 6. In the sixth season, Dwight starts growing a vegetable. Haven't noticed that before.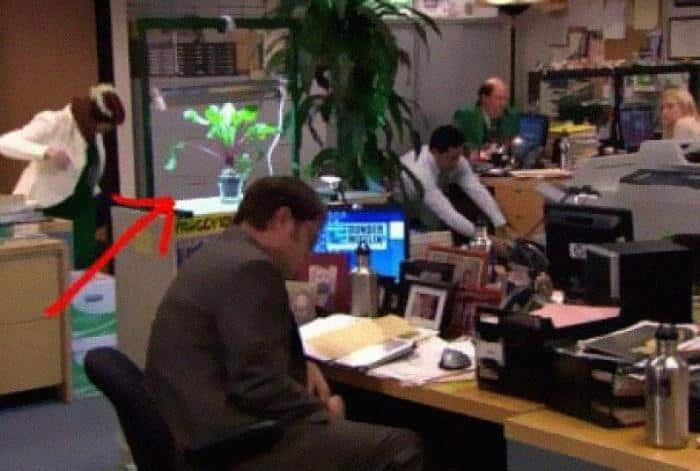 It is hard to imagine The Office facing doom on its first season on NBC back in 2005. Nobody could imagine that there would be more. Michael Schur was a writer on that first season who would go on to create some very successful TV shows of his own. He revealed: "There was a moment when we were shooting the last episode, where the cast was sort of huddled outside, and everyone was a little bit glum because it was our last week of shooting. Even though the show wouldn't air for months, everyone kind of felt like, there's no way this ever works."
7. Gabe is so tall that he has two skeletons in his costume.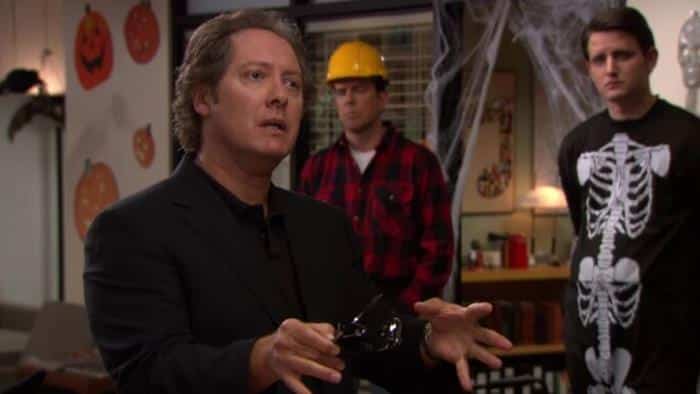 8. Didn't come across this before.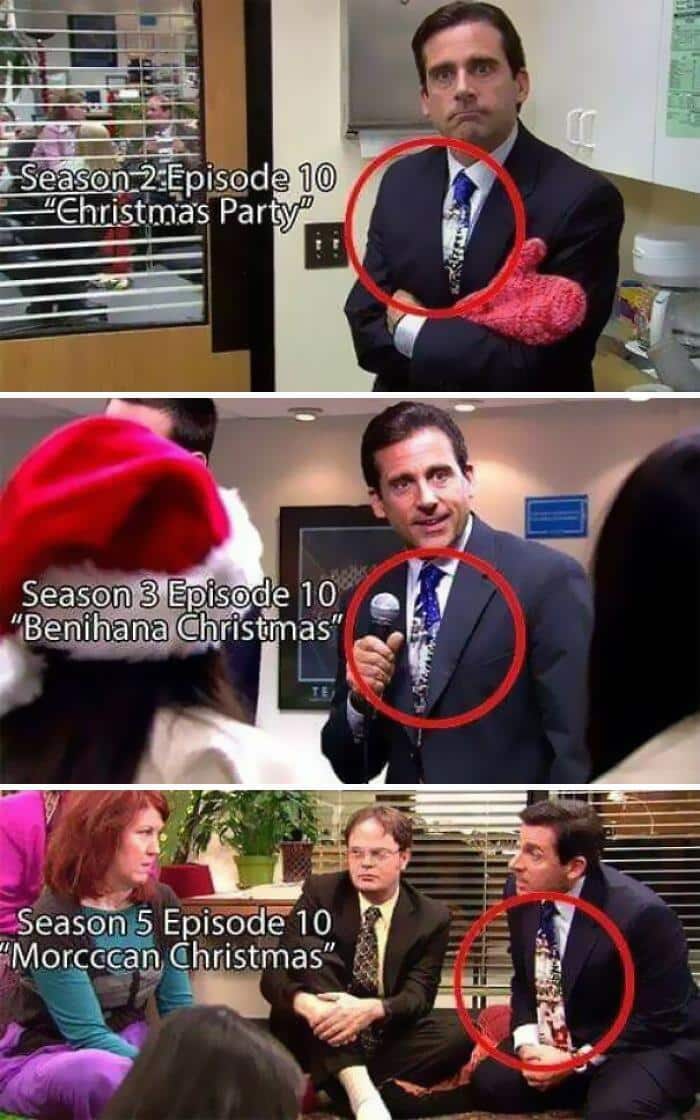 9. One of the excuses Jan used to keep Dwight away was that there weren't enough wine glasses. Jan has so many wine glasses that she serves water too.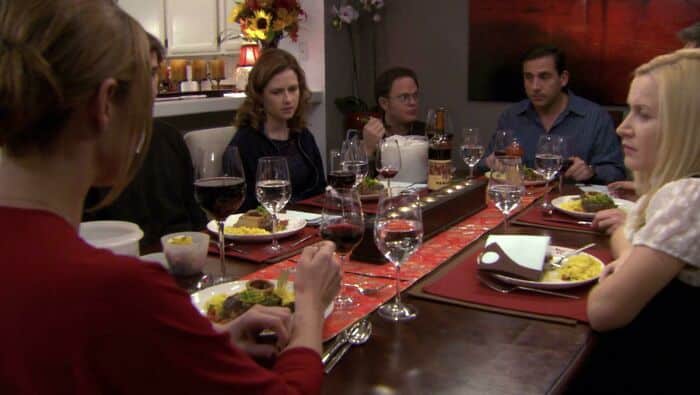 What happened next was unprecedented. NBC renewed The Office because of the track record of creator Greg Daniels and the fact that Steve Carell was going to become a full-on film star.
10. The Office Season 3 is about a man who wants to get a chair for himself. He has the chair.
11. There is a painting at the garage sale from when Jim bought Pam's house. They finally got it off the wall.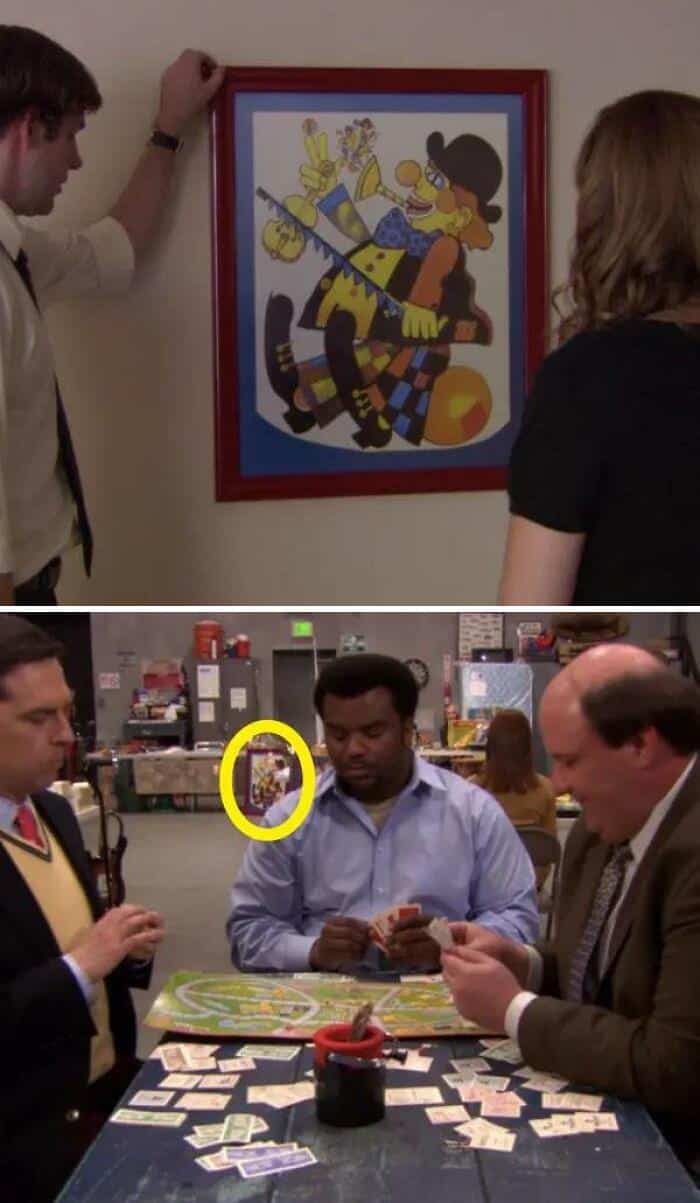 12. The Dunder Mifflin Strangler was in The Office.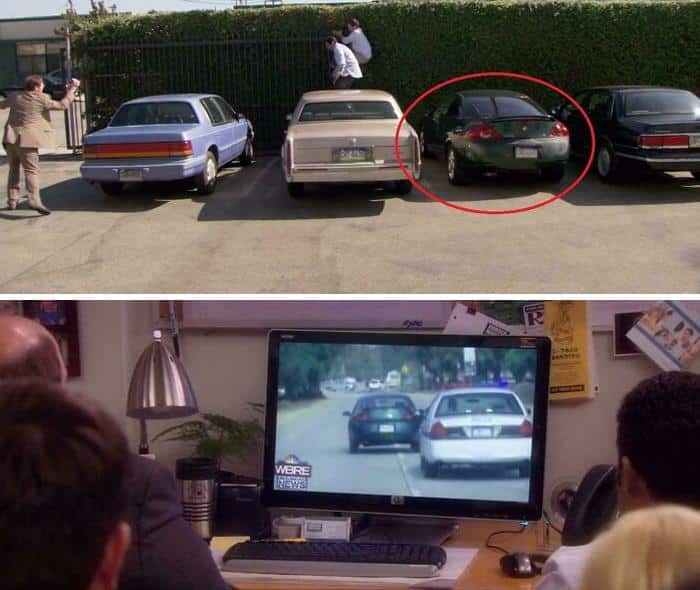 Emily VanDerWerff explains the enduring popularity of The Office in a piece for Variety: "a little gray and drab, a little like being devoured whole by a week of Mondays. It takes place in a world where you wear a tie to work, drive every day to a dull office park, where the closest thing to the excitement is playing a prank on a coworker."
13. The water in the office is green on St. Patrick's Day.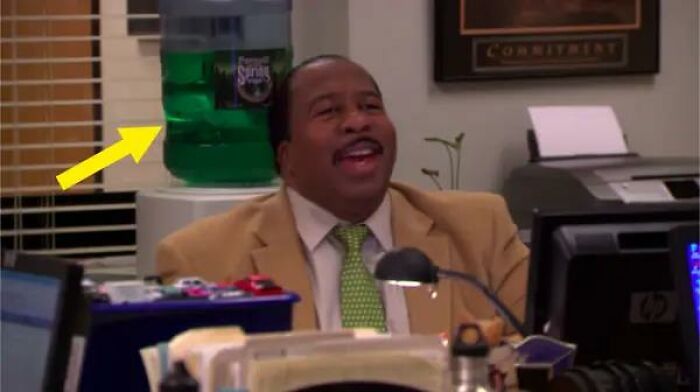 14. In "The Office" Andy is portrayed as a Cornell Grad with a Hatred of Rival School. This was done to make fun of Cornell by writer/actress Mindy Kaling.

15. Bob Vance always introduces himself as Bv of Vance Refrigeration in order to get free advertising for his company once the documentary airs.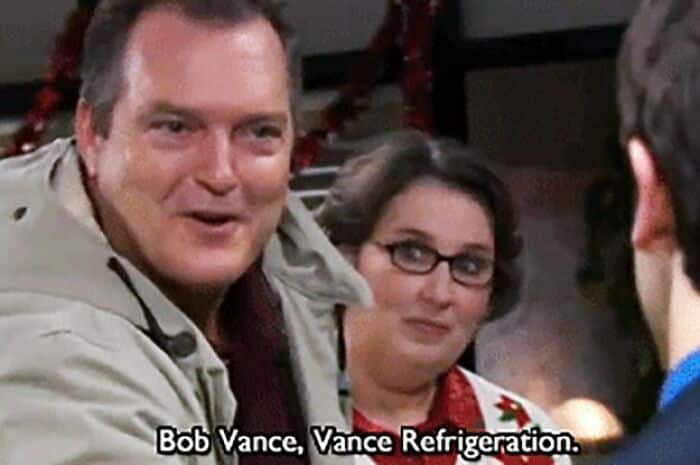 In contrast to today, where people are constantly pressured to find a perfect job that will fulfill their dreams and values, The Office feels like everything but that. "This contrast makes The Office feel like it takes place in a weirdly bygone era, where our lives are not our jobs and our jobs are not our passion. The series even takes place in Scranton, Pennsylvania, a small city in the middle of the country, exactly the sort of place hollowed out by recession and corporate restructuring in the 21st century," VanDerWerff writes.
16. Pam used the teapot Jim gave her for Christmas.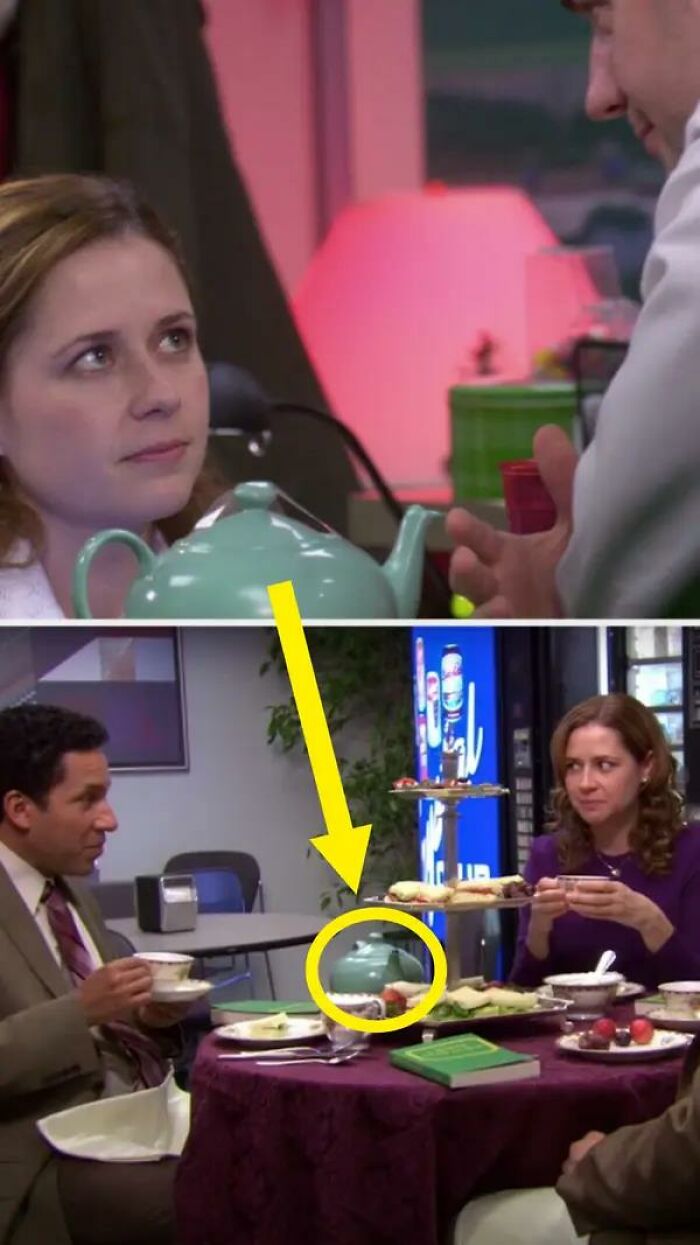 17. When they get married later, Dwight tells us a very Ominous Schrute Wedding Tradition.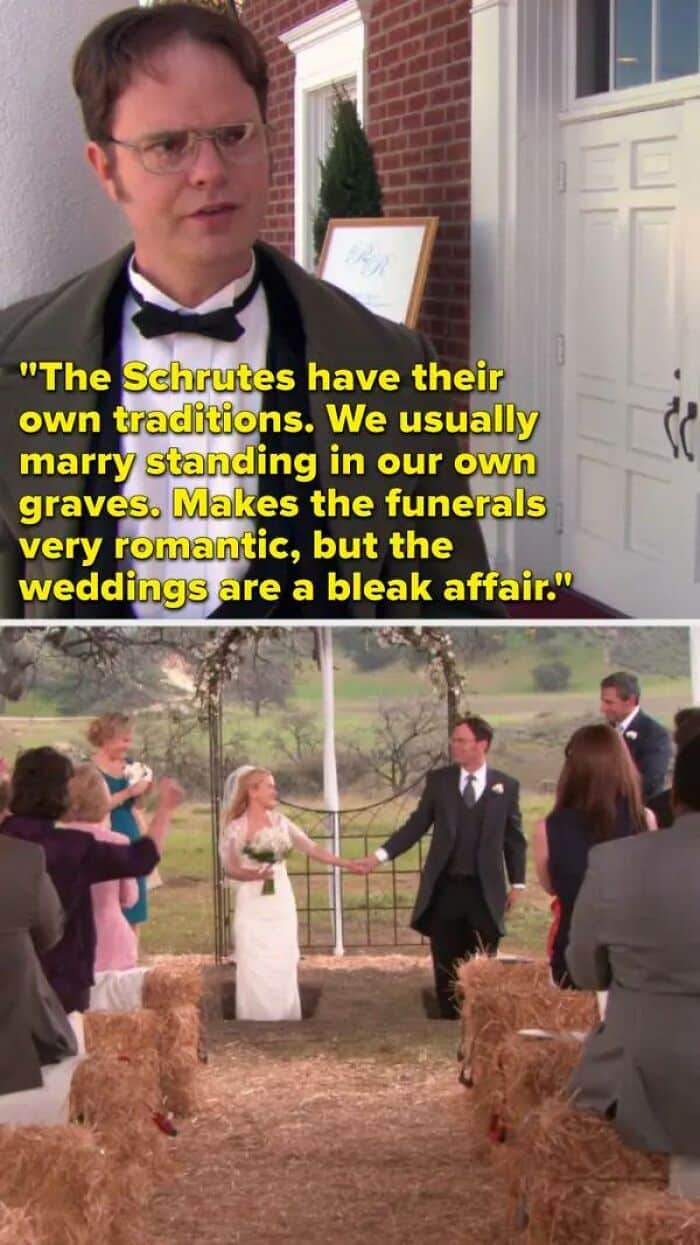 18. Some people in the office change their computer background to underwater.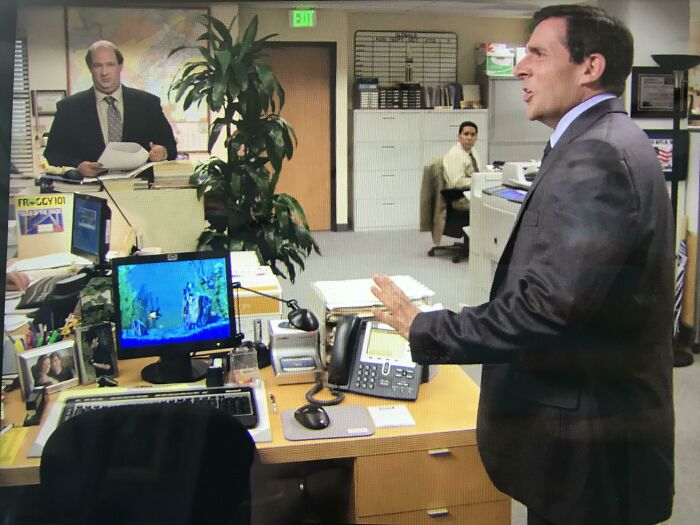 19. Anyone See Karen's Name?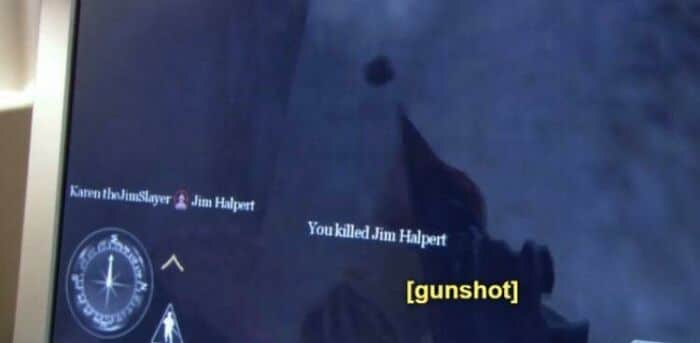 20. Finest of details.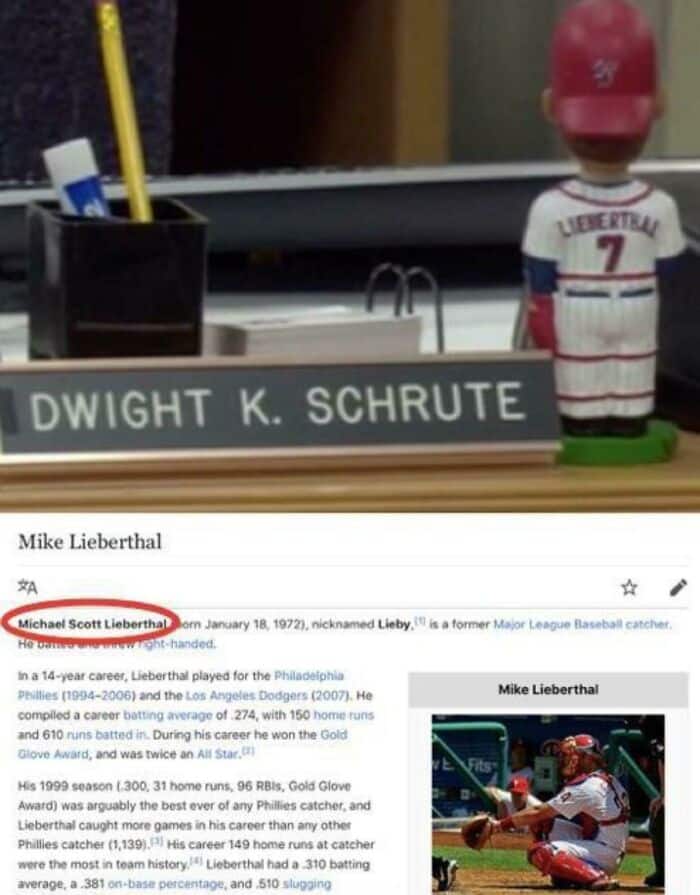 21. Creed reads out "Do not consume with alcohol" in Chinese for Andy, which is exactly what he does that makes him sick.
22. Michael says he's going to frame the agreement when Jan hands him it. He Does.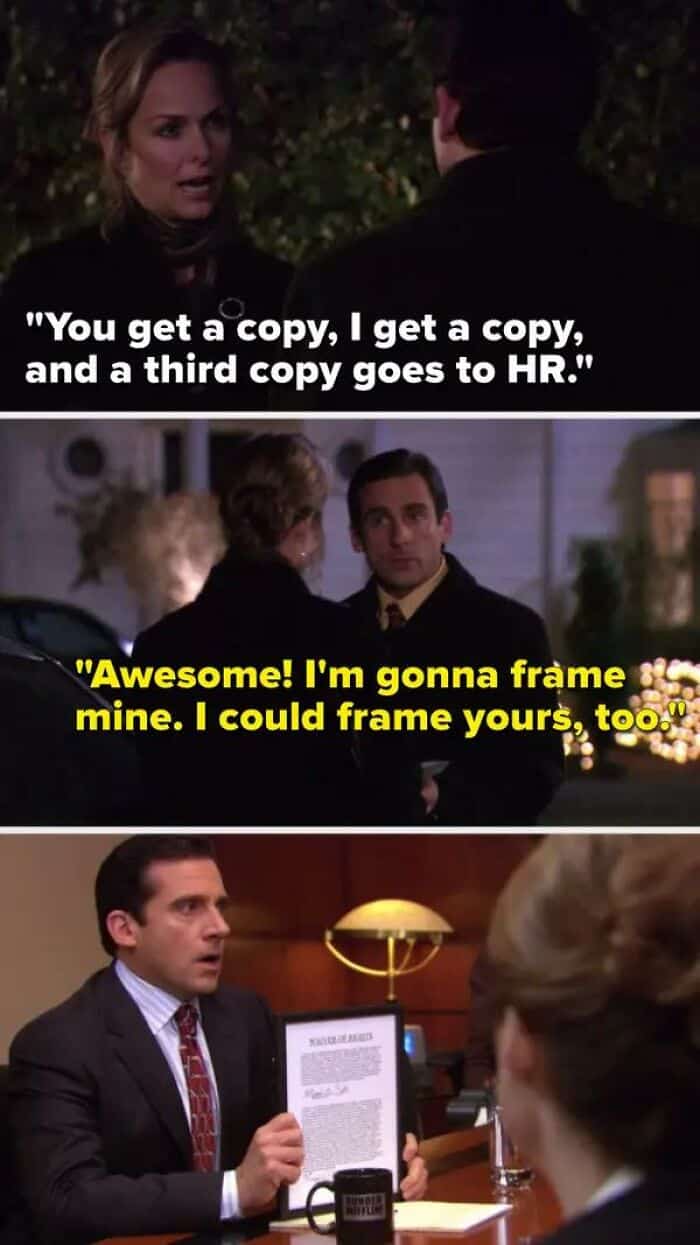 23. The Rain Forest Harvester's Association gave Dunder Mifflin the One Million Cut Trees Award.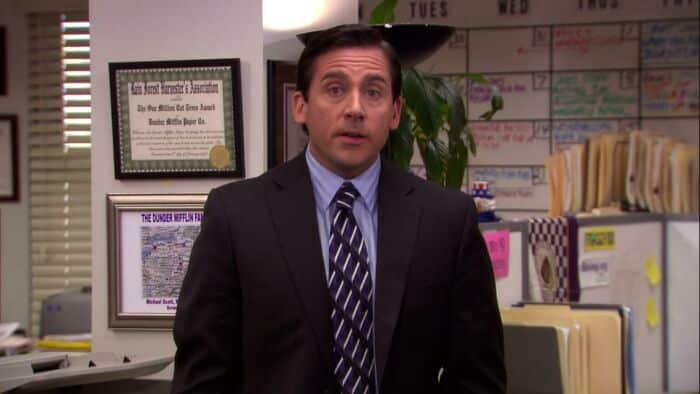 24. Charles is using a steel mug from his former company. There is a nice little detail.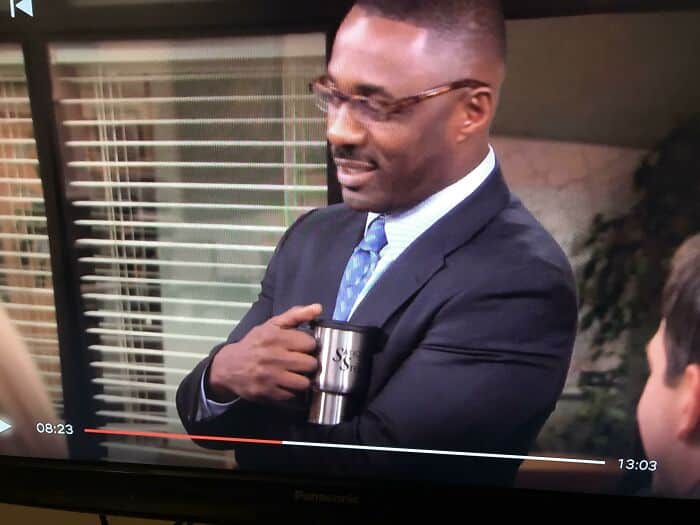 25. All of the characters in the office play Solitaire frequently.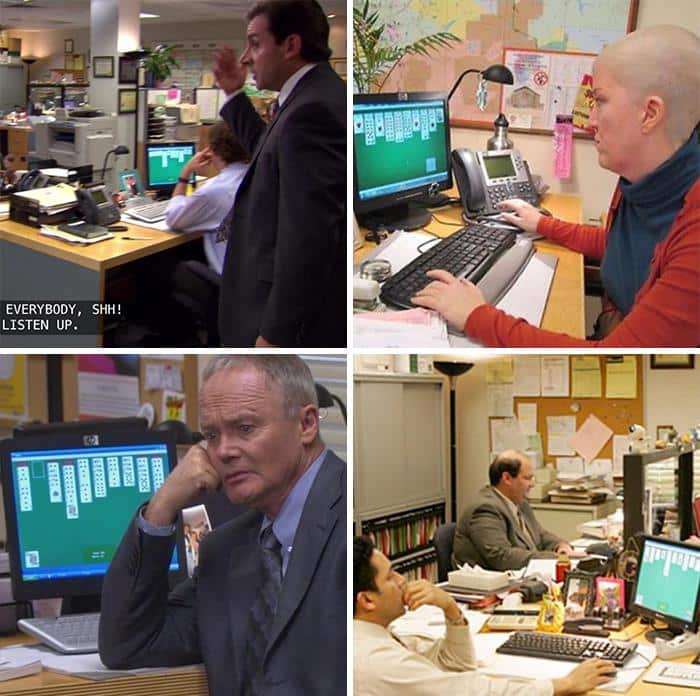 26. Andy can be seen wearing short sleeve shirts in the office when he is the acting manager.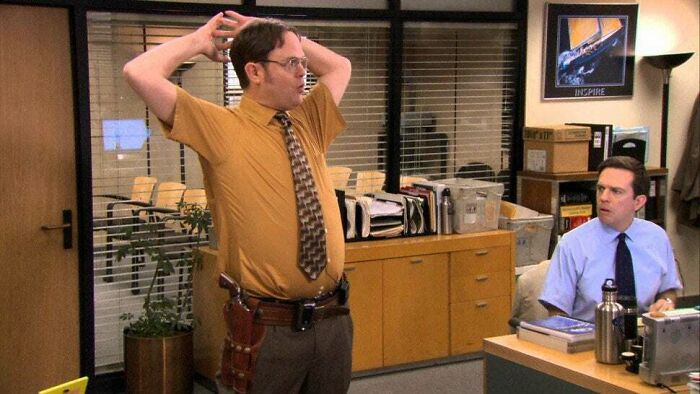 27. I lost count of how many times I've watched The Greatest Show Ever. When Pam set up the new one, the Michael Scott Paper Company used the old one.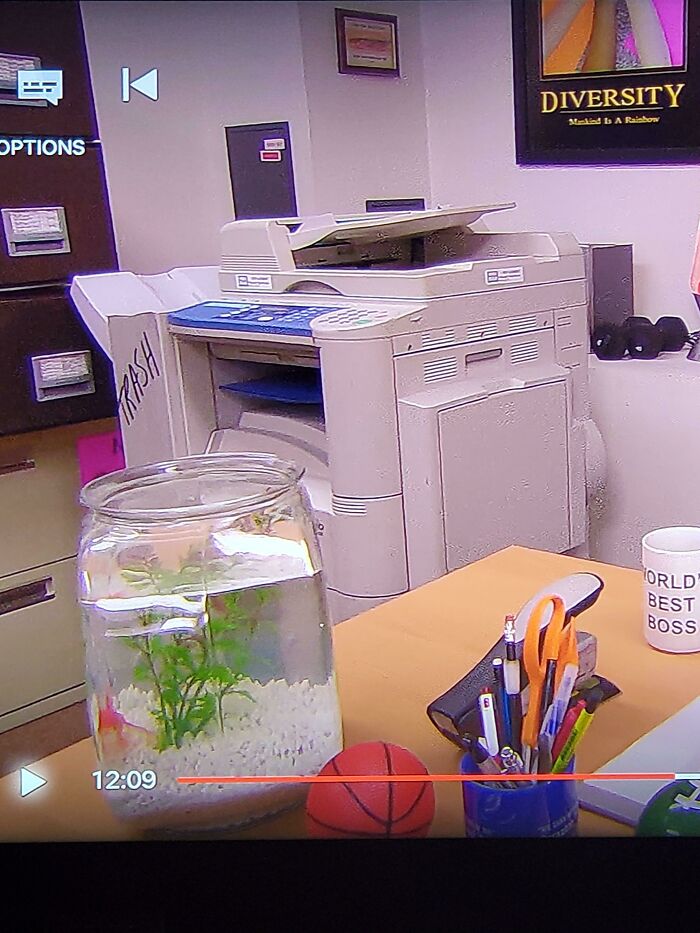 28. Michael Peeking Through The Cart. Season 6, Episode 2.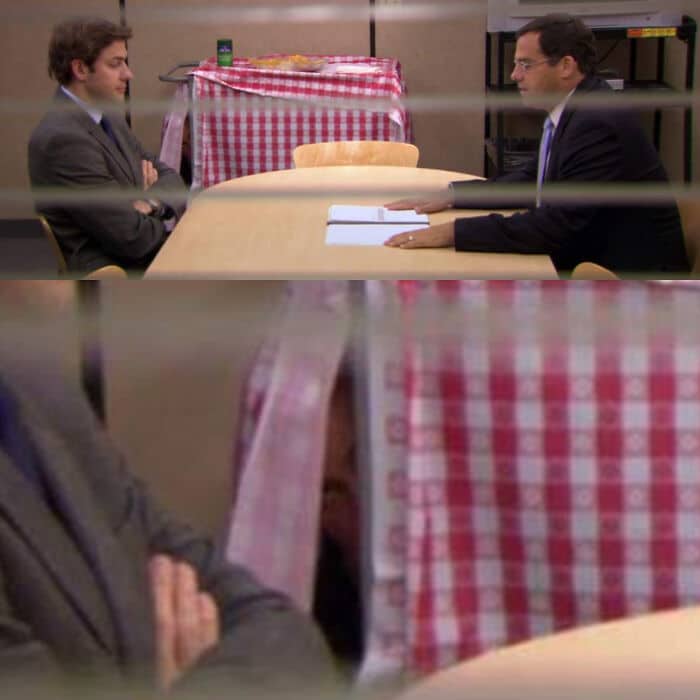 29. Pop art of Jan is visible on the wall during Pam and Jim's tour of Michael's condo.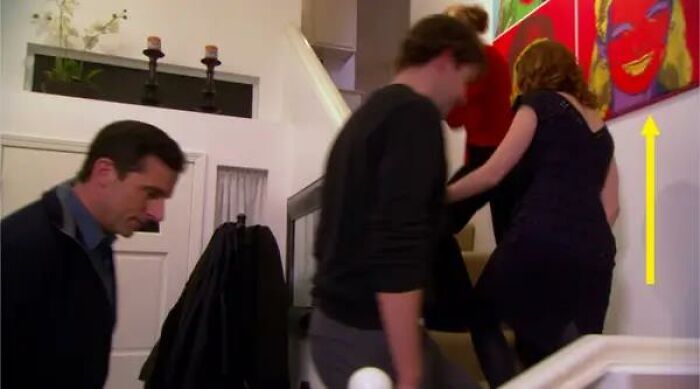 30. Creed gave Jim a shirt for Christmas, but actually wore it to Jim's barbecue.