One Piece vs Boruto's Twitter spat started ever since One Piece Luffy's Gear 5 couldn't break the internet as much as the fans would have liked. The release announcement of the second part of the Boruto manga, Two Blue Vortex, and the time skip designs have fans more than excited. The competition with One Piece fans on Twitter has fans believing that Boruto's time skip arc might just be bigger and better than Luffy's Gear 5 revelation.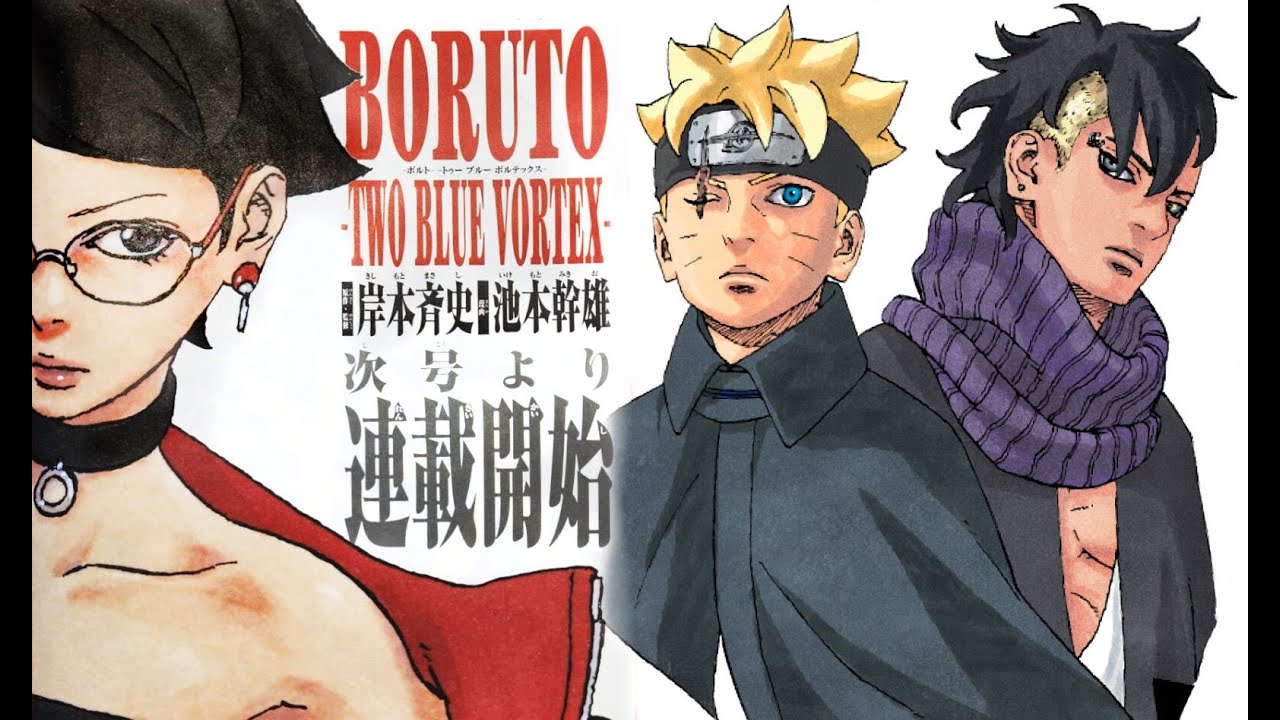 One Piece vs Boruto squabble on Twitter
Boruto series' official Twitter account announced part two of the manga, Boruto: Two Blue Vortex, which releases on August 21, 2023. Subsequently, time skip designs for each character were revealed online, which garnered a lot of hype from their fans. In the finale of Boruto Part 1, Sasuke and Boruto were running away from the village to train while the whole village was looking for them. cliffhanger from which fans are more than eager to know what will happen to their favourite character.
Boruto characters before and after timeskip!

They all look so amazing 😍#BORUTO #borutotimeskip pic.twitter.com/lNaZtkgirU

— Ghost (@ghostimuscrime) August 16, 2023
Did Luffy's Gear 5 Match Up With Goku's Ultra Instinct?
The squabble between fans of One Piece and Boruto has been going on for a while now. When Luffy's Gear 5 was teased, many fans took to Twitter to announce how Gear 5 would break the internet. However, much to their disappointment, Luffy's Gear 5 did not surpass the excitement of Goku's Ultra Instinct or even Naruto's Baryon Mode moment. Fans, however, were not willing to be let down and kept defending their favourite hero.
Let's discuss gear 5 and why it's worth the hype. #ONEPIECE1072 First of all in this form Luffy is literally a god in that he can affect his surroundings at will and that's yonko level stuff because previously only Kaido, Big mom and Energy where the only characters shown doing. pic.twitter.com/RSv5o7pSsf

— VaderSenpai251 (@BwalyaHumphrey5) August 14, 2023

This started another Squabble of One Piece vs Boruto and comparisons were made as to which series is better. Boruto fans were not willing to back down from this opportunity and made fun of One Piece fans claiming that the Boruto time skip will be much bigger than the revelation of Luffy's Gear 5.
Boruto's new design is already more iconic than gear 5 luffy #BorutoTwoBlueVortex pic.twitter.com/riO7Fo6Xm4

— CaptainMB (@capnyuji) August 16, 2023

One Piece vs Boruto has been a long-running discussion among fans for a very long time. Luffy's Gear 5 was already revealed in the manga almost a year ago, and the anime had already released teasers and trailers well before the official release of the episode.
Fans believe this is the reason why Luffy's Gear 5 hype really didn't make the mark. Meanwhile, Boruto fans are just seeing the totally new time skip design, and hence they believe that this is much bigger at the moment than Luffy's Gear 5.
These Boruto vs One Piece beefs are wild man. This is like old Naruto fans going at it with One Piece fans back in the Big 3 era but now with a new generation of Naruto fans that rock with Boruto. Y'all really inherited a warring fanbase 😂🤷🏾‍♂️😭 pic.twitter.com/oN72HRGslx

— Rich In Facts (@RichInFacts) August 13, 2023
Where to read Boruto Two Blue Vortex once it is released?
Boruto manga Part 2, Two Blue Vortex, is all set to be released on August 21, 2023. The manga will be available to read on Viz Media's official website, and it will also be available to read on Shueisha's Manga Plus app.
What do you think of this discussion of One Piece vs Boruto? Let us know in the comment section below.