According to the Daily Mail, a Brazilian bodybuilder and TikTok video creator who amassed over a million followers because of his preoccupation with injecting oil into his veins, passed away on his 55th birthday.
In order to bulk up his biceps, pecs, and back muscles for years, Valdir Segato routinely himself risky injections of Synthol, putting himself at risk for infections and strokes.
Segato has previously stated in interviews that he was influenced by popular fictional characters like the Hulk and Arnold Schwarzenegger.
He was previously informed that if he kept using the injections, he might need to have an amputation. Segato persisted in his quest to resemble the Hulk despite the risk to his health and his appearance.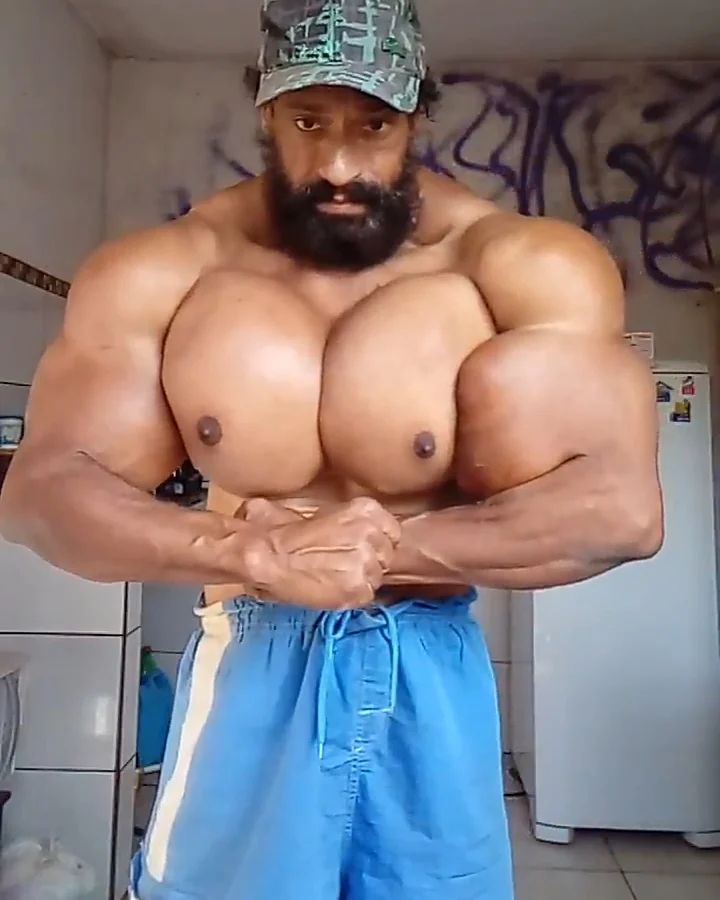 He began utilizing the injections, and his biceps grew to 23 inches. He even went by the moniker "the monster" in public and took pride in it.
On Instagram, he used the name "Valdir Synthol" and posted images of his radical physique makeover.
According to local media, he did not have many friends or spend a lot of time with people despite having nearly 2 million followers on TikTok.
According to Moisés da Conceiço da Silva, he had rented a house that was behind his family's house, and on the day of his death, he had shortness of breath.
Da Silva believes that he persistently tapped on his mother's window early in the morning and when she finally woke up, he desperately begged for assistance since he knew he was about to pass away.
The bodybuilder was sent to the hospital, but when he arrived in the lobby, he collapsed and seemed to have a heart attack.
Segato was merely a skinny youngster long before he rose to fame as a musclebound social media star. At the gym, he was offered Synthol, and that's when his life underwent an unimaginable transformation.
Synthol is typically made up of a combination of oil, benzyl alcohol and lidocaine and can cause "a damage of nerves, oil embolic of the pulmonary, occlusion of the pulmonary artery, myocardial infarction, cerebral stroke and infectious complications," according to Europe PubMed Central.