Nicolas Cage is back and he's at the top tier of his skills. Cage will be seen in Renfield who is a sidekick of the infamous character Dracula. Chris McKay is sitting in the director's chair with Skybound Entertainment as the production company. Cage will share the screen with Nicholas Hoult, Awkwafina, Ben Shwartz, Bess Rous, and more. The trailer is as exhilarating as Nicolas Cage in his prime. The actor is set to be seen in the horror-comedy monster flick that sees the titular character Renfield living a life without his boss. '
The trailer suggests that the movie will be horrific, and gory, yet comedic. It opens up with Renfield, played by Nicolas Hoult. He is seen in a self-help group as he tries to articulate what his supernatural and abnormal boss is like. Renfield explains the possessiveness of his boss to a group of normal folks. The off-beat flick is based on the Bram Stoker classic character and his humble sidekick R. M. Renfield. While the focus will be on Renfield, it will lead to the man of the hour – Cage. Moreover, the Ghost Rider actor can be seen in his usual self – quirky with impeccable comedic timing.
Nicolas Cage as Dracula in 'Renfield'
Cage explains, "When I got a sense of where McKay wanted to go, I realized the movie has a comedic, pop art attitude. So I thought: 'This will be a pop-art Dracula.' Warhol did a great black-on-black Dracula. This is in that Warhol vein." Nicolas Cage said, "[It's] kind of an amalgamation of a sort mid-Atlantic August Coppola accent combined with some Christopher Lee, with some Anne Bancroft thrown in for good measure" the actor told Variety film and media writer Angelique Jackson, before taking the opportunity to preview some his dialogue from the film. "Doesn't he look like the kind of boy that has to fight them off? Yes, he does."
The movie will see Renfield falling in love with a traffic cop, played by Awkwafina, as he seeks to release himself from the tyranny of his blood-sucking boss, Dracula. Renfield is distributed by Universal Pictures and Mitchell Amundsen is the cinematographer. The movie is scheduled to rule out on April 14, 2023.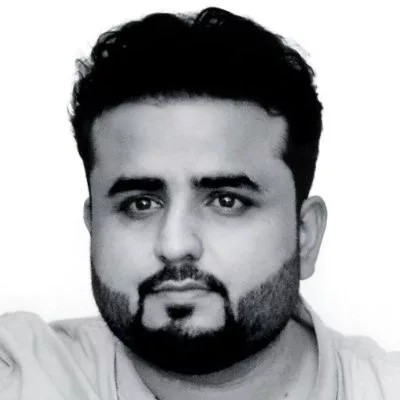 I'm a Digital Marketer & I've been working in the industry for over a decade now; I started as a blogger and then turned into an Internet Marketer.