The launch of the first ever DLC of Mortal Kombat 11 update draws closer, and the fans are beside themselves with excitement. Fans cannot wait to see which new characters will be added to the fighting game.
Every confirmed detail about Mortal Kombat 11 DLC
Nether Realm, the studios behind the game, have kept their silence on this topic. Apart from confirming that Shang Tsung will be a part of the roster, they haven't given any clue on who the other characters might be.
[fvplayer id="1538″]
But that may all change very soon. Ed Boon, the creative director of Nether Realm, recently sent out a tweet that the upcoming DLC may see an announcement in the next week itself! As for the characters that have been added, we will have to wait for the announcement. Current rumors, however, suggest that the Sindel, Nightwolf, and Fujin will be added to the game.
Fingers Krossed…. if all goes well, next week we will be announcing the fighters that will be joining Shang Tsung in Mortal Kombat 11's DLC !! pic.twitter.com/ewaRTZFUji

— Ed Boon (@noobde) May 27, 2019
As for the non-franchise characters, the ones leading the race right now are Terminator from the famous "Terminator" franchise, the Joker from DC, and Spawn of Image comics. It will, of course, be rather exciting to see how the fatalities of these massive characters will look on the game.
Mortal Kombat, particularly the latest edition, is considered amongst the most violent games out there in the ecosystem. The latest edition of the franchise has seen tremendous success and acclaim, in fact, it was the highest selling title of the past month.
It is hard to argue against the success of the franchise. The mechanics of the game are well developed and well polished, and quite engaging for the fans. In the latest iteration, the developers have introduced a more tactical style to the game by slowing down the pace of a fight and forcing players to move from pure aggression to tactics. In fact, this change gives "Mortal Kombat 11" a strategy game type of feel, along with its brutal violence, and that is what makes the game so unique.
With regards to the DLC, only in the next week shall we know what Boon was hinting at. The restlessness that Mortal Kombat fans feel will have to be endured for another week.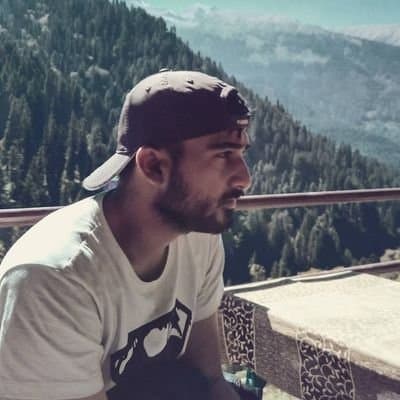 A journalist passionate about entertainment, pop culture, anime, gaming, and celebrity news: with years of experience in writing and reporting, I love to delve deep into the latest trends, information, and controversies surrounding entertainment and celebrity culture. Whether you're a die-hard gamer, an anime fanatic, or love to keep up with the latest celebrity news, I've got you covered.