The NBA superstars generally stay with their teams for very long, and only on rare occasions do we see them making moves. This NBA offseason has provided us with enough rumors to get excited about a few big names moving out, but nearly none of them actually happened.
The trades might get nasty very soon, and we might see a few NBA superstars moving out of their squad as well. Some have requested for a trade, and some are being offloaded for obvious reasons. Here are 5 NBA superstars who are most likely to get traded very soon!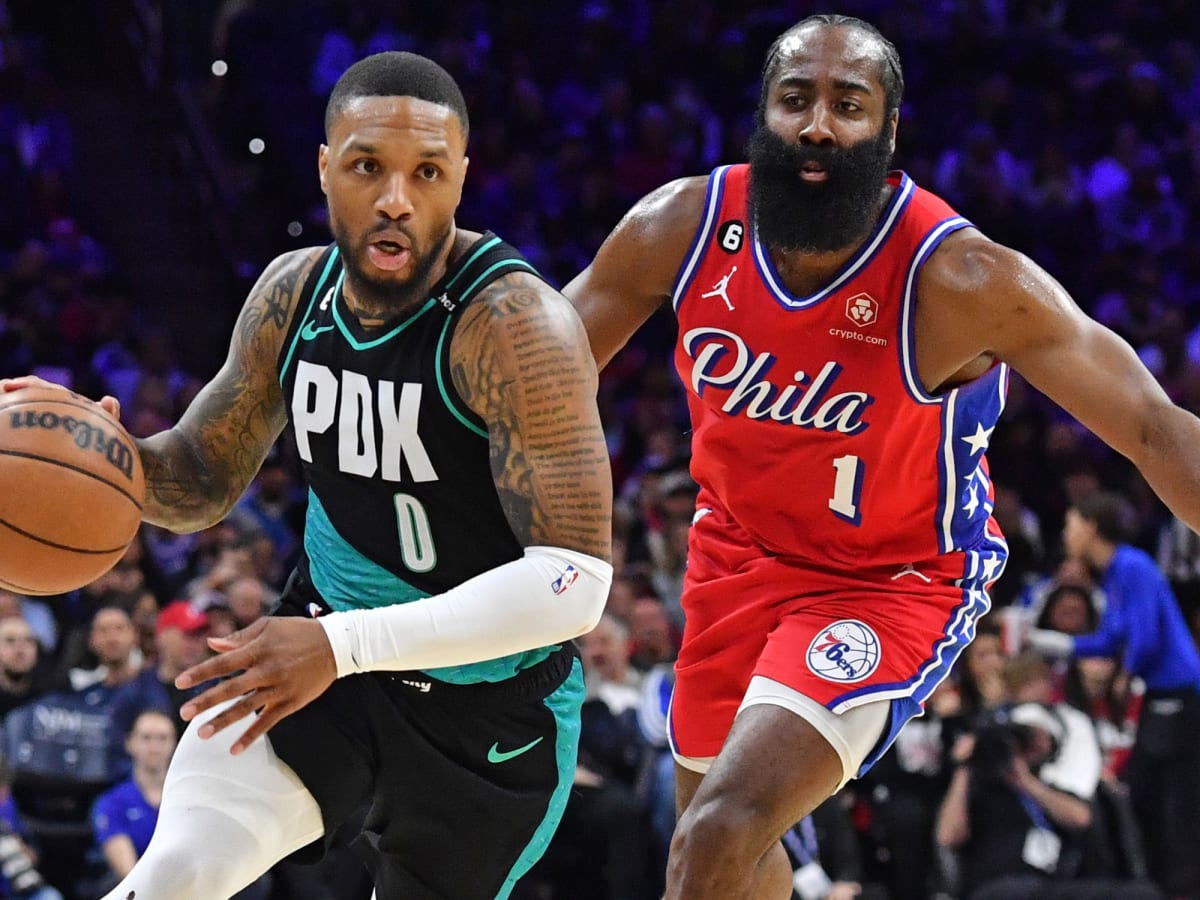 NBA Superstar 1: The Blazers' Damian Lillard
This guy has been the center of attraction since day 1 of the offseason. It is no wonder that he is here on the list right at the beginning. The Blazers' star has requested a trade to the Miami Heat, which looks very unlikely considering the package the Heats are offering. But Damian has made it clear that it is what he wants and things might get messy if he is traded to some other team. A deal involving more than 2 teams might happen, or the Portland Blazers might not care about Damian's happiness at all and send him to the one who offers them the best package.
Damian Lillard trade update via @wojespn:

– Timeline for potential deal still likely to be weeks or months from now.

– Trail Blazers will not rush into what they consider a "bad deal" from the Heat.

– Miami doesn't want to bid against themselves for Lillard: "They know that… pic.twitter.com/aZHUBb8gPL

— Evan Sidery (@esidery) July 15, 2023
NBA Superstar 2: The Raptors' Pascal Siakam
Pascal Siakam is linked to many teams, and there are many made up packages which are rumored to be offered to Toronto for their star. The Hawks, the Pacers, the Magic, all of them have shown interest in him. The player does not want to leave, but the Raptors might do it for themselves.
NBA Superstar 3: The Sixers' James Harden
James Harden has requested a trade as well. He wants a move to the Clippers. The Sixers have said that they would not part ways with the player until and unless a good offer comes.
Clippers could try trade for Zach LaVine if they fail to acquire James Harden, according to a former NBA executive.

"The Clippers covet James Harden and are doing everything they can to get him. If a deal can't be reached, they do have a Plan B."

"Zach LaVine would become a… pic.twitter.com/4ewFo57kyp

— Clippers UK (@ClippersUK) July 22, 2023
NBA Superstar 4: The Sixers' Joel Embiid
Joel Embiid has mentioned that he wants to fight for the title and is open to playing somewhere else for the same. This move is mostly dependent on Harden's situation as well, and only if the Sixers manage to get a star to replace Harden, Embiid may stay.
NBA Superstar 5: The Pelicans' Zion Williamson
This is here for the sake of being here. Neither the player nor the Pelicans have shown any intentions for a trade or anything like that. But things may change quickly, considering the movement in the NBA market.
These 5 NBA superstars might find a new home this offseason. We'll keep you updated.