Carmelo Anthony has been looking for a deal for a long time since he became an NBA free agent in the last November. Houston Rockets kind of fired him and traded to the Chicago Bulls, who also waived him. It made Anthony exits without a team, and he had to wait till the July NBA trade deals. New York Knicks and Los Angeles Lakers were in talks to sign him, but none of that actually happened.
It made Melo so desperate that he was ready even for the veterans minimum contract and yet there are still no buyers. The latest reports are suggesting that Miami Heat might be interested in Anthony as they require new players. If no other NBA teams sign Melo, then the Miami Heat can offer him a deal very soon.
Miami Heat have an Open Roster
As per the latest reports, there is traction between Miami Heat and Carmelo Anthony as they have four open spots on their roster. The starting lineup of Miami is missing several players, and there are plenty of roster spots open for NBA free agents. Miami has 4 roster spots, and most of their players are already on low guarantees.
Now that UD has taken the 15th & final spot on the roster:

If the #Heat make another trade & open up another roster spot, expect Carmelo Anthony to be a potential option; sources say

— Mr. Clutch (@ClutchNBA_) August 6, 2019
Time August 7, according to the "Miami Herald" reported that the former NBA player, now the Celtics TV commentator's "White Mamba" Scala Bryan said in the program today, he believes that the Heat may signNext Carmelo Anthony. pic.twitter.com/BO0fT76ZBB

— ً (@krushmot) August 7, 2019
The only thing I took so far from this Carmelo Anthony interview that's being conducted right now on First Take. The fact that the Miami Heat could of had Carmelo Anthony instead of Chris Bosh, if he wouldn't have signed that 5-Year $80M extension to remain in Denver … pic.twitter.com/Jl0yvjKuvq

— Guy With The One Dimple!!! (@RashadJamaalB) August 2, 2019
There is a need for new players, and the young guys are not exactly that fitting. It is not exactly what Miami Heat can do, and they obviously need some veteran players. For the same reason, Chris Paul has also been linked with Heat as the Oklahoma City Thunder doesn't want him. Miami is interested in Carmelo Anthony right now and they kind of need him to get back to their older form.
Anthony badly needs a Deal
Anthony has clearly stated that he wants to play basketball for a few more years and is actively looking for a deal. He wants a proper farewell campaign, just like what Dwayne Wade got from the Miami Heat in the last NBA season. Melo is training regularly and claims to be 100 percent fit for the game.
Even the training coach of Anthony is confident in him and says Melo is better than most of the NBA players. Since no other NBA teams are offering him a deal, Anthony would easily go with Miami Heat on the first offer. The Heat team can easily pair him up with Jimmy Butler and make their own power duo for the next NBA title.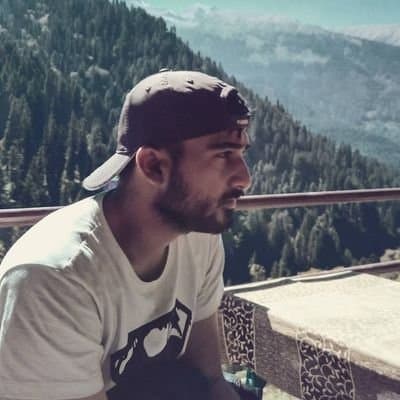 A journalist passionate about entertainment, pop culture, anime, gaming, and celebrity news: with years of experience in writing and reporting, I love to delve deep into the latest trends, information, and controversies surrounding entertainment and celebrity culture. Whether you're a die-hard gamer, an anime fanatic, or love to keep up with the latest celebrity news, I've got you covered.