LeBron James exiting from the team of Cleveland Cavalier was not on good terms at all and now the differences are surfacing out. The Lakers acquired James from the Cavalier in a trade deal in the last season and he will keep playing in LA for a few years. Meanwhile, David Griffin, the general manager of Cavaliers during the LeBron era has called out the NBA star.
Griffin has said that LeBron James was very miserable during his tenure with the Cavs and it was very hard to manage him. Despite winning a title for the Cavaliers in 2016, Griffin said there was no future of the team with James in there. The 3 NBA title champion LeBron has responded back by claiming to become the MVP for NBA 2020 and prove everyone wrong.
Response of LeBron James to Griffin
The Lakers and the camp that handles LeBron James were quite shocked by such a statement for a man who had such a great bond with the player. James has been a 15 times All-Star NBA member and everyone knows he is called the king of basketball. Griffin's comments were hurtful and James himself responded on Twitter to those allegations.
Alright alright. Enough is enough. The throne has been played with to much and I ain't for horseplay. Ether coming soon! 😁🔥🔥🔥🔥🔥🔥🔥🔥🔥👑 #JamesGang✊🏾

— LeBron James (@KingJames) August 1, 2019
He made a post on Twitter with the which said that he is coming soon for the NBA throne. If we try to analyze the tweet, it clearly means that LeBron James is fully confident in himself to win the next NBA title. Everyone knows the fact that when the team of James wins, he will become the MVP of that game, which would be NBA 2020 finals.
Everyone Supports James for NBA 2020 MVP
Along with James, his former teammate and NBA veteran Kendrick Perkins have also come to the support of his friend. Perkins was also part of the same Cavaliers team and he and James used to play under David Griffin together.
David Griffin is mad because Lebron Stopped Him for Kyrie Irving Trade he got Already For Jimmy Butler! the one suggested by Dan Gilbert! #DavidGriffin #LeBronJames #lakerssummer #lakersnation

— Repoman (@repoman2323) August 2, 2019
Lebron James vs David Griffin : pic.twitter.com/LVThlILtV0

— UnpopularOpinions69 🐝 (@UOpinions69) August 1, 2019
As per Perkins, there is no point in blaming the NBA champ James for anything, all the things happened due to the Cavs owner, Dan Gilbert. He also went on to say that Griffin would have no credibility if James had not played under him. LeBron was a true professional and despite whatever the situation, he always had a full focus in the game.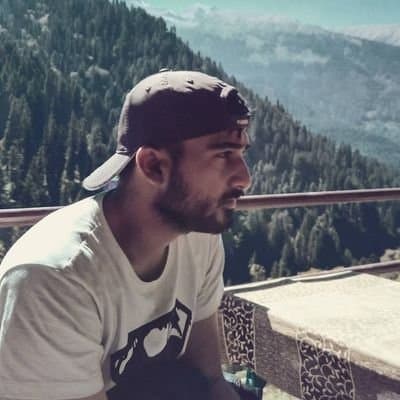 A journalist passionate about entertainment, pop culture, anime, gaming, and celebrity news: with years of experience in writing and reporting, I love to delve deep into the latest trends, information, and controversies surrounding entertainment and celebrity culture. Whether you're a die-hard gamer, an anime fanatic, or love to keep up with the latest celebrity news, I've got you covered.