The Los Angeles Clippers' Normal Powell and Marcus Morris are expected to get traded to the Jazz in the latest three-team trade. The Clippers have been trying to part ways with the two of them for a while. After their attempts to trade Powell to the Wizards, the Clippers try doing it this way.
A trade deal involving the Los Angeles Clippers, the Philadelphia Sixers and the Utah Jazz is on the cards, which would make Norman Powell and Marcus Morris part of the Jazz's roster. Here is all the information you need about the trade.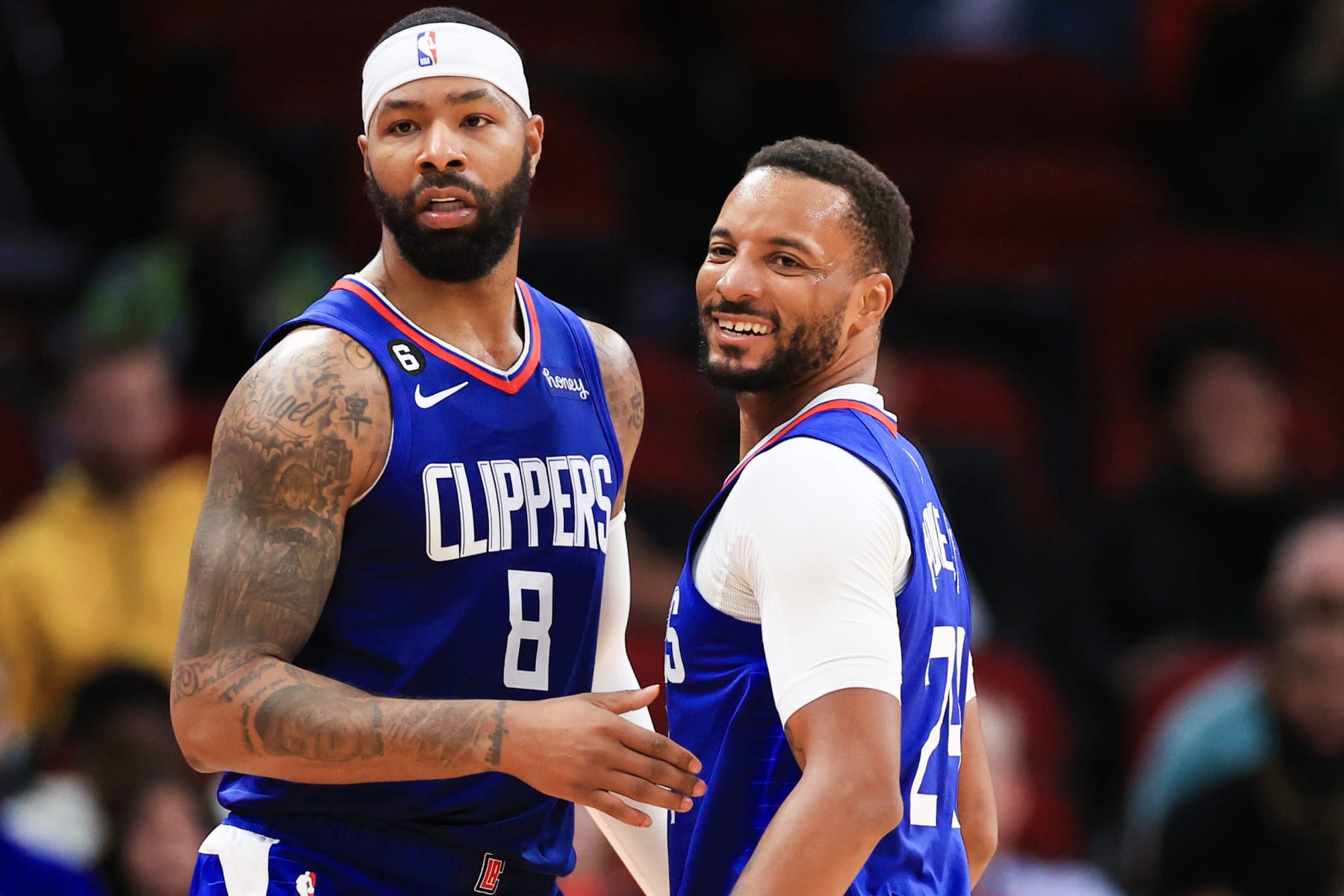 Proposed trade involving Norman Powell and Marcus Morris
The deal would make James Harden and Collin Sexton a clipper, while the Sixers would get Lauri Markkanen and Robert Covington. The Jazz would receive Normal Powell, Marcus Harris, Amir Coffey, Kobe Brown, Brandon Boston, one 2030 first round pick each from the Clippers and the Sixers, and a 2029 first-round pick via swap.
How did Marcus Morris perform last season?
The 33-year-old played a total of 65 games and averaged 11.2 points per game. 42.6 percent of his shots were from the field, he had 36.4 percent 3-pointers and 78.2 percent shots from the free throw line. He also managed to have 1.8 assists and 4 rebounds per game.
https://twitter.com/LegionHoops/status/1690169633138196480
How did Norman Powell perform last season?
Norman played 60 games for the Clippers last season and averaged 17 points per game. He did shoot 39.7 percent 3 pointers, 47.9 percent from the field and 81.2 percent from the free throw line. He also charted 1.8 assists and 2.9 rebounds per game in that span.
Norman Powell is available for trade, per @JakeLFischer pic.twitter.com/CJar871p1w

— NBACentral (@TheDunkCentral) June 27, 2023
Why would the Jazz sign Norman Powell and Marcus Morris?
The Jazz currently have Collins, Kessler, and Agbaji apart from Markkanen and they would like to build their roster around those players. They can use the services of Powell and trade him later on when his valuation increases meanwhile Morris would give them some relaxation in salary as his contract is expiring.
Whenever more than one team is involved, there are complications. Can these three pull it off? We will keep you updated.