NBA has canceled the 2019-20 season games after one of the Utah Jazz players Rudy Gobert has been found positive of the Coronavirus. The game of Utah Jazz vs Oklahoma City Thunder was canceled abruptly before tipoff and the current NBA season was immediately suspended until further notice by the authorities.
Every upcoming game of 2019-20 season is canceled and even the players are totally shocked over the recent happenings. Here is more information about Rudy Gobert getting tested positive for Covid-19 and when will NBA 2019-20 season games resume after getting canceled due to Coronavirus.
NBA Canceled as Rudy Gobert Tests Positive for Coronavirus
Rudy Gobert, the center for Utah Jazz was seen touching the mics during the press conference before the games. When the news came that Gobert is positive for Coronavirus infection, he was not in the arena and taken to a hospital straight from the locker room.
Evan Fournier says his friend Rudy Gobert is "doing good" after preliminarily testing positive for coronavirus. pic.twitter.com/uCIYtN1CxF

— ESPN (@espn) March 12, 2020
Jazz and Thunder officials worked together on Wednesday as they awaited results of Rudy Gobert's coronavirus test, sources tell ESPN. Jazz wanted to make sure no OKC player had physical contact or became exposed to any Utah player before the result of Gobert's test was known.

— Adrian Wojnarowski (@wojespn) March 12, 2020
Every player and supporting staff from Utah Jazz and even Oklahoma City Thunder are being tested for Covid-19. NBA has also released an advisory where they have requested every player to test for Coronavirus and follow the safety procedure.
When will NBA 2019-20 Season Resume after the Break?
Portland Trail Blazers vs Memphis Grizzlies was the next game in NBA 2019-20 season but that has also been canceled. NBA season is suspended and every game is delayed until further notice. The authorities released a press release on the matter and announced a break "The NBA is suspending game play following the conclusion of tonight's schedule of games until further notice. The NBA will use this hiatus to determine the next steps for moving forward in regard to the coronavirus pandemic."
It is not exactly known when will the NBA games resume, but the coronavirus problem has affected the whole world and it would take at least a month or two to get over the crisis. NBA 2019-20 Season can resume from mid-April most probably if everything is under control.
[fvplayer id="2984″]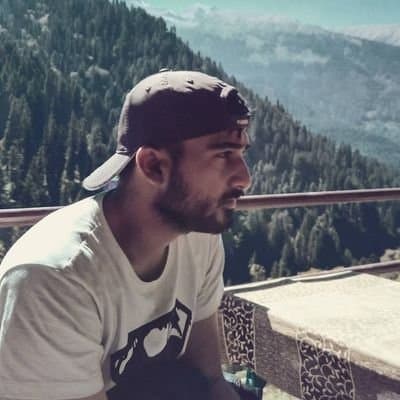 Marketing Strategist. My pen drives my passion—an avid book reader.