Elliot Page, formerly known as Ellen Page, came out as a trans on December 1, 2020. Moreover, he became the first openly trans man to appear on the cover of Time. He has had a spectacular career so far. He is a recipient of an Academy Award nomination, two BAFTA Awards and Primetime Emmy Award nominations, and a Satellite Award. Now, Elliot Page has opened up about transitioning and the true joy he has felt. However, he has talked about the journey as well.
Elliot claimed that his joy is real but sensitive as well. He asked for patience as he navigates through the journey, Elliot Page said, "My joy is real, but it is also fragile. The truth is, despite feeling profoundly happy right now and knowing how much privilege I carry, I am also scared. I'm scared of the invasiveness, the hate, the 'jokes' and of violence. To be clear, I am not trying to dampen a moment that is joyous and one that I celebrate, but I want to address the full picture."
Elliot Page opens up on being a trans
Moreover, in a separate interview, Elliot got more candid. He said, "What I was anticipating was a lot of support and love and a massive amount of hatred and transphobia. That's essentially what happened. I felt like a boy. I wanted to be a boy. I would ask my mom if I could be someday. We know who we are. People cling to these firm ideas [about gender] because it makes people feel safe. But if we could just celebrate all the wonderful complexities of people, the world would be such a better place. It's a complicated journey and an ongoing process."
Long back, Elliot Page shared a statement with his fans about coming out as transgender. Elliot Page wrote, "Hi friends, I want to share with you that I am trans, my pronouns are he/they, and my name is Elliot. I feel lucky to be writing this. To be here. I feel overwhelming gratitude for the incredible people who have supported me along this journey. I can't begin to express how remarkable it feels to finally love who I am enough to pursue my authentic self."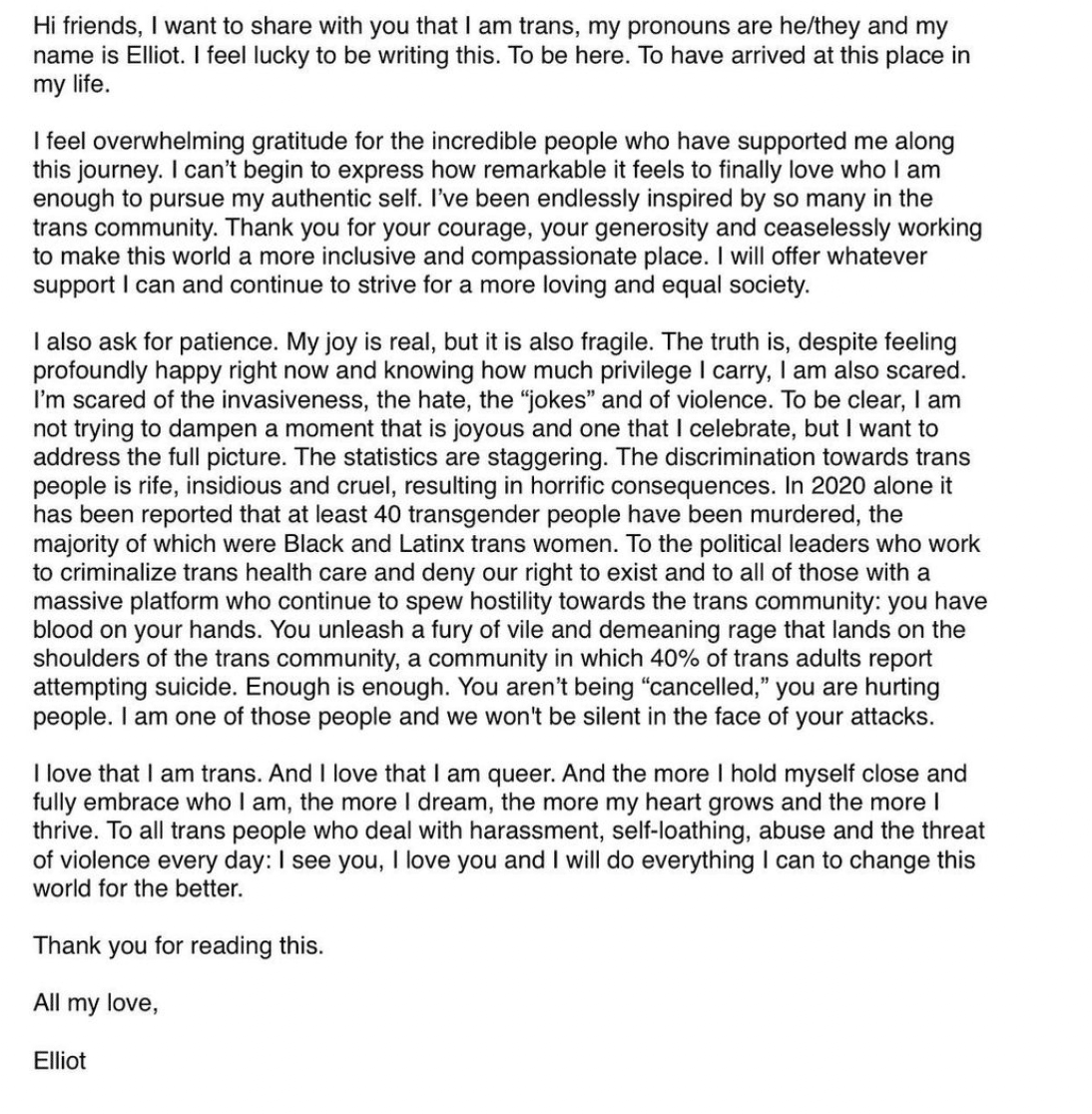 Elliot continued, "I've been endlessly inspired by so many in the trans community. Thank you for your courage, your generosity and ceaselessly working to make this world a more inclusive and compassionate place. I will offer whatever support I can and continue to strive for a more loving and equal society." He continued, "I love that I am trans."
Elliot continued expressing, "And I love that I am queer. And the more I hold myself close and fully embrace who I am, the more I dream, the more my heart grows and the more I thrive. To all the trans people who deal with harassment, self-loathing, abuse, and the threat of violence every day: I see you, I love you, and I will do everything I can to change this world for the better."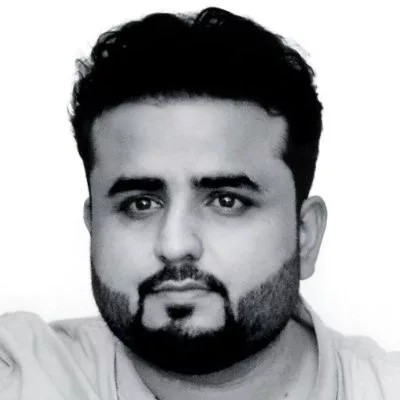 A passionate writer and journalist specializing in entertainment, pop culture, anime, gaming, and celebrity news. With a love for all things entertainment, whether sharing breaking news or offering in-depth analysis, I'm committed to providing high-quality content that entertains and informs.