Minnesota Twins made some major deals in the MLB trade deadline and yet missed some of the best players. Zack Grienke had a no-deal clause with the Twins and he would have not agreed for a trade deal in any situation. At the same time, the Twins were not ready to trade Byron Buxton and other prospects in exchange for Noah Syndergaard.
The Giants also made up their mind and did not trade Madison Bumgarner in the MLB deadline. But some players were available and yet the Twins could not sign them. If the Twins had signed some of the best pitchers, their bullpen would have become too strong. Minnesota made a huge mistake by not trying hard to make trade deals with Marcus Stroman, Zack Wheeler, and Will Smith.
Marcus Stroman
Toronto Blue Jays were close with the deal of Marcus Stroman to the Yankees and even the Twins. The Blue Jays asked for shortstop Royce Lewis and outfielder Alex Kirilloff to the Twins, but they refused at that time. The Twins had a better offer for them but it was too late. Stroman was given to the team of New York Mets in exchange for just two cheap prospects. If the Twins could have landed Stroman, their pitcher lineup for the 2020 and 2021 would have become stronger.
Twins wanted Marcus Stroman. #BlueJays (via @DanHayesMLB) pic.twitter.com/Uvjqw3DnFn

— Alex Seixeiro (@alexfan590) August 1, 2019
Zack Wheeler
While the Twins were trying too hard to get Noah Syndergaard from the Mets, they completely ignored Zack Wheeler. Despite not being as good as Thor, Wheeler is a great pitcher with an 8-6 record and 4.45 ERA in the last season. He would have played much better than Martin Perez, Kyle Gibson and Michael Pineda in the Minnesota team. Wheeler could have been a solid third pitcher for the Twins, but they lost the deal.
Source: the Mets did not make any last-minute deadline deals. Noah Syndergaard stays. Zack Wheeler stays. Jacob deGrom, Marcus Stroman and Steven Matz are here.

The Mets will try to make a run at this thing.

— Anthony DiComo (@AnthonyDiComo) July 31, 2019
Will Smith
Twins repeated the same mistake with Will Smith as they had done for Zack Wheeler. They were so much fixated on Madison Bumgarner, they kind of forgot that the San Francisco Giants also have Smith to offer as a pitcher. Brent Rooker and Jordan Balazovic could have easily been offered to the Giants for a Smith deal. By adding in Smith, the Twins could have made a solid bullpen, but it is now too late to realize their mistake.
Can the Twins win the World Series with their current bullpen?
Yes, it's possible.

Can I dunk a basketball?
Yes, also technically possible. But like the Twins' bullpen, it'd be more likely if Will Smith were there to pick me up.

— derveball (@derveball) July 31, 2019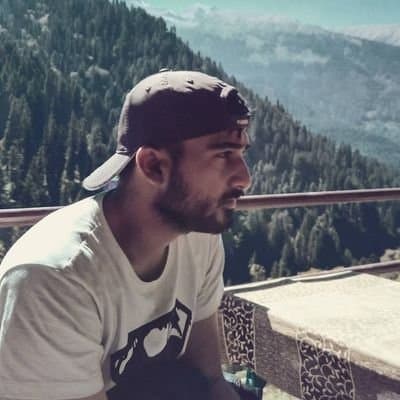 Marketing Strategist. My pen drives my passion—an avid book reader.