According to CNN, a Southwest Missouri school district recently established a policy authorizing corporal punishment of pupils "only in the appropriate form" and "after all other alternative forms of discipline have failed."
As per the district's student handbook, the physical punishment will involve "swatting buttocks with a paddle" and will be optional for parents in the Cassville R-IV school district.
According to the guideline, corporal punishment is: "The use of physical force as a method of correcting student behavior. Corporal punishment, as a measure of correction or of maintaining discipline and order in schools, is permitted.
Missouri school district to allow paddling after parents wanted alternative to suspension https://t.co/5VWQwC4qbR

— Fox News (@FoxNews) August 25, 2022
"However, it shall be used only when all other alternative means of discipline have failed, and then only in reasonable form and upon the recommendation of the principal. Corporal punishment shall be administered only by swatting buttocks with a paddle," the handbook continues.
The guidebook provides the definition but does not elaborate on what constitutes "fair".
According to KYTV, the policy was developed as a result of a poll that was distributed to faculty, parents, and students in the school system in May.
Dr. Merlyn Johnson, the superintendent of the school district, discussed the choice with the media outlet: "One of the suggestions that came out was concerns about student discipline. So we reacted by implementing several different strategies, corporal punishment being one of them."
Johnson continued by saying that this new policy would provide school administrators another disciplinary tool to use before resorting to harsher sanctions like suspension or expulsion.
"It's something we don't anticipate using frequently," the superintendent said. "This is an opt-in only option for parents, so anyone who disagrees with corporal punishment, they simply do nothing by not opting in."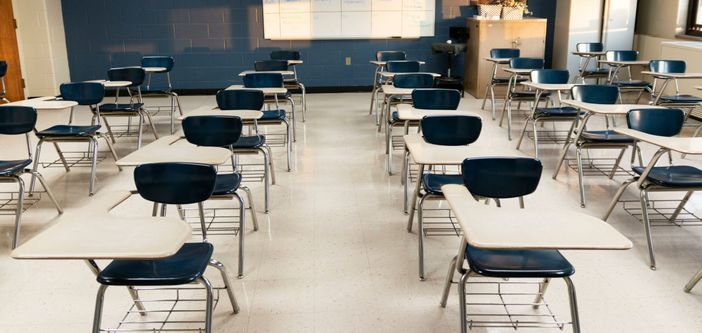 Cassville, where the ordinance is in effect, is a 4,000-person tiny town that the town's superintendent describes as a "very traditional community in Southwest Missouri."
Superintendent Johnson explained to USA Today that: "We've had people actually thank us for [the policy]."
"Surprisingly, those on social media would probably be appalled to hear us say these things, but the majority of people that I've run into have been supportive. We respect the decision of every parent, whatever decision they make," he added.
According to research published in the Journal of Family Psychology in 2016, physical punishment is not always a wise course of action. "The meta-analyses presented here found no evidence that spanking is associated with improved child behavior and rather found spanking to be associated with increased risk of 13 detrimental outcomes."
"Parents who use spanking, practitioners who recommend it, and policymakers who allow it might reconsider doing so given that there is no evidence that spanking does any good for children and all evidence points to the risk of it doing harm," the study also noted.