Following the publication of photographs showing Mike Tyson confined to a wheelchair due to a mysterious health condition known as sciatica, the boxer has come forward to explain that he is afflicted with the condition.
The images that were taken of Tyson in a wheelchair while also holding a walking stick raised eyebrows and raised concerns about his health a month ago when they were published from an airport.
Nevertheless, in an interview with Newsmax TV earlier this month, Tyson attempted to set the record straight regarding rumors and speculation regarding his health.
'I have sciatica every now and then, it flares up. When it flares up, I can't even talk! Thank God it's the only health problem I have. I'm splendid now,' he said.
'Everybody in my house is truly blessed and we're all very grateful for whatever we have.'
This condition has an effect on the nerve endings throughout the body, and it appears that Tyson is experiencing complications that are related to his back.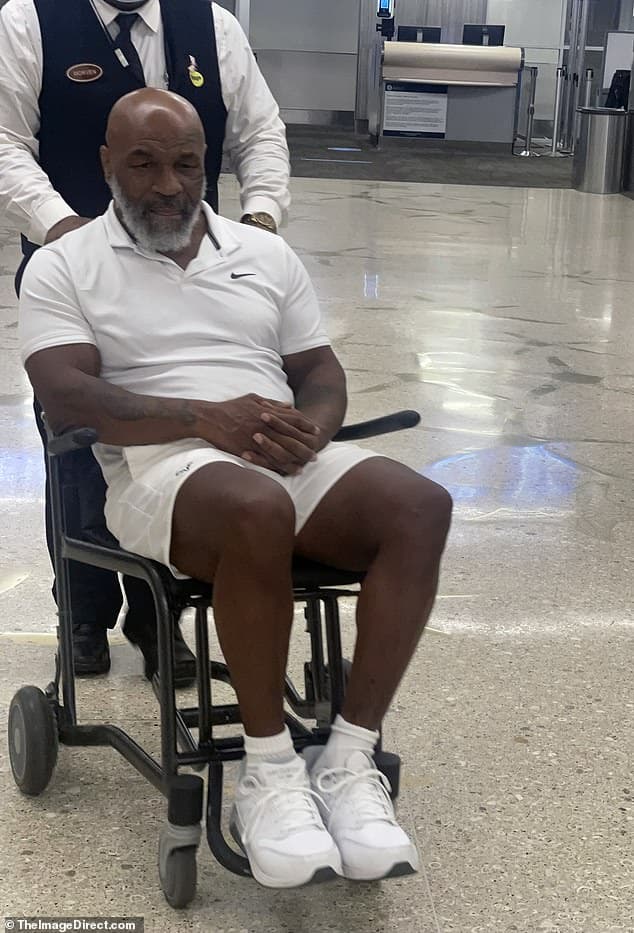 Iron Mike, as he was affectionately known, was forced to call it quits in the ring in 2005 due to issues with his back.
Concerns have been raised for a long time regarding Tyson's health despite the fact that the American is known to have enjoyed life to the fullest during his 56 years.
Many people are concerned about the long-term health of the legendary boxer because of his struggles with substance abuse, as well as his never-say-die attitude inside the ring, which allowed him to compete against some of the most notable heavyweights of his era.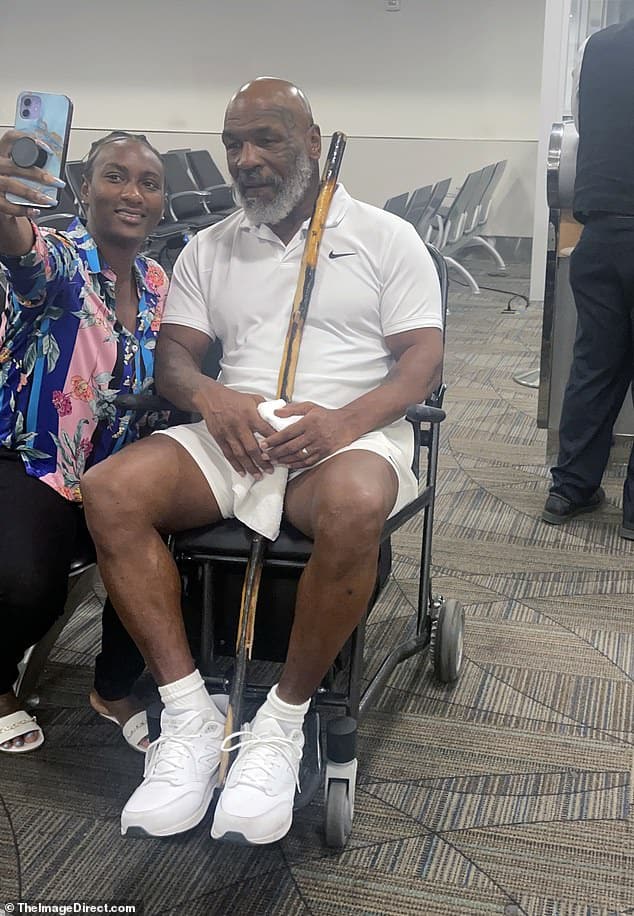 On his own podcast, "Hotboxin'," Mike Tyson gave the impression that he did not believe he had very much time left to live.
'We're all gonna die one day of course. Then, when I look in the mirror, I see those little spots on my face,' he said.
'I say, "Wow. That means my expiration date is coming close, really soon."'
When the sciatic nerve, which extends from your lower back all the way down to your feet, becomes irritated or compressed, the condition known as Sciatica can develop. It typically improves within four to six weeks, but symptoms may persist for a longer period of time.