In an interview with Piers Morgan Uncensored, Mickey Rourke said that Amber Heard was a gold digger.
The interview with the actor and former boxer was aired on Tuesday night. The Wrestler star talked about the former celebrity couple and their defamation case.
"Well, you know, I know Johnny for many years, but I don't really know him intimately," Rourke said after being asked by the host if he saw the highly publicized six-week trial.
"All I could say is I was in a situation one time where I got blamed for something that I didn't do. It cost me movie jobs for several years and it caused a bad reputation," he continued.
"And finally, the truth came out but the truth came out after I lost movies and I lost jobs and so I felt bad for somebody that is trying to get chopped down by some gold digger, you know," Rourke added.
Watch the video below.
"I felt bad for somebody trying to get chopped down by some gold-digger."

Mickey Rourke slams Amber Heard as a "gold-digger" after she lost her court case against Johnny Depp. @Piersmorgan | #PiersMorganUncensored pic.twitter.com/UQslFe5B4H

— Piers Morgan Uncensored (@PiersUncensored) July 12, 2022
The 57-year-old talk show host probed: "You think that's what she was?" to which the ex-boxer replied "Abso- f***ing-lutely. Absolutely."
The jury in Fairfax, Virginia, found that the 36-year-old actress defamed the Pirates of the Caribbean star in her op-ed for The Washington Post.
While the 59-year-old actor wasn't named in the article – in which, she claimed she was a victim of domestic abuse – Depp's legal team argued that the piece was defamatory against her ex-husband.
He was awarded $10.4 million. Out of the $100 million she was seeking in her countersuit, the actress was awarded $2 million in damages.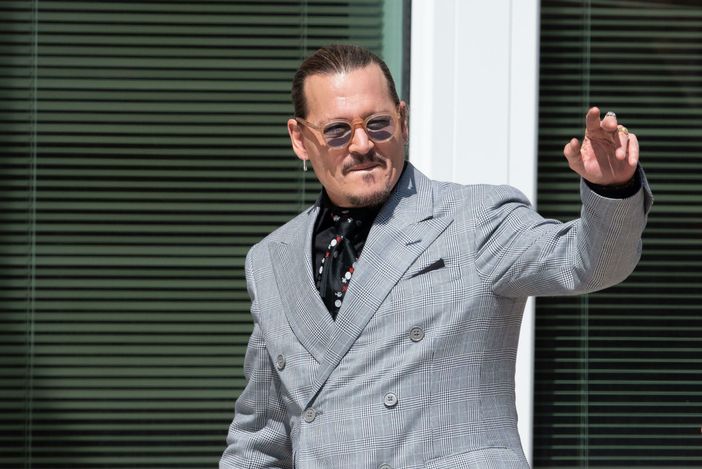 Rourke talked about Top Gun: during the Uncensored interview. Tom Cruise said that he was "irrelevant".
"The guy's been doing the same effing part for 35 years… I got no respect for that."

Mickey Rourke tells Piers Morgan he thinks Tom Cruise is "irrelevant" as an actor.@piersmorgan | @TalkTV | #MickeyRourke | #PiersMorganUncensored pic.twitter.com/joB7OSrcMD

— Piers Morgan Uncensored (@PiersUncensored) July 11, 2022
The Hollywood star shared his thoughts on the 60-year-old's action sequel, and said: "I got no respect for that… I don't care about money and power. I care about, when I watch Al Pacino working, Chris Walken and De Niro's early work and Richard Harris's work and Ray Winstone's work."
"That's the kind of actor I want to be like… Brando back in the day. The kind of guys who tried to stretch as actors," he said before Morgan whether he thinks Cruise is a "good actor". Rourke replied: "I think he's irrelevant in my world."