Customers were surprised when they saw that McDonald's had turned its famous golden arches upside down, but it turns out that there was a strong message behind it.
International Women's Day was on March 8, and the whole month of March is Women's History Month. Many businesses have done things to honor these events.
And McDonald's did everything they could to show how much they cared.
mcdonalds employee: what can i get you?

me: ill have a big mac

mcdonalds employee: great thatll be thr-

me: ACtually *smiling knowingly* its international womens day so ill have a big Wac *entire mcdonalds bursts into applause*

— PAPERBEATSSCISSORS! (@paperbeatstweet) March 7, 2018
McDonald's turned its famous golden arches upside down on some of its digital platforms, some of its packaging, and at least one restaurant in the United States.
In honor of International Women's Day, the fast food giant turned their arches upside down. In honor of all women around the world, the typical M for McDonald's was changed to a W.
Many people noticed that all the signs inside and outside of Lynwood, California, McDonald's had been changed to mark the event.
Patricia Williams has owned the restaurant for 30 years, and a fast food company in Oak Brook, Illinois, says that Williams
has since encouraged her two daughters, Kerri Harper-Howie and Nicole Enearu, to work with her. Patricia, Kerri, and Nicole represent the hardworking and dedicated women we have in our system.
This is why the upside-down sign was chosen for this particular restaurant.
We're loving #McDonalds rather cool nod to International Womens Day! 🍔🍟🍦 #IWD2018#InternationalWomenDay #girlpower pic.twitter.com/PMWyuFfoUw

— In The Bag Packaging by BONG UK Ltd (@inthebagpckg) March 8, 2018
McDonald's says that six out of ten of its restaurants are run by women. The chain said that for the Southern California location, it made a new sign with the golden arches backward, took down the old sign, and then put up the new one.
Even though this is the only place with the new sign, different boxes, cups, and bags were used at several other restaurants. The employees also wore caps and T-shirts with Golden Arches on the back.
The upside-down M is
in honor of the extraordinary accomplishments of women everywhere and especially in our restaurants,
the burger chain's Chief Diversity Officer Wendy Lewis said in a statement.
From restaurant crew and management to our C-suite of senior leadership, women play invaluable roles at all levels and together with our independent franchise owners. We're committed to their success.
The website for McDonald's says that three women are among the top 10 corporate leaders and that three women are on the board of directors. Three women are also part of the seven-person U.S. leadership group.
McDonalds turns the M upside down for 8th of March (international womens day). McDonalds US also did that on their twitter page. pic.twitter.com/BEw0E6SNiL

— Robert van der Noordaa (@g900ap) March 8, 2018
Lauren Altmin, who works for McDonald's, said that the new logo honors women all over the world.
We have a long history of supporting women in the workplace, giving them the opportunity to grow and succeed,
says Altmin.
In the U.S. we take pride in our diversity and we are proud to share that today, six out of 10 restaurant managers are women. The logo will be changed on all of the company's social media channels and 100 restaurants will have special "packaging, crew shirts and hats and bag stuffers.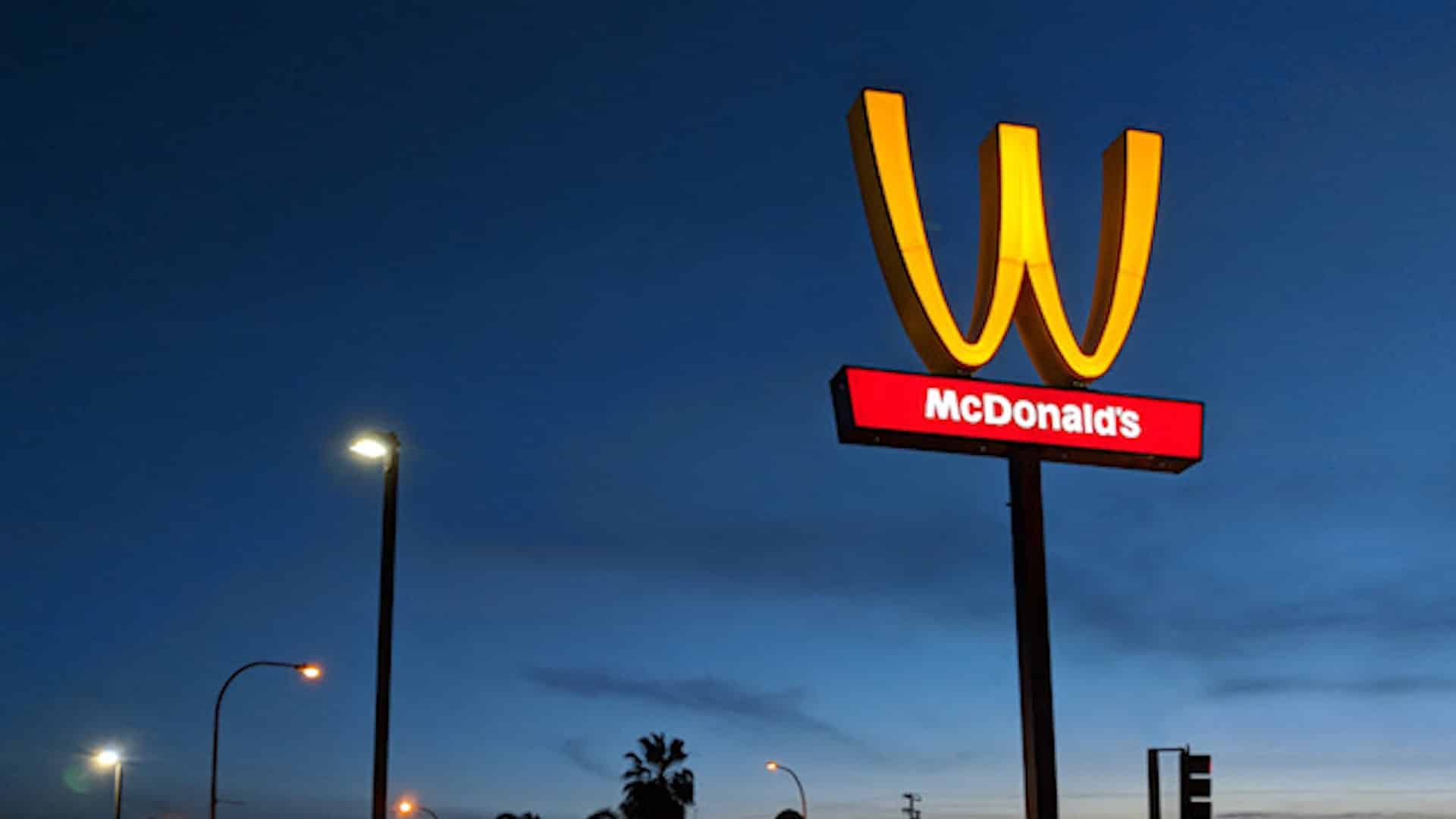 People had a lot to say about the move, and not everyone liked it. One customer joked:
They are changing their name to WcDonalds. So instead of Mac Donalds they will be called Wac Donalds short for Wacky Donalds or perhaps Wic Donalds. Or instead of Mickey Dee's they will be called Wickey Dee's (haha).
While another said:
Equal pay, paid university, and free child care would have been a more powerful message.
What are your thoughts on this? Tell us in the comments section below.