Hollywood A-lister Matthew McConaughey took viewers of The View by surprise when he demonstrated his massage skills on air by giving co-host Joy Behar a foot rub. This reminiscent moment wasn't the first time viewers witnessed such an act between the two; a similar scene went viral back in 2006.
McConaughey's Unexpected Skill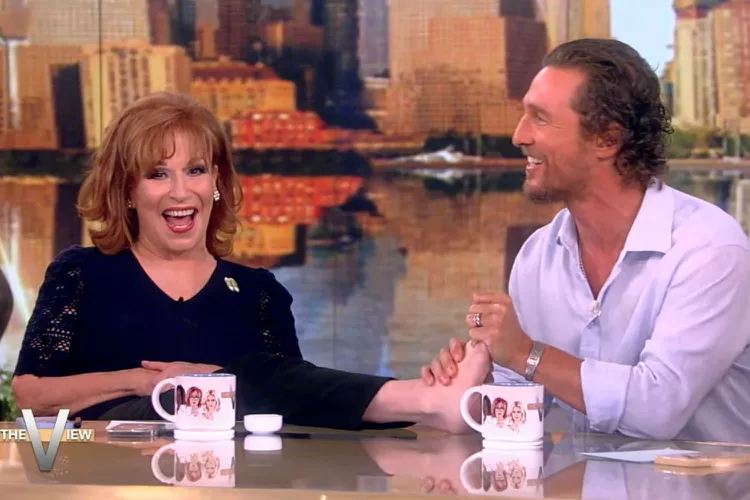 This 53-year-old Oscar-winning actor didn't hesitate to show off his massaging prowess during his recent visit to the show. As he began rubbing Behar's foot, he shared a light-hearted story about his father's penchant for massaging.
Matthew @McConaughey relives a 2006 iconic View moment by giving @JoyVBehar a foot massage! 😂 pic.twitter.com/5oAuSwExta

— The View (@TheView) September 12, 2023
"This is my dad's trick," McConaughey reminisced. He elaborated on the trick, mentioning how he and his older brothers noticed their dates turning up earlier than expected. "We're going out at 8, they'd show up at 7. 'Why'd you show up at 7?'" he said. The answer? "When we walked out and ready to go on the date, who is sitting on the couch getting a foot rub? Your date! Dad would always give them a foot rub."
Behar, evidently pleased, quipped in response, "Reflexology is your next career."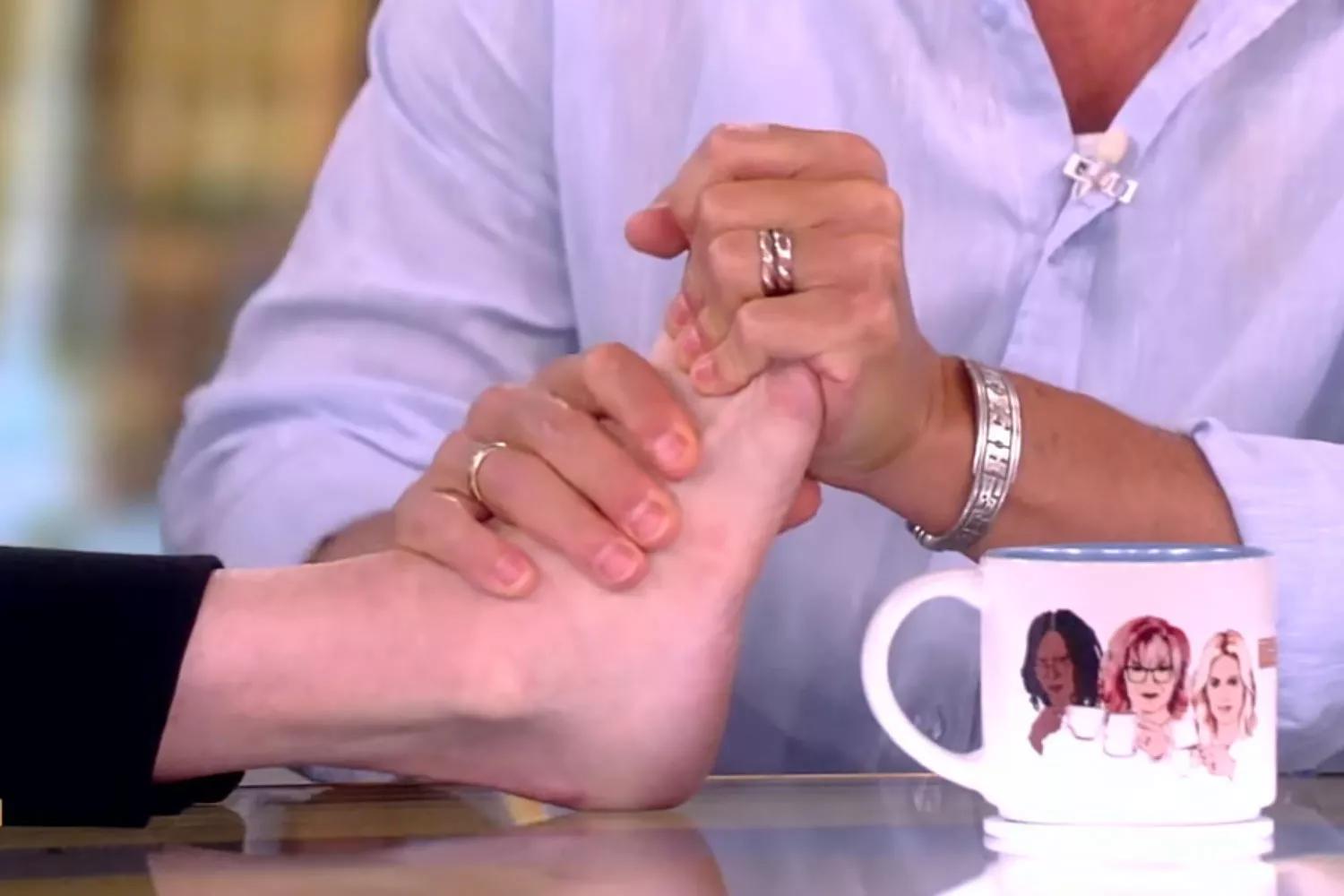 Tackling Tougher Topics
But it wasn't all light and playful. The actor, also known for his philanthropy and activism, had a deep conversation with Behar on a range of subjects. The co-host touched upon McConaughey's potential political aspirations in Texas, specifically referencing his stance on gun control following the Uvalde shooting.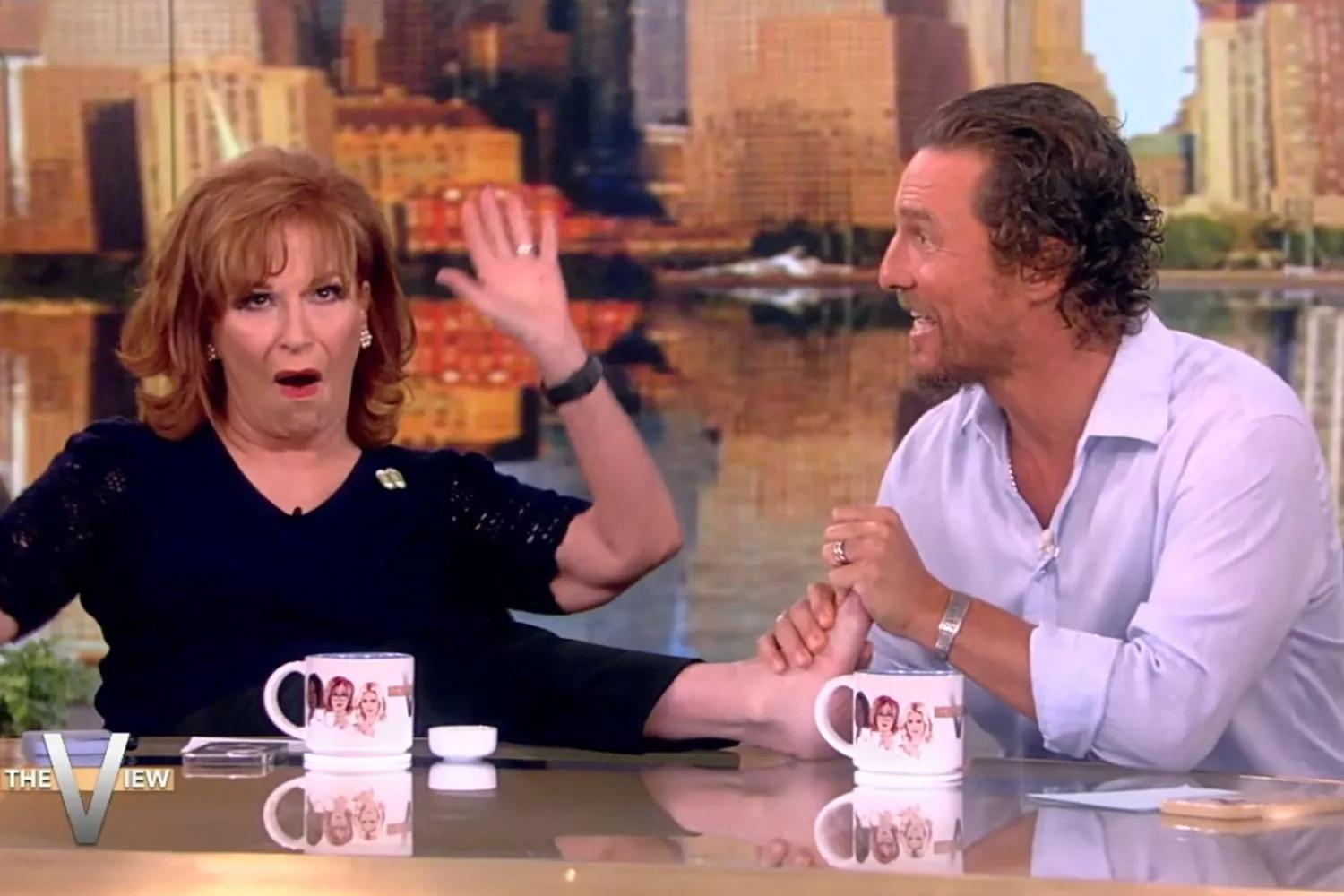 The actor, known for his straightforward approach, replied candidly, "One thing about me and politics is, to give you a direct statement right there is me playing a game I'm not interested in playing."
Fans of The View can catch these candid moments and discussions weekdays at 11 a.m. ET/PT on ABC.
Source: People